Energy Star
100% ENERGY STAR® Certified
Better is Better!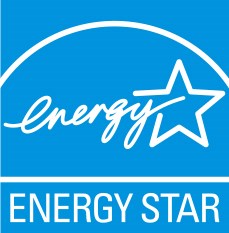 At Providence Homes, we take great pride in building 100% ENERGY STAR® Certified homes that can keep up with the energetic families that live inside them, while offering a cleaner, healthier environment for all. All Providence Homes are designed and built with an innovative conditioned attic system that features air-tight foam insulation under the roof deck. This building practice keeps the attic within 6 to 8 degrees of the indoor temperature year-round, providing you with a cleaner, healthier, more energy-efficient home. In fact, our attics are so cool; a chocolate bunny won't melt even on the hottest days.
Providence Homes has been named a 2023 ENERGY STAR® Partner of the Year – Sustained Excellence Award winner for continued leadership in protecting our environment through superior energy efficiency achievements. This is the ninth year in a row Providence Homes has received the Partner of the Year Award and seventh year it has been recognized as a Sustained Excellence Award winner.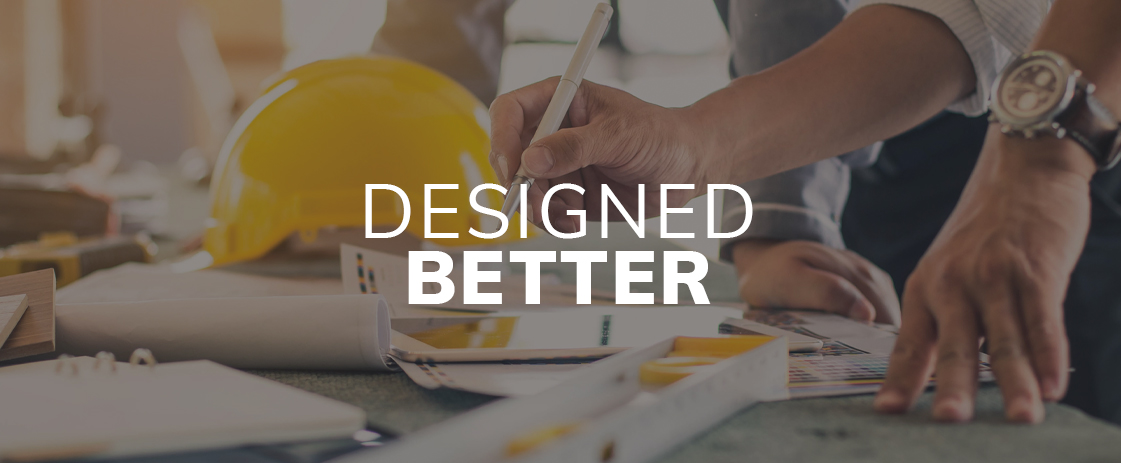 Providence Homes Are Designed Better
At Providence Homes, we build ENERGY STAR® Version 3.1 Certified Homes using the "House As A System" approach. While other builders add a few energy efficient features to their existing home designs, we designed our homes from scratch to be super energy efficient. With the help of our design professionals and building science experts, we include a combination of products and building methodologies that produce high-quality homes that perform better, last longer, are more comfortable, and save you money.

100% ENERGY STAR® Certified Home

Variable Speed Air Handler

Wi-Fi Guarantee

Low VOC (Volatile Organic Compound) Interior Paints and Carpeting

Honeywell Programmable Thermostats w/ Humidity Controls

Separate Zone for Owners Suite

HVAC Ductwork in Conditioned Space (reconized as Building America Top innovation)

TRANE 16 SEER High-Efficiency HVAC System Designed by a Mechanical Engineer

Innovative Attic System w/ Spray Foam Insulation meets USDA BioPreferred® Program

RESNET Grade 1 Insulation Installation

2x6 Exterior Walls w/R-21 Insulation (60% increase over R-13)

"As Built" HERS Score by Certified ENERGY STAR Rater

High-Efficiency Low-E Vinyl Windows

DuPont Tyvek Homewrap Weather Barrier

Water Management System Inpsection

On-Site Thermal Enclosure System Inspection

Blower Door & Duct Blaster Testing

Airflow, Air Balance & Refrigerant Testing

Fresh Air Management System Engineered to Deliver a Constant Supply of Fresh-Filtered Air and Reduce Indoor Air Pollutants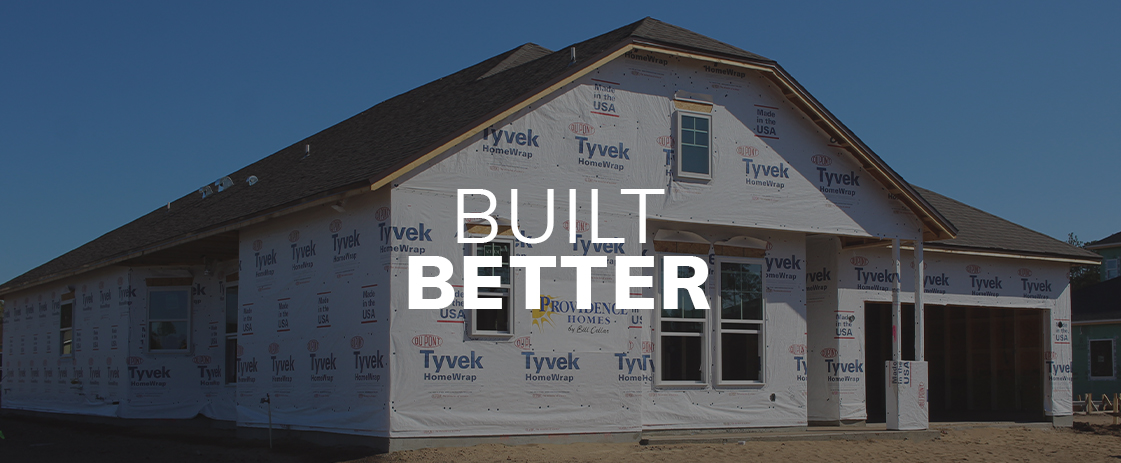 Providence Homes Are Built Better

Building super energy efficient high performance homes requires careful workmanship and attention to details. Our ENERGY STAR® Certified Homes are built using building science practices that are years ahead of current building codes. Every home we build is inspected, tested, and certified by a third party building science professional. We don't just design better homes, we make sure they're built better too.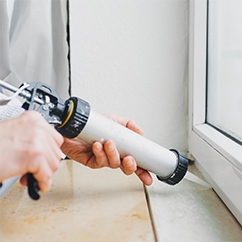 Insulation, Sealing, and Windows
You want your home to be comfortable no matter what room you're in or what the weather is outside. Comprehensive air sealing, properly installed insulation, and high-performance windows work together to create a more comfortable and efficient home with:
Tighter construction to reduce leaks and drafts.
Correct levels and installation of insulation.
High-performance windows with advanced technologies such as protective coatings and improved framing to deliver comfort and savings tailored to your home's location while providing protection from ultraviolet sunlight.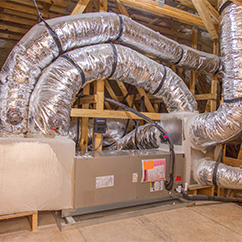 Heating and Cooling Systems
ENERGY STAR certified new homes come equipped with heating, ventilation, and air conditioning (HVAC) systems that are designed and installed to optimize performance, increase efficiency, and keep you more comfortable. High-efficiency systems also provide better indoor air quality, moisture control, and quieter operation.
ENERGY STAR builder partners meet all the requirements of EPA's comprehensive HVAC Quality Installation to ensure:
Equipment and associated ductwork are sized and installed correctly to maximize comfort and performance.*
Ducts are properly sealed to reduce air leakage, ensure comfort, and safeguard indoor air quality.
Ventilation and filtration systems are calibrated correctly to reduce indoor air pollutants.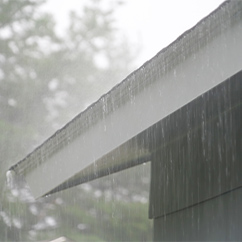 Water Management Systems
ENERGY STAR® certified new homes include a comprehensive package of water management practices and materials that help to protect your home from damage and reduce the risk of indoor air quality problems. These comprehensive water management systems are built to prevent rain and moisture from building up in living areas, attics, basements, crawlspaces, or behind walls. These water management requirements help ensure:
Water is directed off the roof, down the walls, and away from the foundation.
Your home is built with moisture-resistant barriers to prevent water damage.
Building materials are protected during construction to minimize the possibility of mold and rot.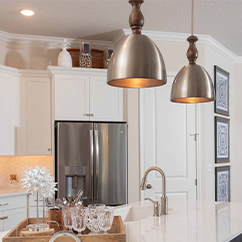 Lighting and Appliances
ENERGY STAR® certified new homes often include lighting and appliances in a complete energy efficient package that meets EPA's rigorous guidelines. ENERGY STAR certified lighting and appliances meet strict energy efficiency standards to deliver better performance and quality, without sacrificing style and design.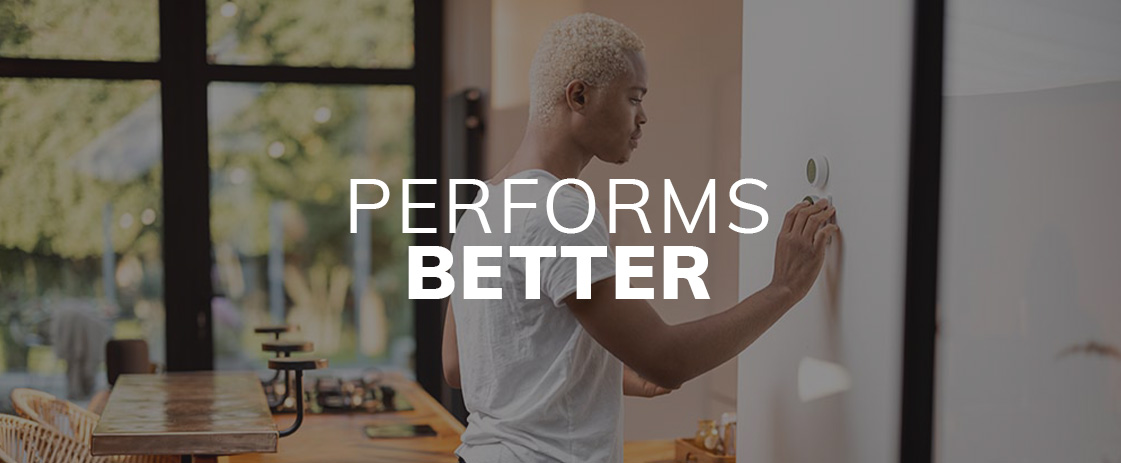 Providence Homes Perform Better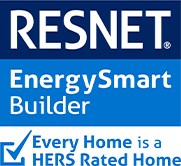 With our "House As A System" design, expert building practices, and rigorous inspections and testing, our ENERGY STAR® Certified Homes are quieter, more comfortable, and more durable. On average, our homes are 33% more energy efficient than typical code built homes and over 48% more efficient than a home built to code five (5) years ago. Over the average 7 to 8 years you may live in your home, this adds up to thousands of dollars saved on energy bills.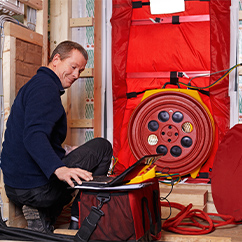 Independent Inspections and Tests
ENERGY STAR® certified new homes are independently inspected and tested by a professional Home Energy Rater.** Home Energy Raters work with ENERGY STAR builder partners throughout the construction process to ensure:
Your new home has the appropriate energy efficient features that fit your climate region.
Critical requirements are verified at each phase of construction.
Key systems in your new home are working properly to deliver better efficiency, durability, and comfort.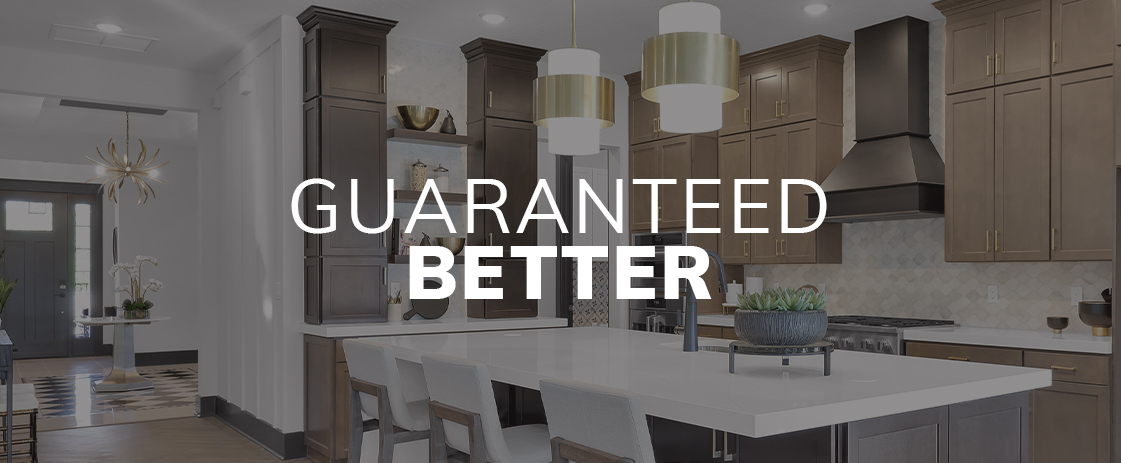 100% Energy Star Guarantee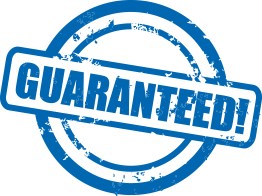 We don't make unsubstantiated claims about the performance of our homes. We're so confident that your home will achieve ENERGY STAR® certification that we'll pay you $5,000 if it doesn't and we'll guarantee it in writing!
As part of our guarantee, every new Providence home will be inspected by a certified ENERGY STAR® rater to ensure that it meets or exceeds the ENERGY STAR® Version 3.0 (3.1 for Florida) performance guidelines established by the U.S. Environmental Protection Agency (EPA). We're committed to building 100% ENERGY STAR® Certified Homes that offer lower energy bills, more comfort, the highest quality of construction, and reduced maintenance, and empower our homeowners to contribute to a cleaner environment.
Since becoming a 100% ENERGY STAR® Certified home builder
Providence Homes has built more than
ENERGY STAR® homes.
Helped Jacksonville Families save over
in energy bills.
Honored with more than 0+ awards from ENERGY STAR®, EPA & DOE.