Contact Us
Contact Providence Homes
How can we assist you?
Contact Melissa today to start your home buying process, reach our office staff at (904) 262-9898 or email warranty at warranty@providencehomesinc.com. Get in touch with us today!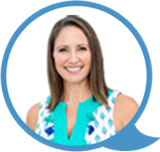 Ask Melissa...
Melissa, our online sales advisor is here to help and answer any questions you have.  Give her a call, send a text, email, or fill out this contact form.

Providence Homes
4901 Belfort Road, Suite 140
Jacksonville, FL 32256
Hi, my name is Melissa Matthews and I am the Internet Sales Advisor for Providence Homes. Yes, this is an automated response, but I wanted to personally thank you for inquiring about our award winning and nationally recognized 100% Energy Star® Certified Homes. Please feel free to call or text me at 904-447-0724 anytime for additional information.
Kind regards,
Melissa Matthews