Seabrook Village at Seabrook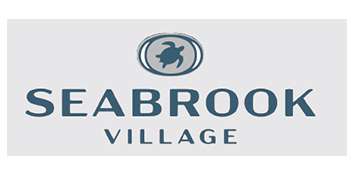 Seabrook Village
Ponte Vedra, FL
Now Selling! Providence Homes, recognized as one of the most energy-efficient home builders in America, is excited to introduce Zero Energy Ready Homes™ in the Seabrook Village neighborhood at Nocatee. All homes will feature attractive new coastal elevations and floor plans ranging from 1,593 to 2,746 square feet with elegant interiors, gorgeous kitchens and inviting outdoor living spaces on 40' & 50' home sites. The US Department of Energy (DOE) Zero Energy Ready Homes™ label also means each new home will receive the EPA's ENERGY STAR® & Indoor Air-Plus certifications. Visit our award-winning Royal and Hernando model homes in Seabrook Village at Nocatee for more details.
Location:
78 Sienna Palm Drive and 115 Seabrook Village Avenue, Nocatee, FL 32081



Zero Energy Ready Inspections & Certifications
Every home is Zero Energy Ready Homes™ Certified (as defined by US Dept of Energy)
Every Home is ENERGY STAR®1 Tested & Certified
Every home qualifies for EPA Indoor airPLUS® Label
"As-Built" HERS Score by Certified ENERGY STAR® Rater (included on National RESNET Registry) 
High Performance Features
Providence Homes is proud to offer Zero Energy Ready Homes™ , ENERGY STAR® Certified and Indoor airPLUS® Qualified homes in Palm Crest! We believe your home should be designed and built to the highest standards of health, sustainability and efficiency. Here's how we are doing it…
Innovative Attic System w/ Spray Foam Insulation meets USDA BioPreferred® Program
TRANE 16 SEER High Efficiency HVAC System Designed by a Mechanical Engineer
Variable Speed Air Handler
MERV 8 Air Filters
HVAC Duct-work and Systems in Conditioned Attic Space (US Dept of Energy - Building America Top Innovation)
Honeywell Programmable Thermostats w/ Humidity Controls  
Separate Zone Thermostat in Owners Suite
2x6 Exterior Walls w/ R-21 Insulation
RESNET® Grade 1 Insulation Installation
DuPont TyVek® Homewrap® Weather Barrier
Energy Efficient LED Light Bulbs in all lights
High efficiency Low-E vinyl windows
Low VOC (Volatile Organic Compound) interior paints and carpeting
Wi-Fi Guarantee
Blower Door & Duct Blaster Testing
Air Flow, Air Balance & Refrigerant Testing
Available Homes in Seabrook Village
24 Quick Move-In Homes
Floor Plans in Seabrook Village
17 Available Floor Plans

Schedule A Visit!
Ready to tour a home at Seabrook Village at Nocatee?
Contact Melissa...

Seabrook Village at Nocatee
78 Sienna Palm Drive and 115 Seabrook Village Avenue
Nocatee, FL 32081

(904) 447-0724
Hi, my name is Melissa Matthews and I am the Internet Sales Advisor for Providence Homes. Yes, this is an automated response, but I wanted to personally thank you for inquiring about our award winning and nationally recognized 100% Energy Star® Certified Homes. Please feel free to call or text me at 904-337-5236 anytime for additional information.
Kind regards,
Melissa Matthews