Community Involvement
Community Involvement
Giving back to our community is an important part of who we are
Providence Homes is proud to partner with amazing local and international charitable organizations like the ones listed below. When Founder and CEO, Bill Cellar, formed the company over 30 years ago, he named the business Providence from "God's caring provision for his people as he guides them in their journey of faith through life, accomplishing his purpose in them." Bill believes in using the abilities and strengths God has bestowed upon him as a homebuilder to make a difference in the world. We hope you will spend some time learning about these organizations and consider giving back to those most in need.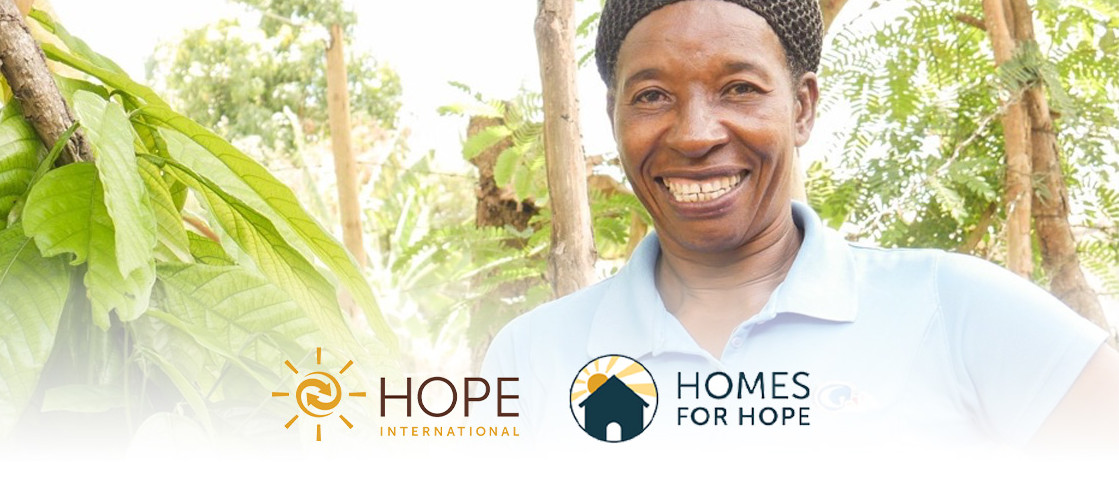 HOPE International and Home for Hope
Homes for HOPE is the building industry's response to global poverty. Homebuilder and HOPE International founder, Jeff Rutt established the program in 1998 to invite other builders to empower fellow entrepreneurs in developing countries through sustainable solutions to physical and spiritual poverty. "I love building homes, but there's nothing more rewarding than building lives," says Rutt. While HOPE International was originally founded to reach one Ukrainian community, Jeff's dream for HOPE began to grow as the first 12 small-loan recipients successfully built sustainable businesses, provided for their families, and repaid the funds with interest. Today HOPE is active in 20 countries and has distributed more than $1.4 billion in loans. In addition to micro-loans, HOPE also provides biblically based training, savings services, and mentorship in the pursuit of holistic flourishing for those they serve. With a loan repayment rate of 98%, HOPE recycles repayments into more loans, exponentially increasing the impact of donations, and breaking the cycle of generational poverty in all its forms.
Since 2002, Providence Homes, alongside our trade partners, suppliers, and service providers, has faithfully partnered with Homes for HOPE raising over $900,000 in support of this strategic mission. Our founder, Bill Cellar, has also served as Homes for HOPE's board treasurer for more than a decade. Providence Homes is excited to have celebrated 20 years of partnership in 2022 with our 7th Homes for HOPE project, and we are looking forward to continuing our legacy of partnership for years to come.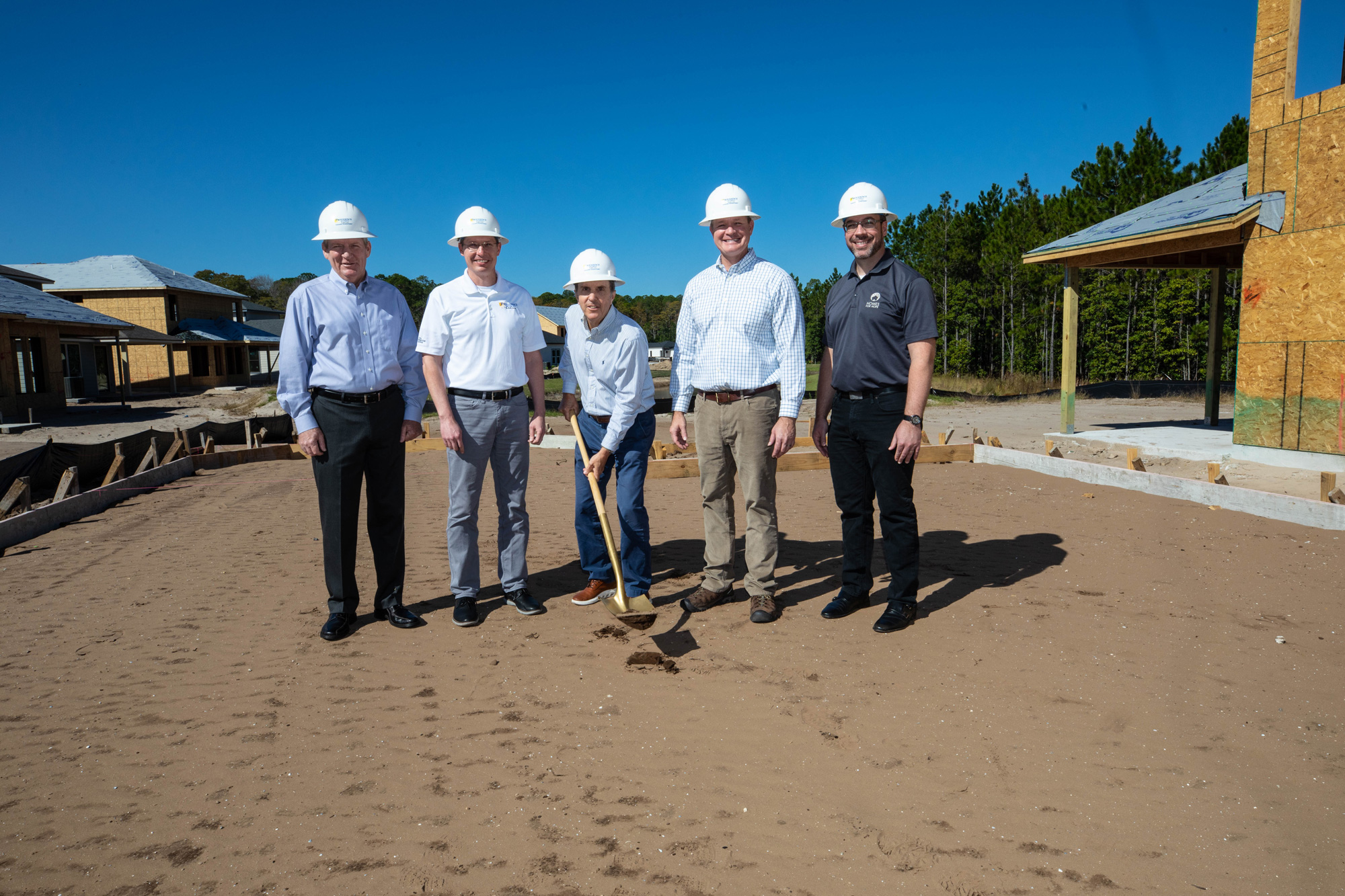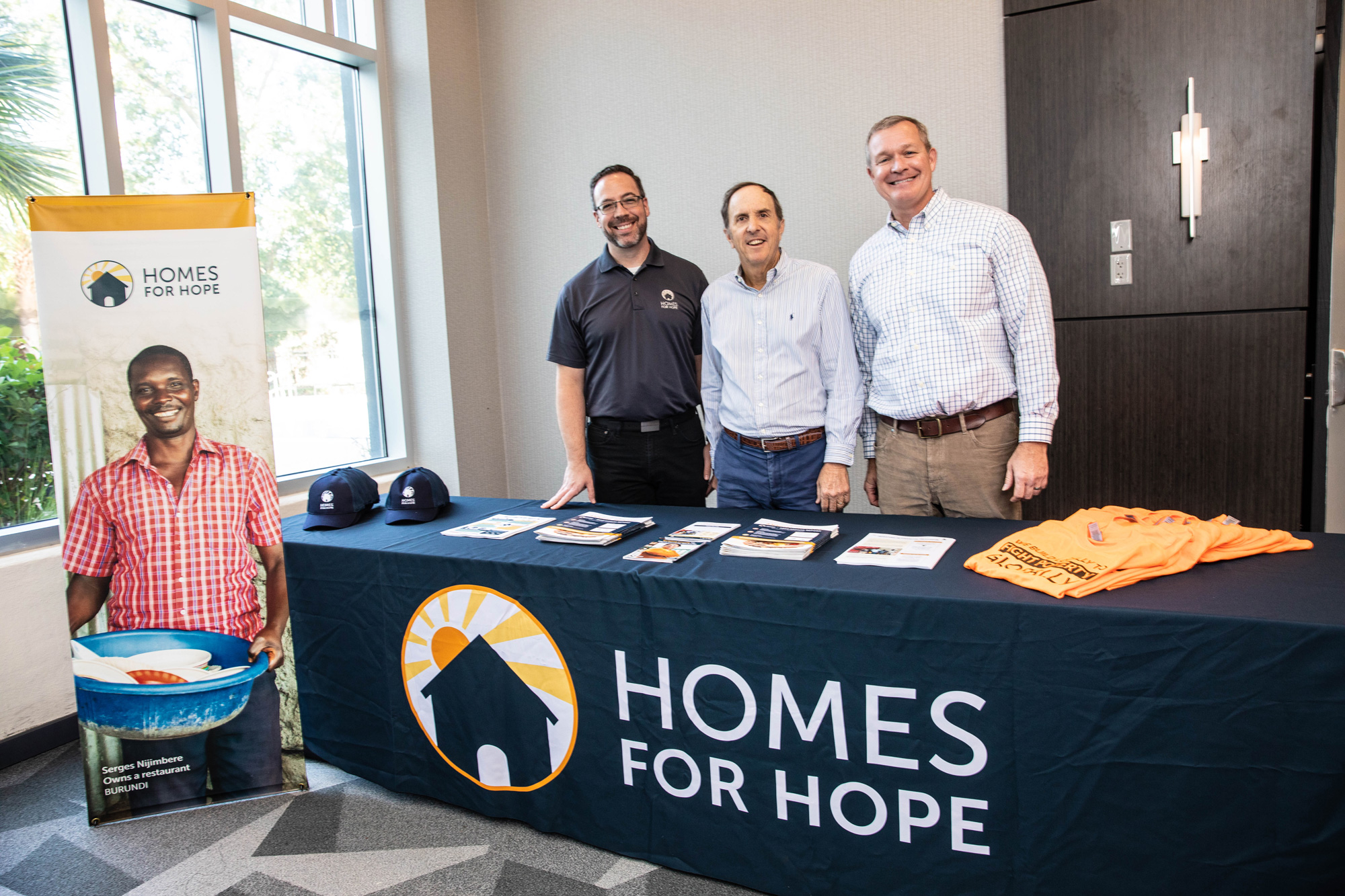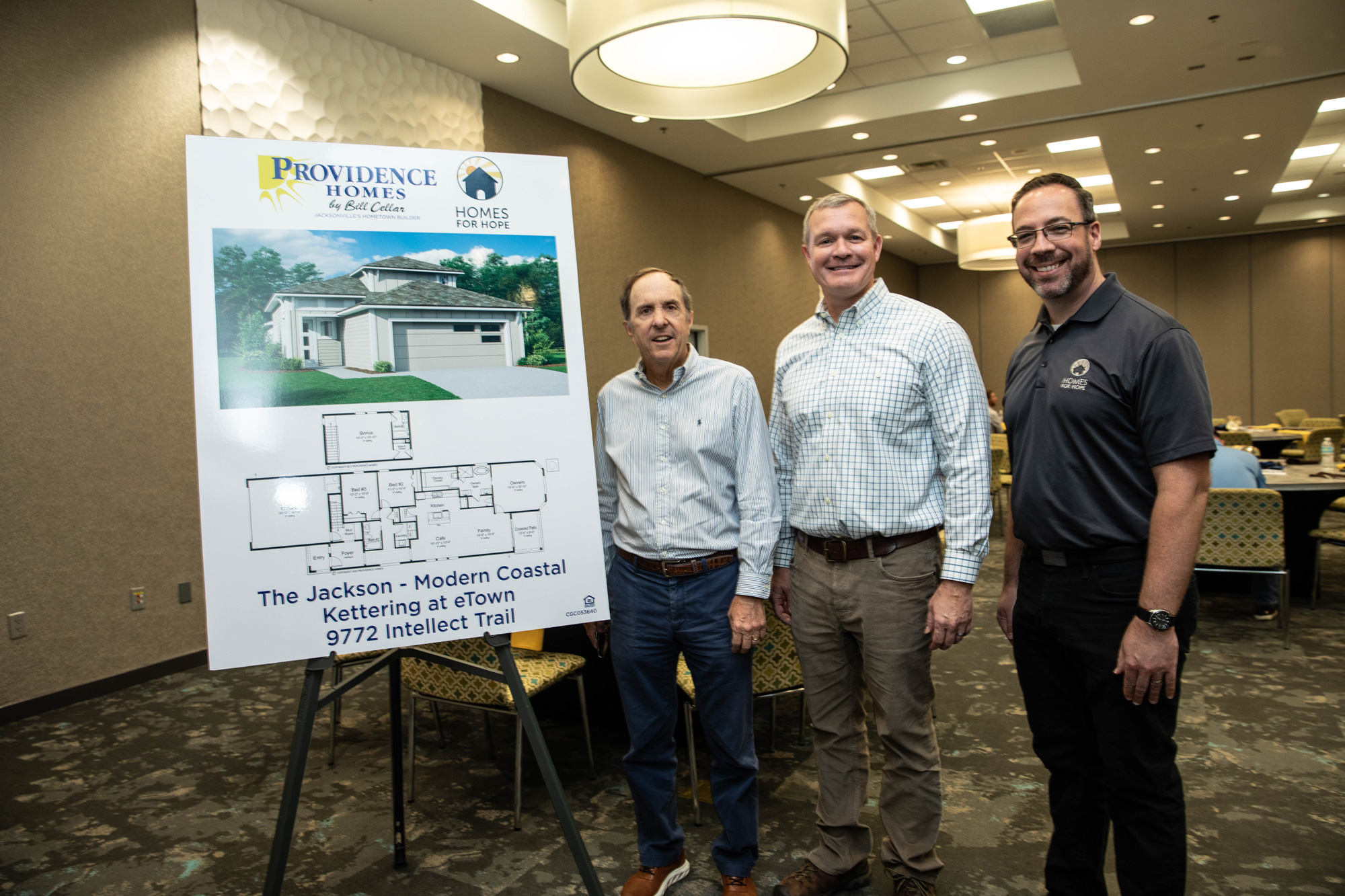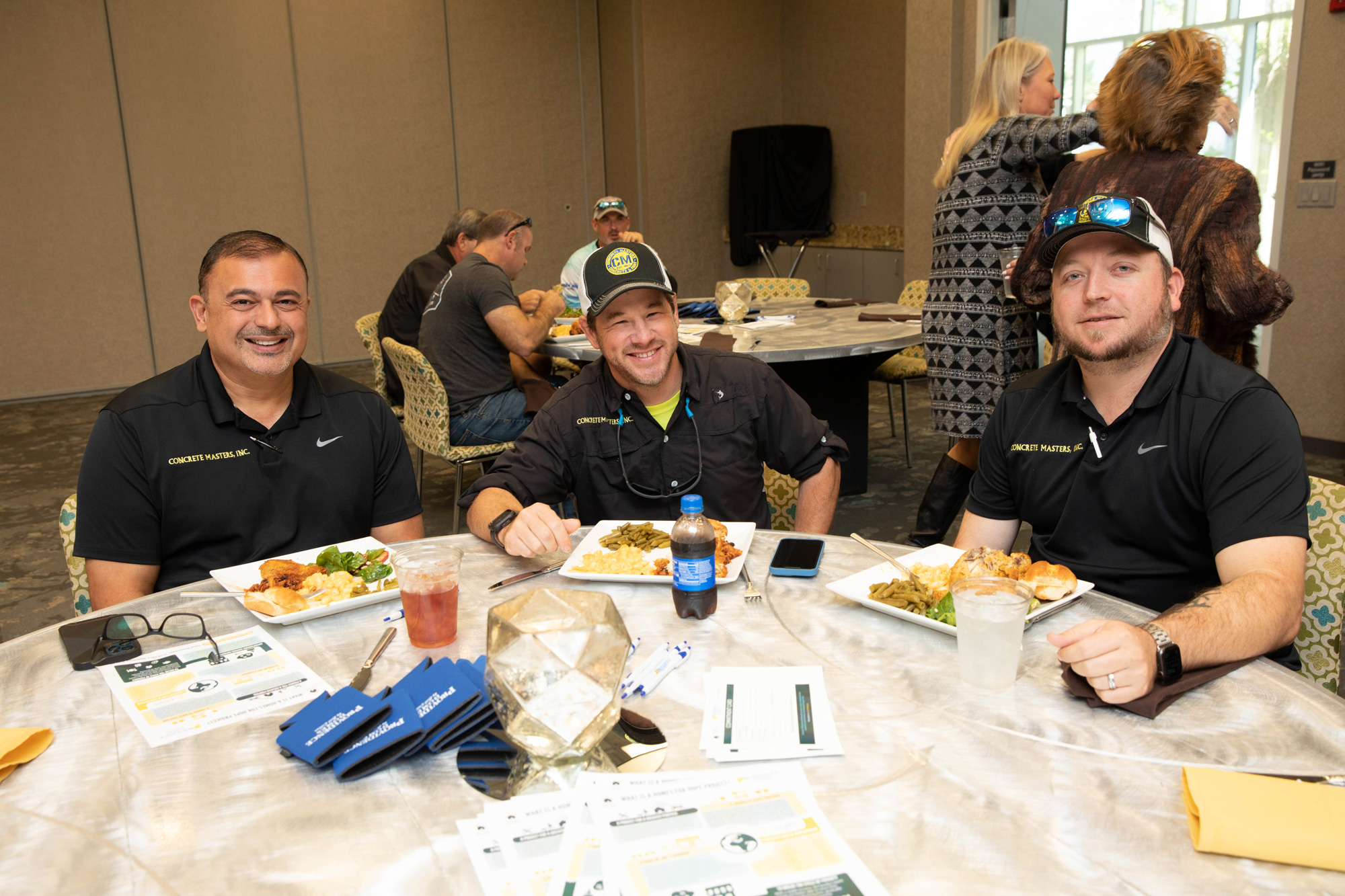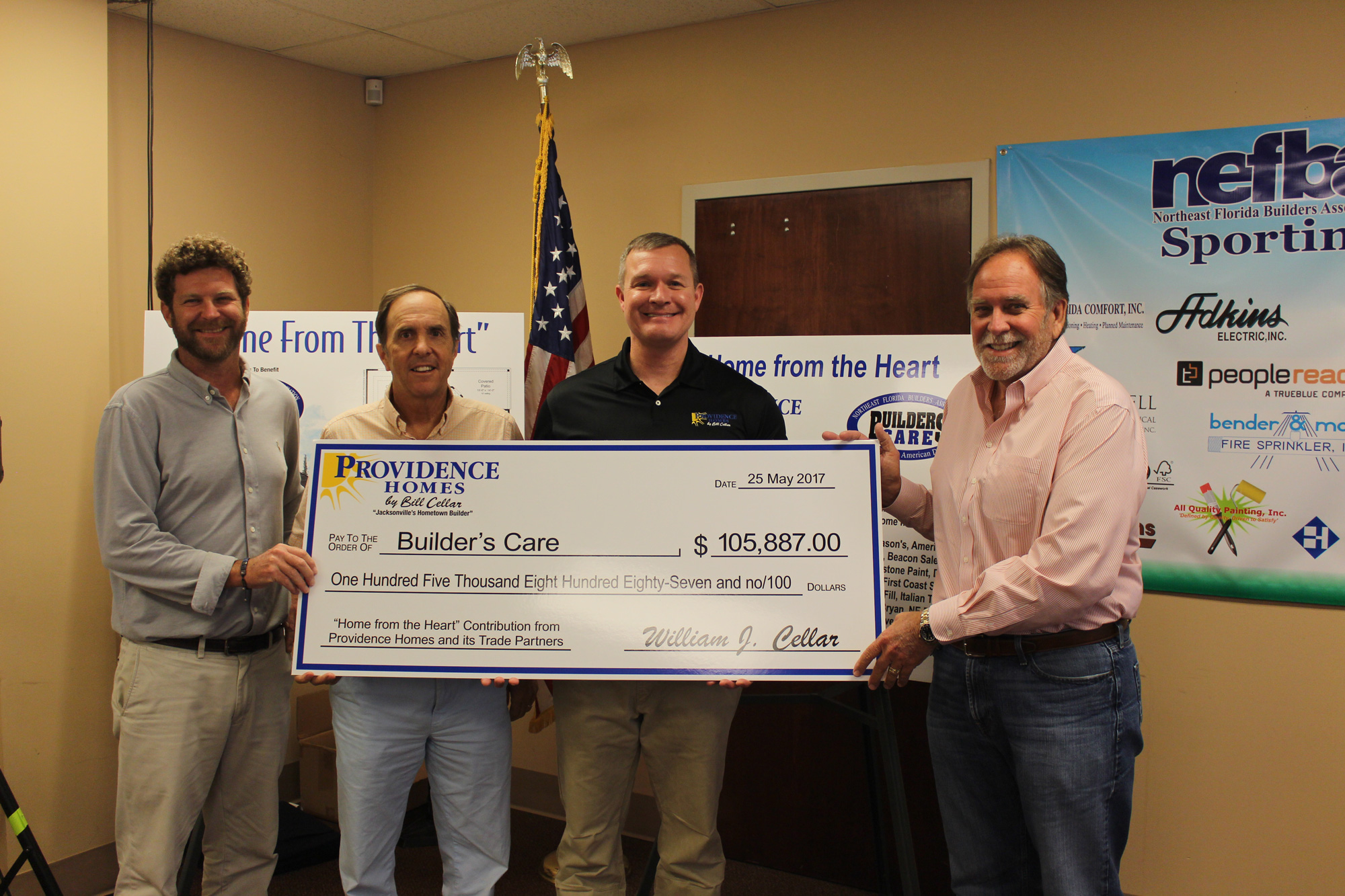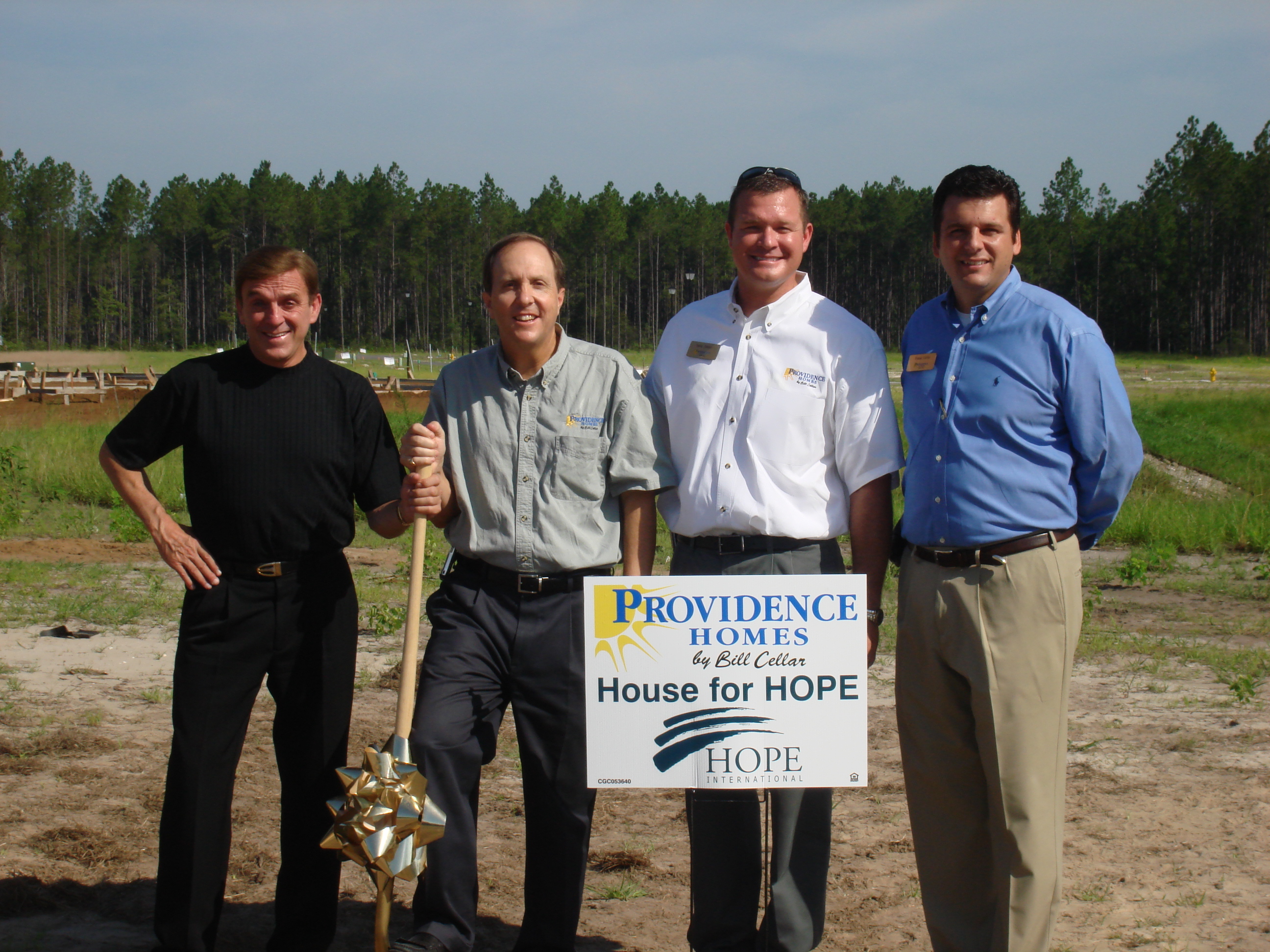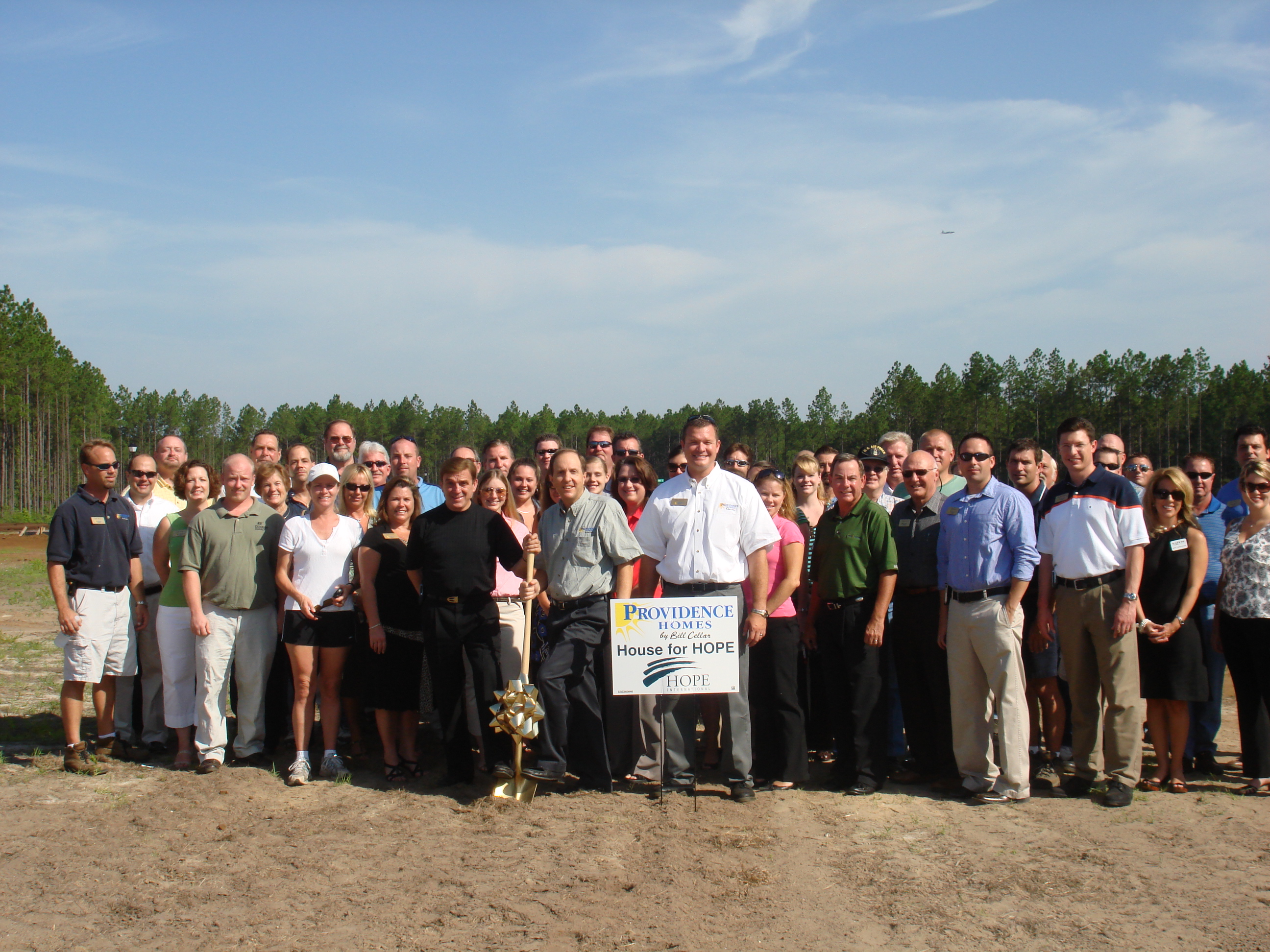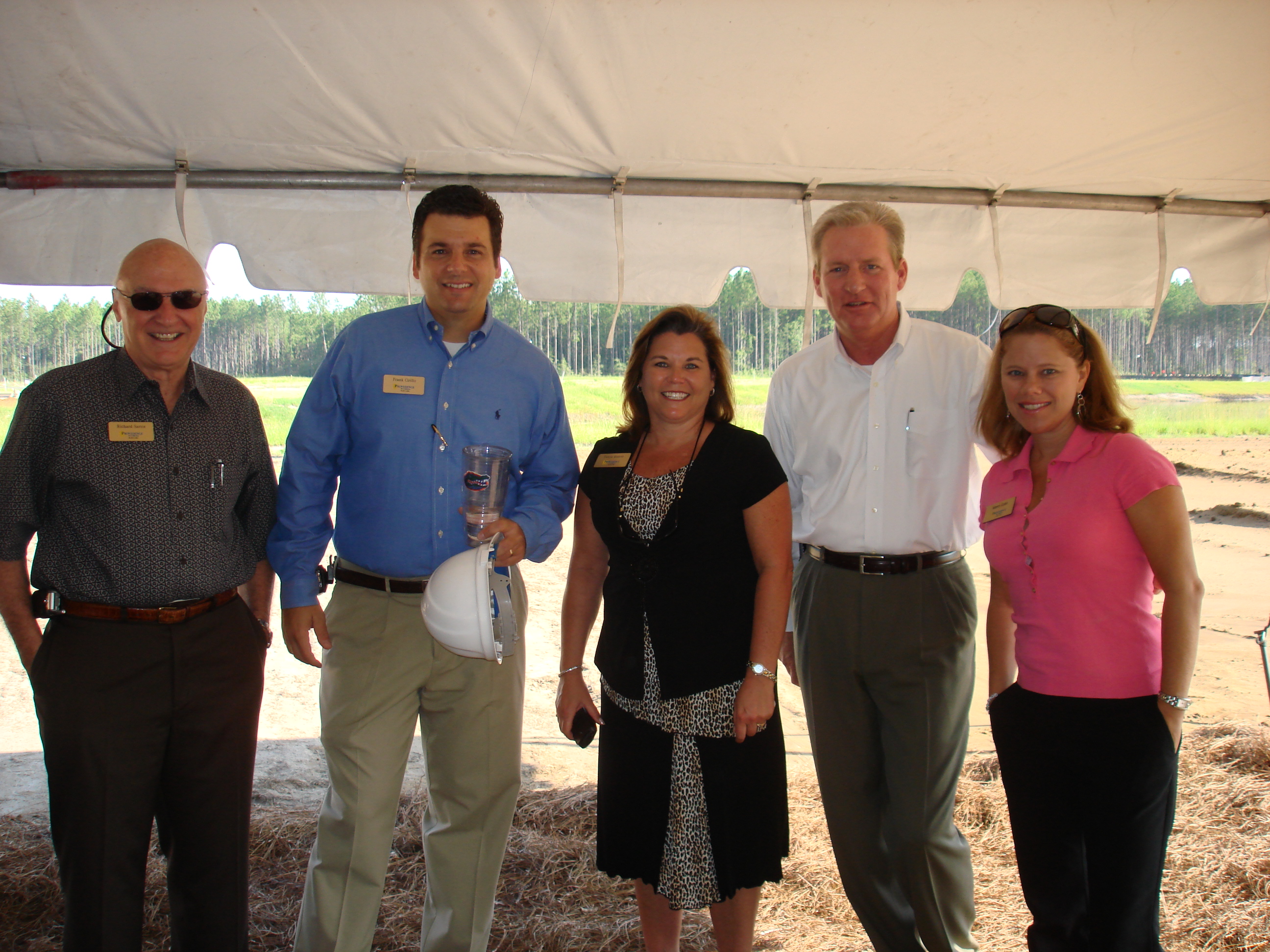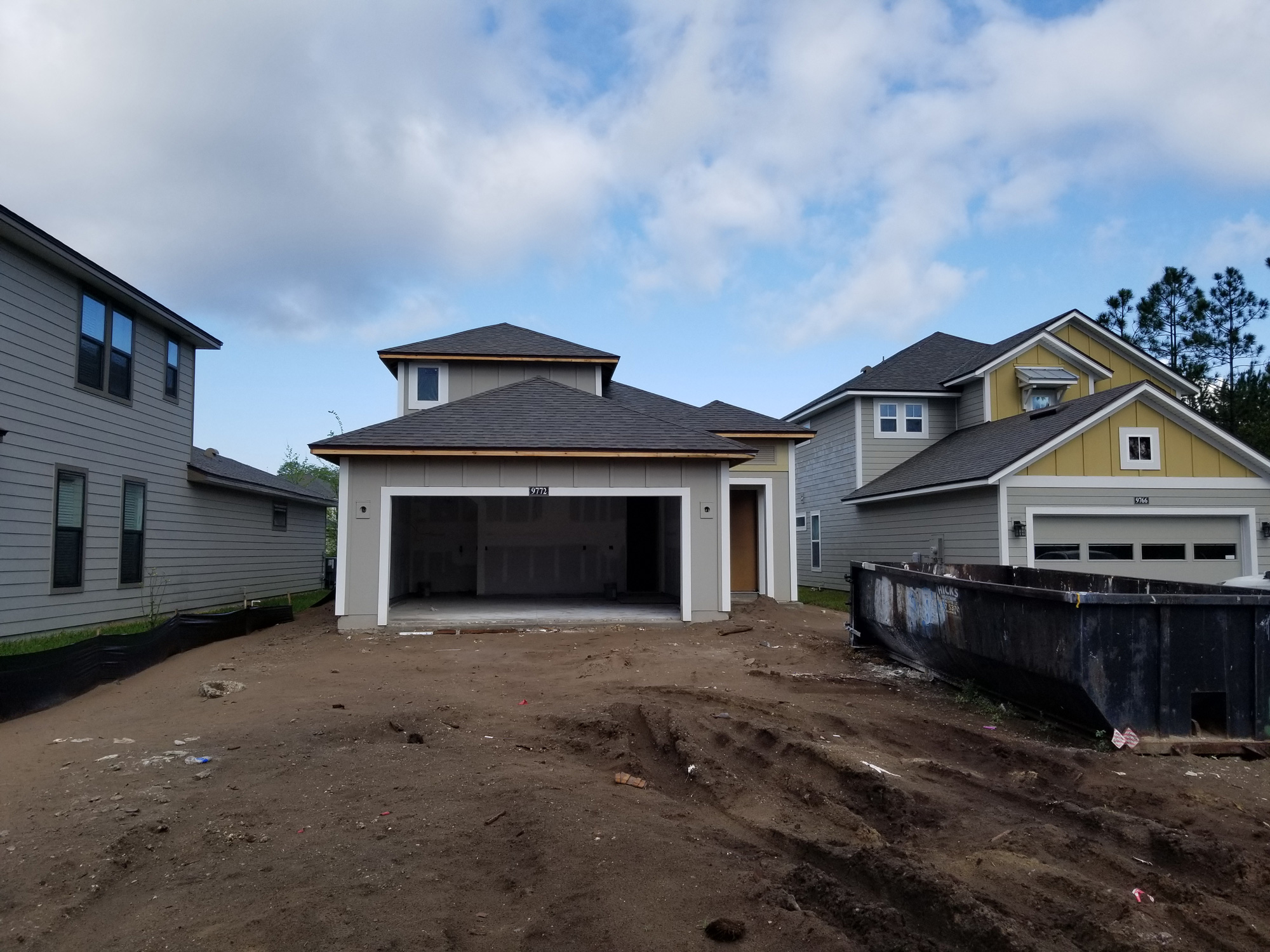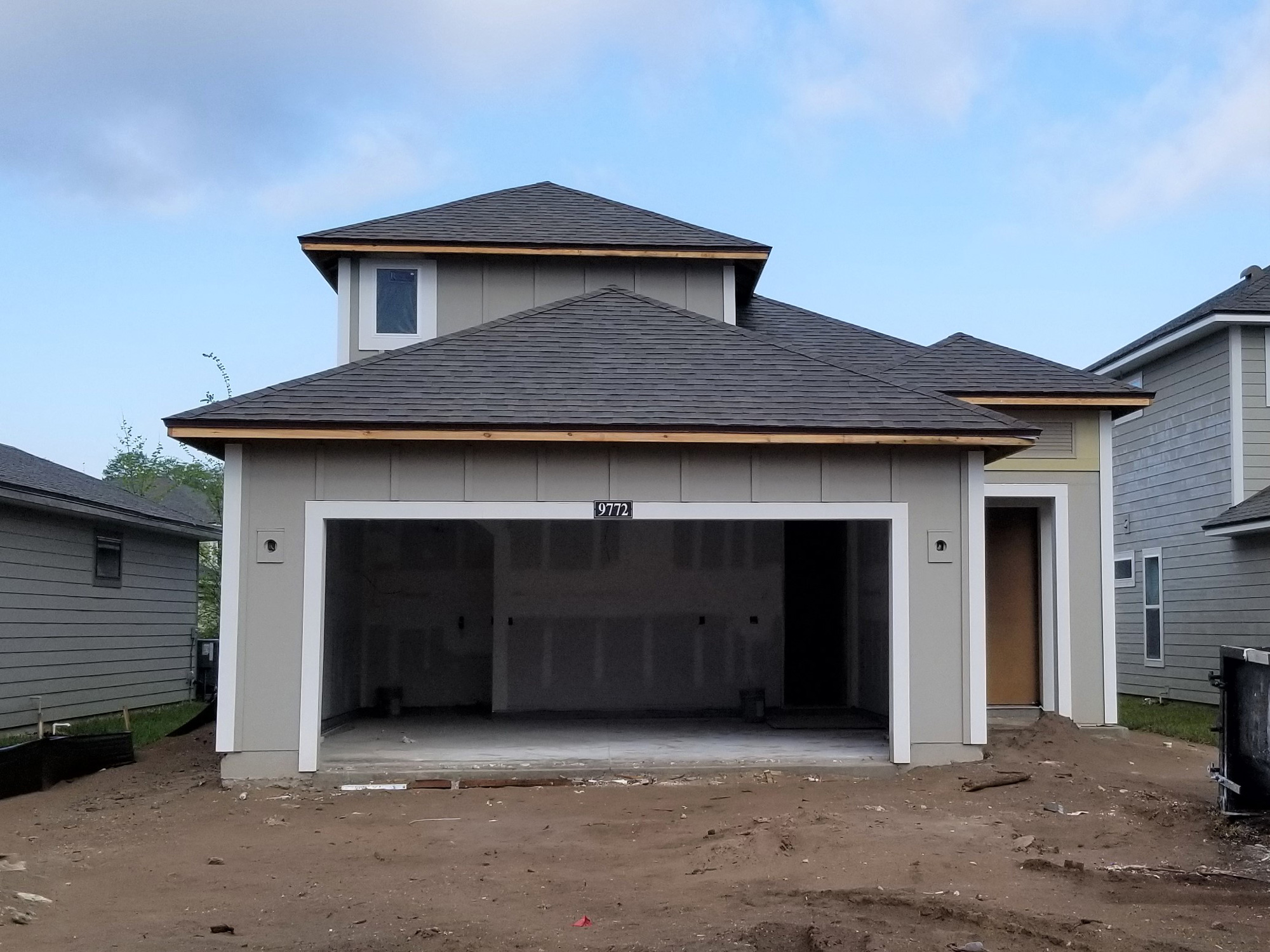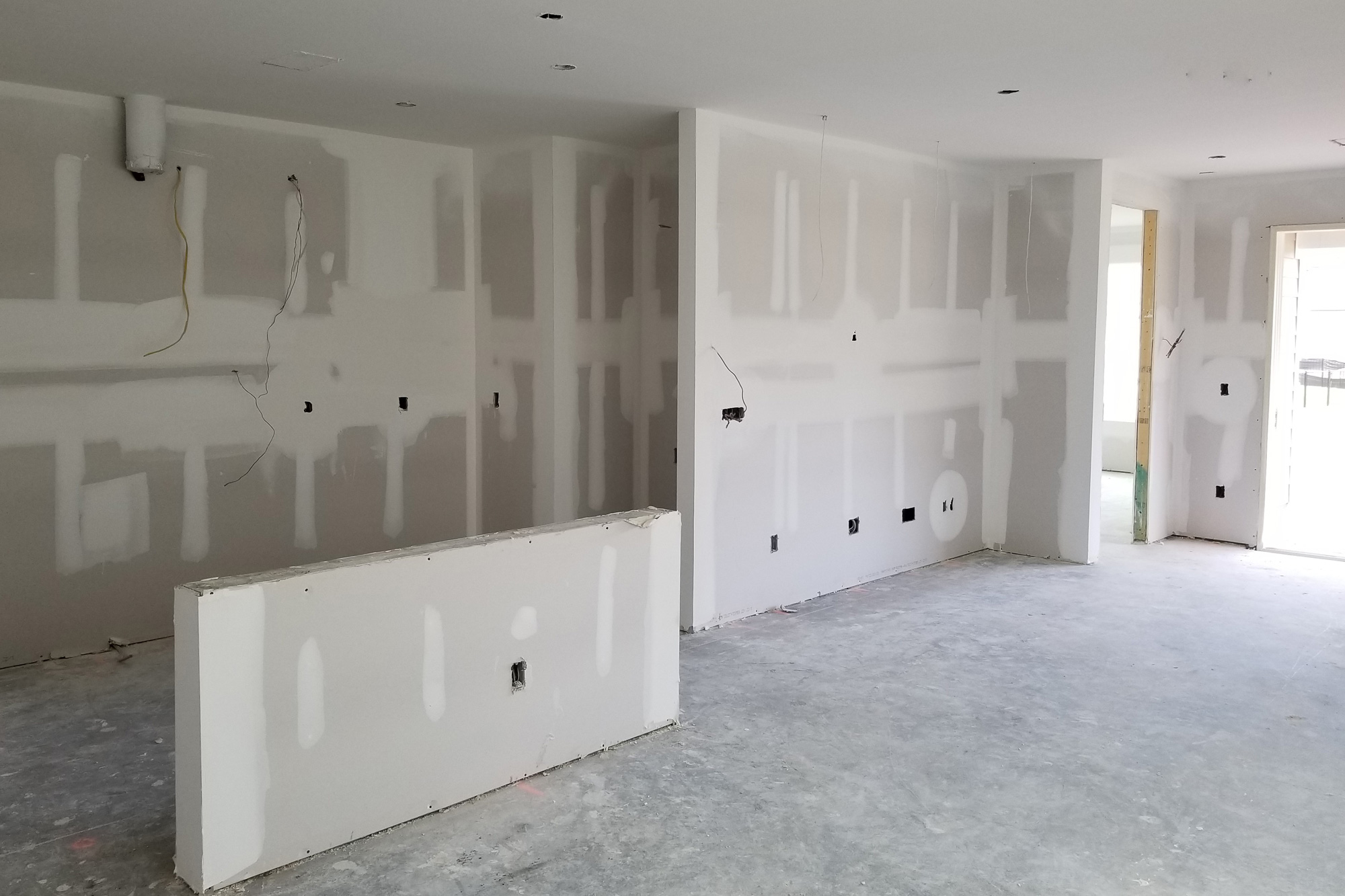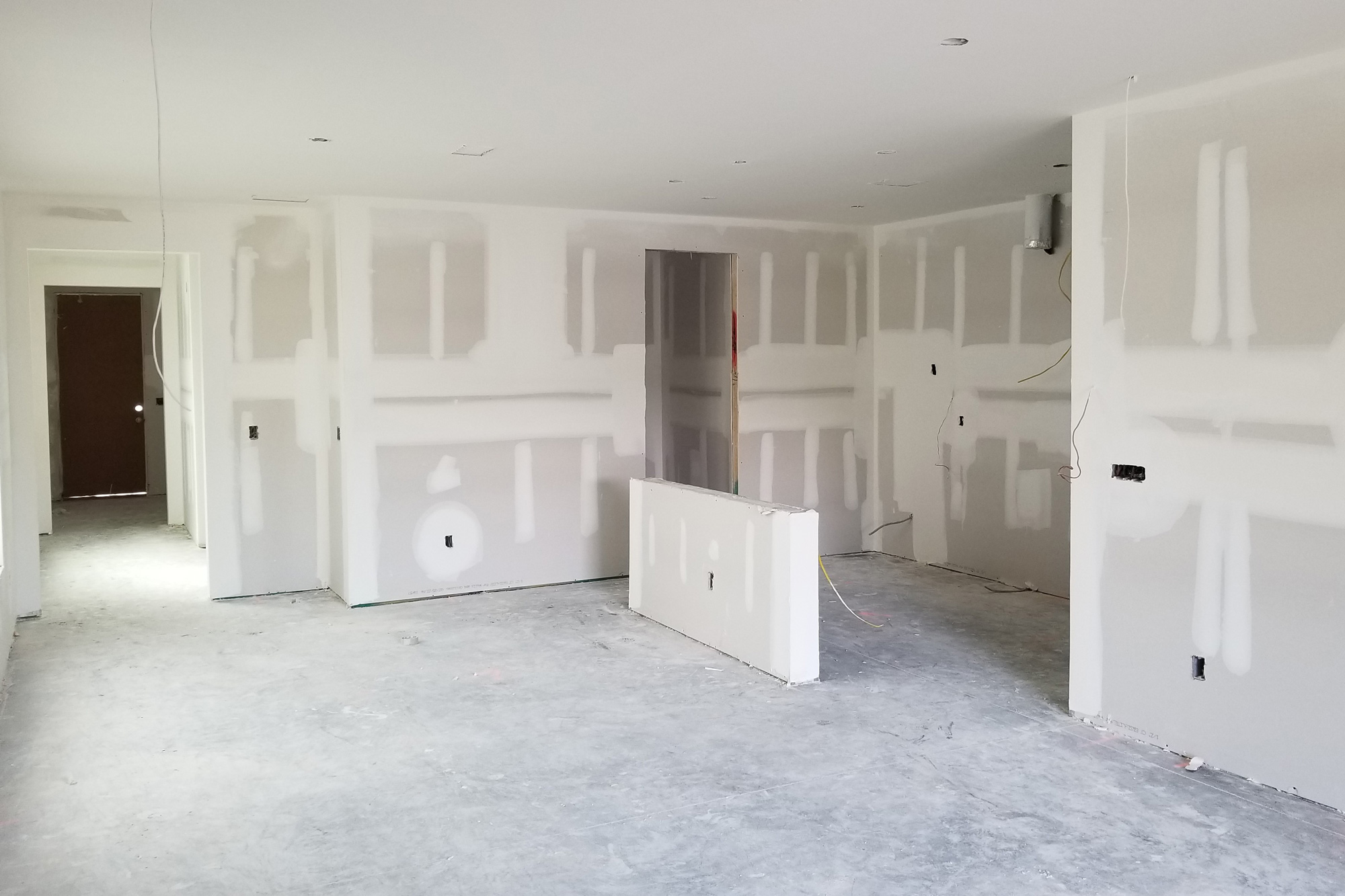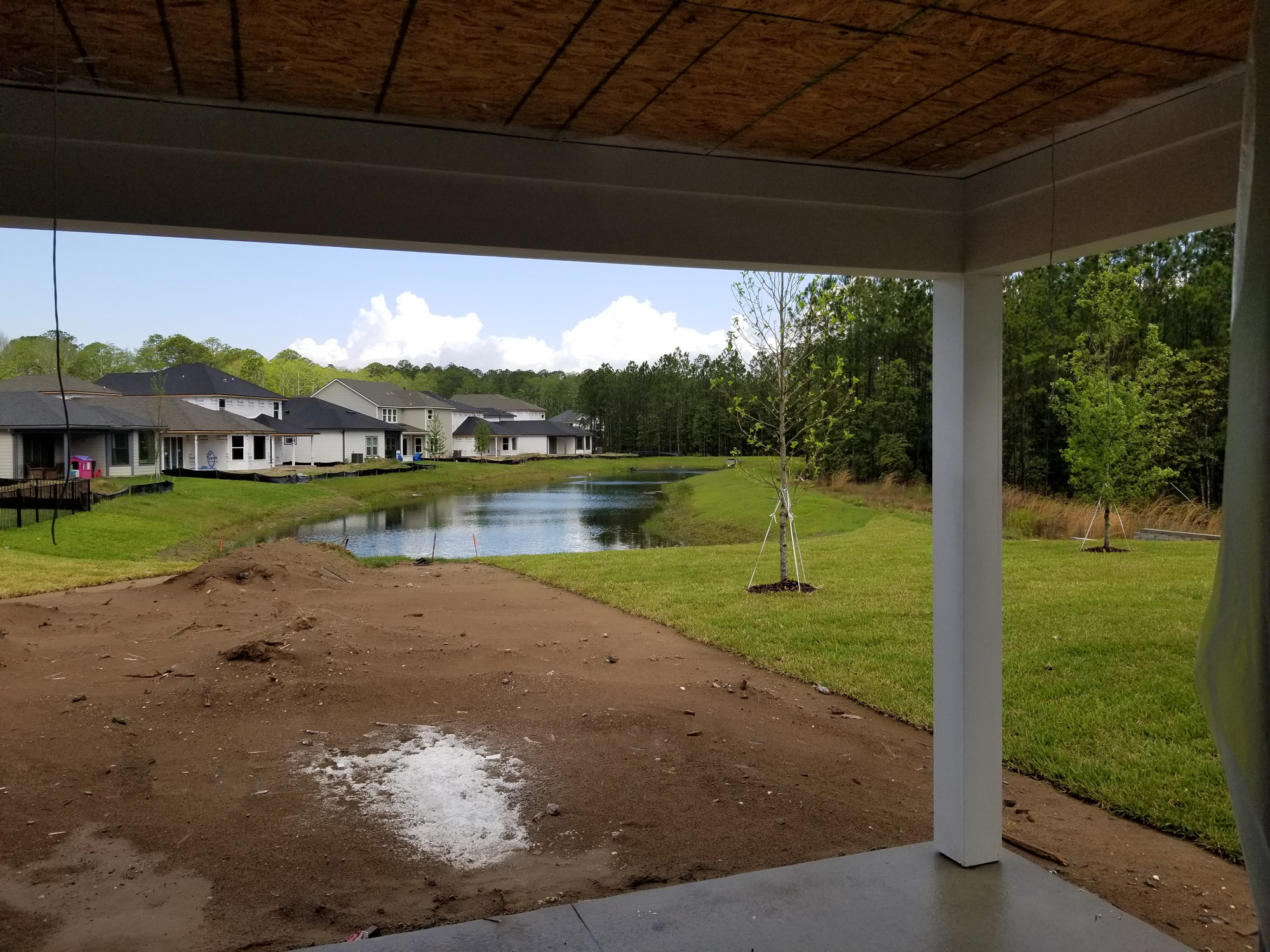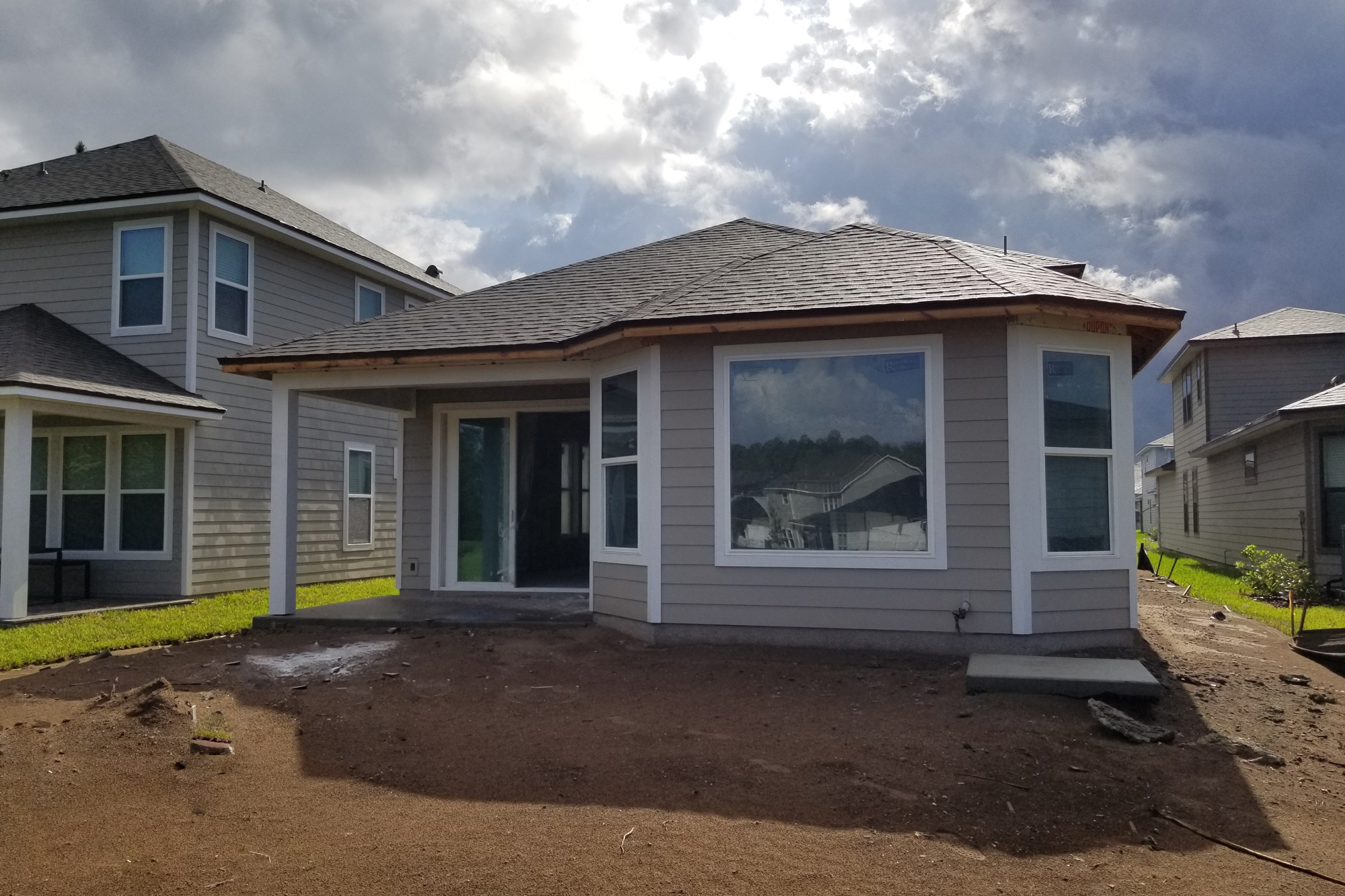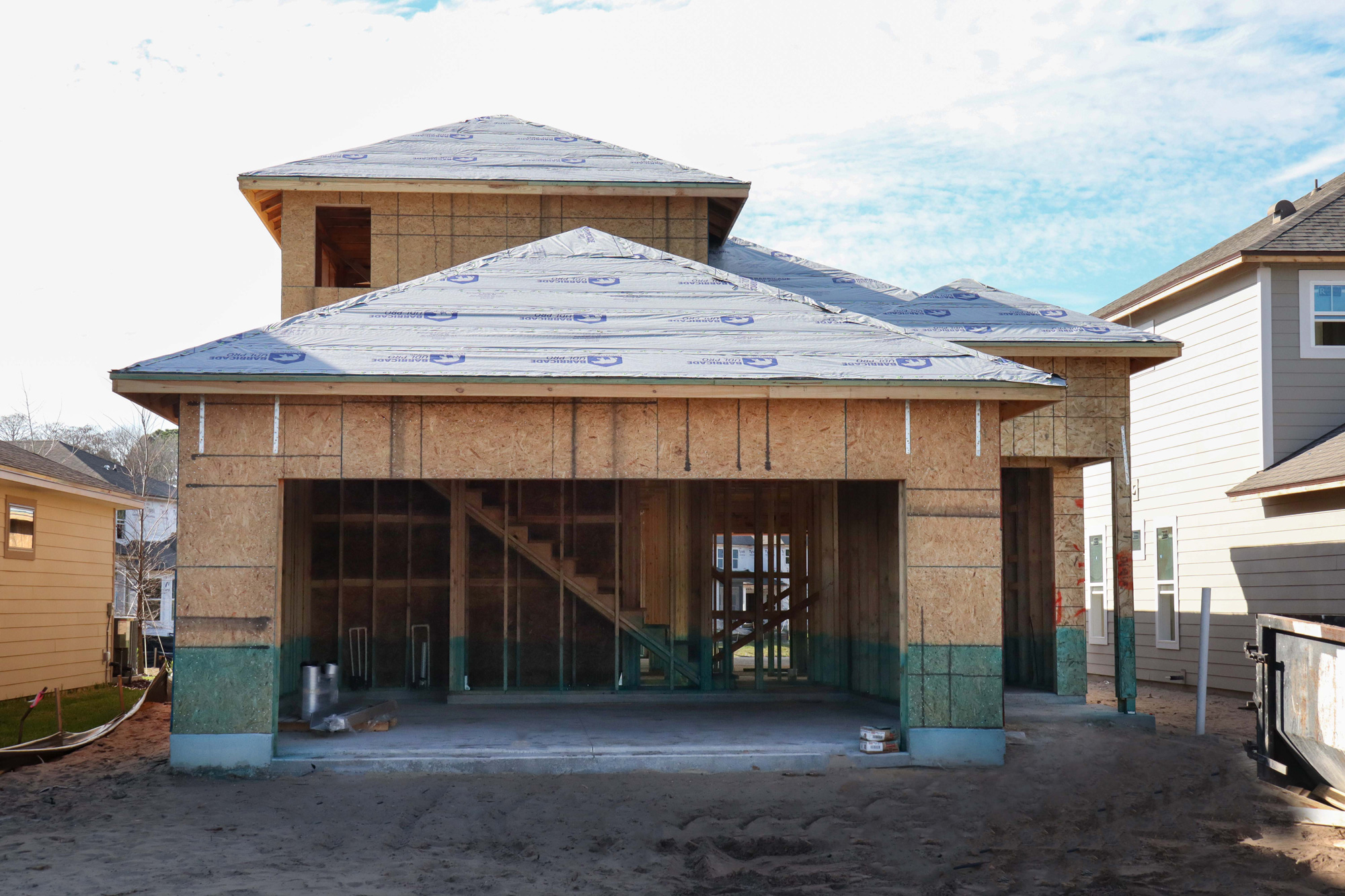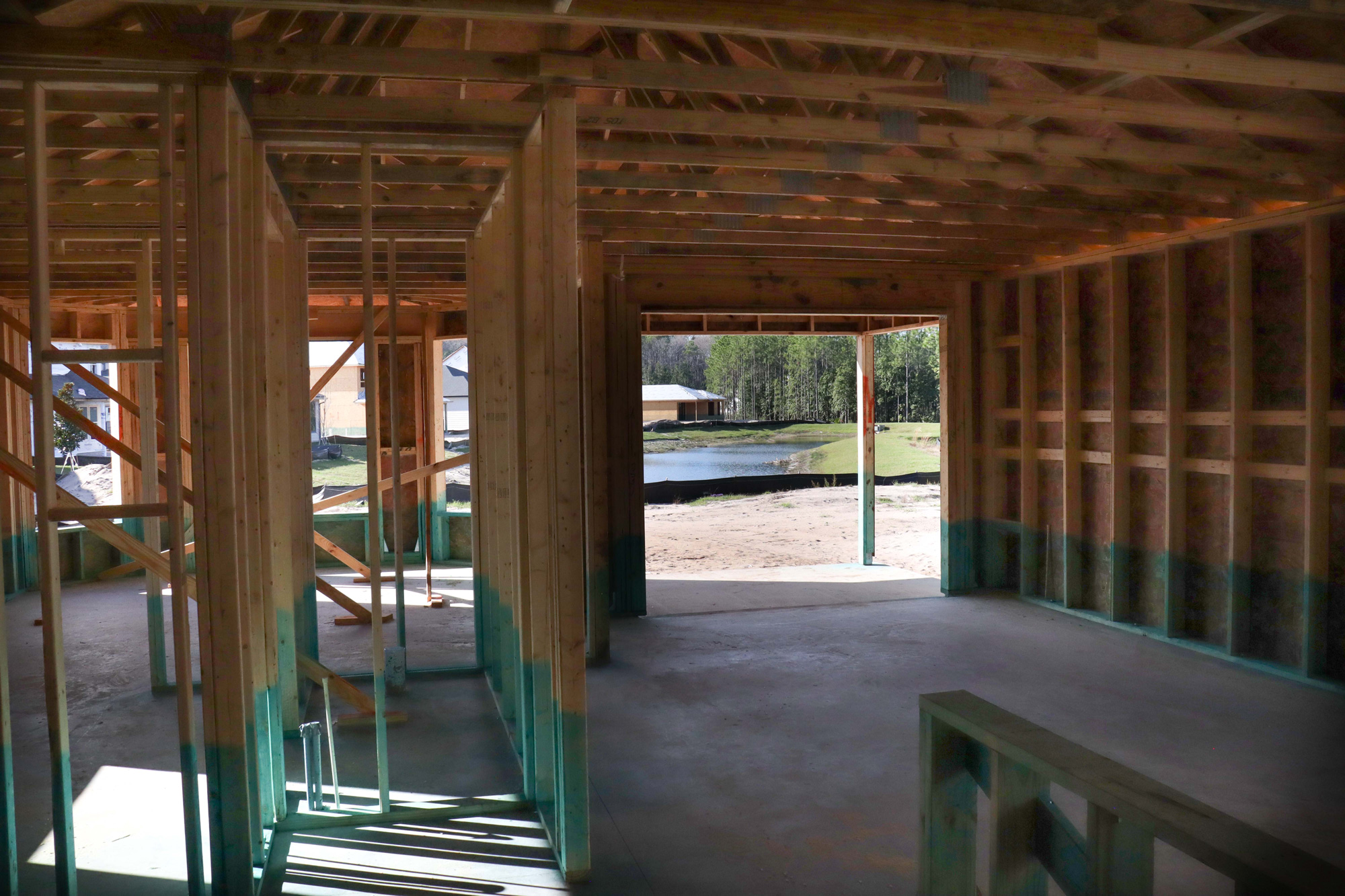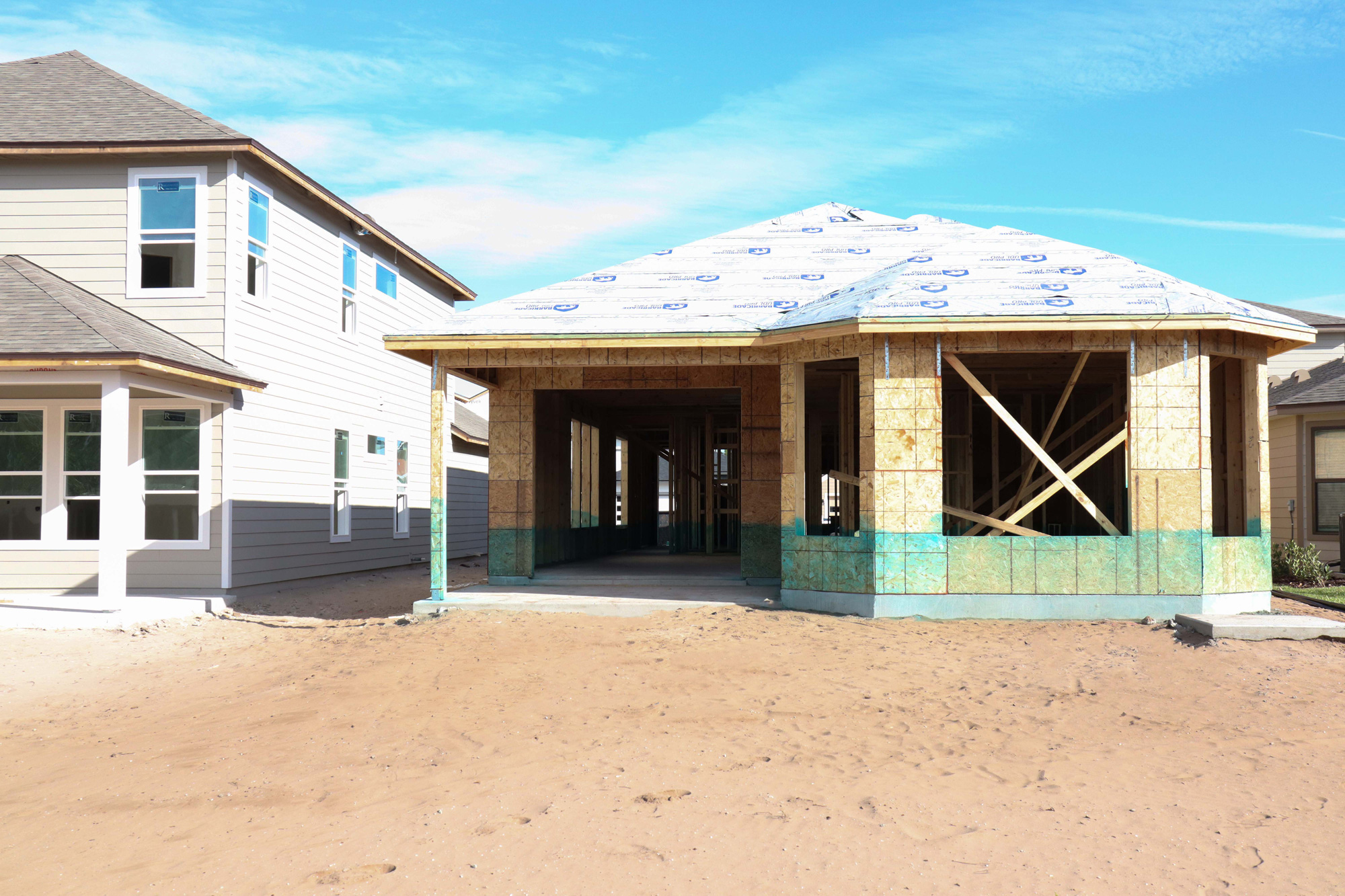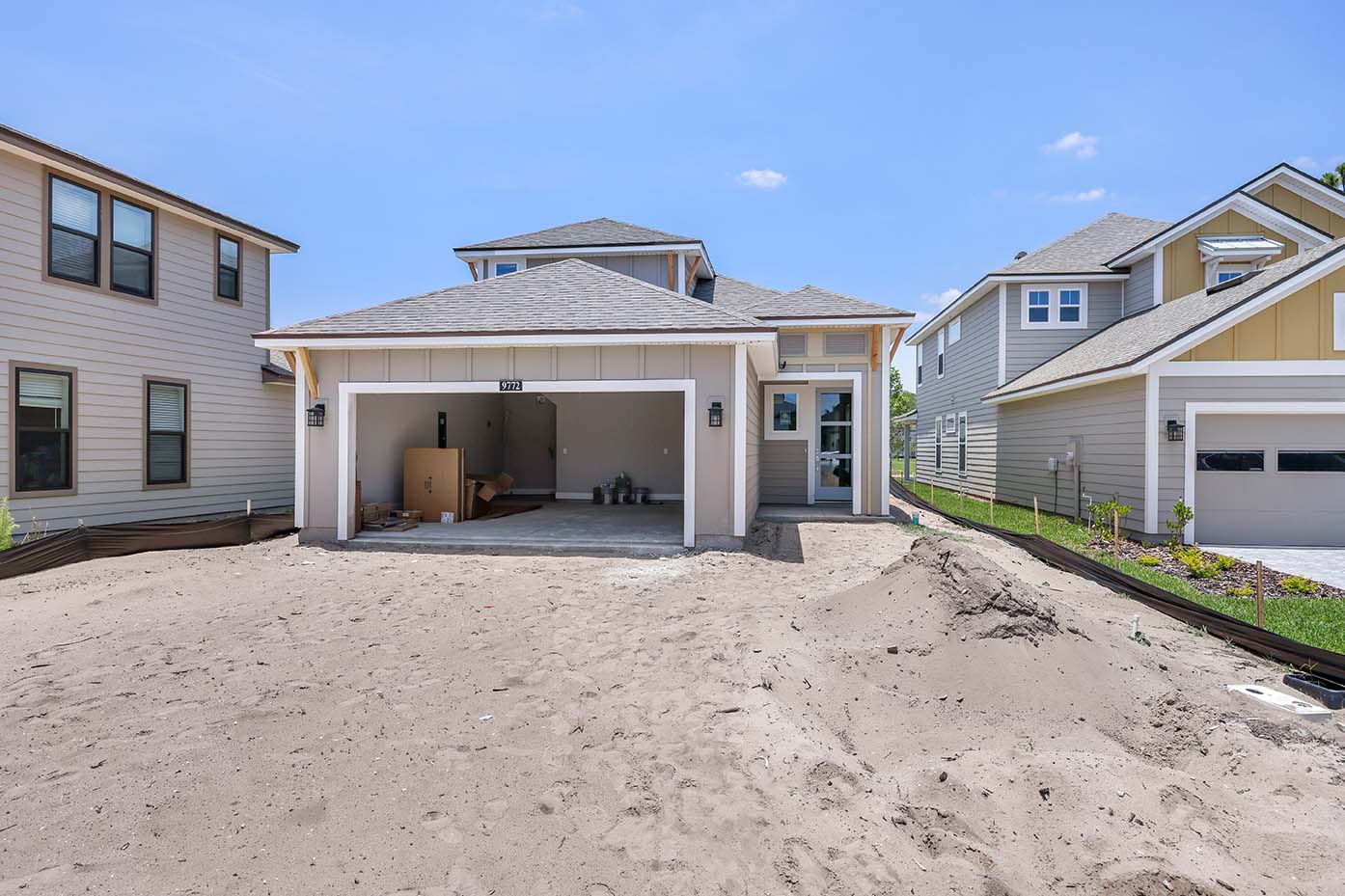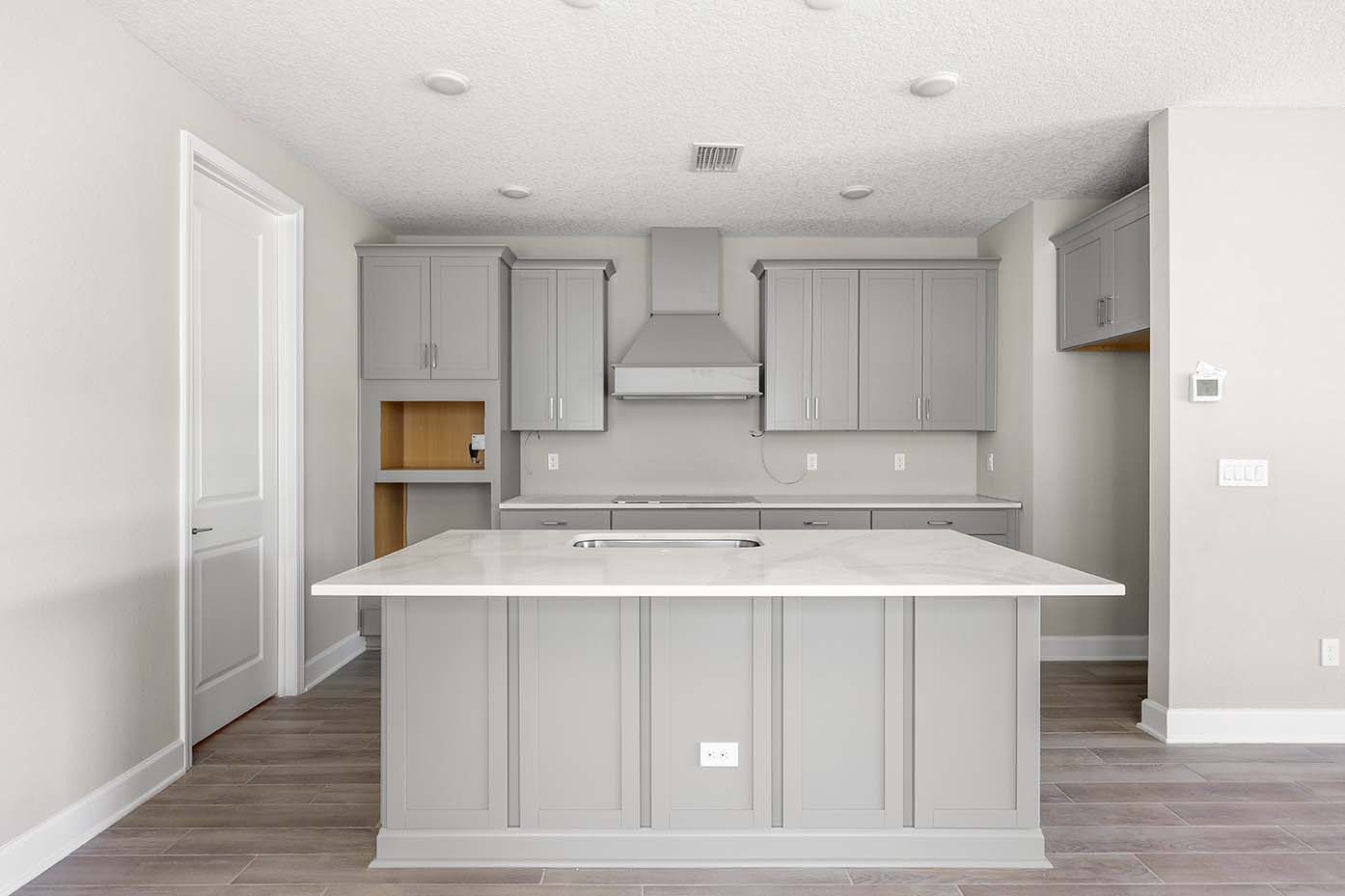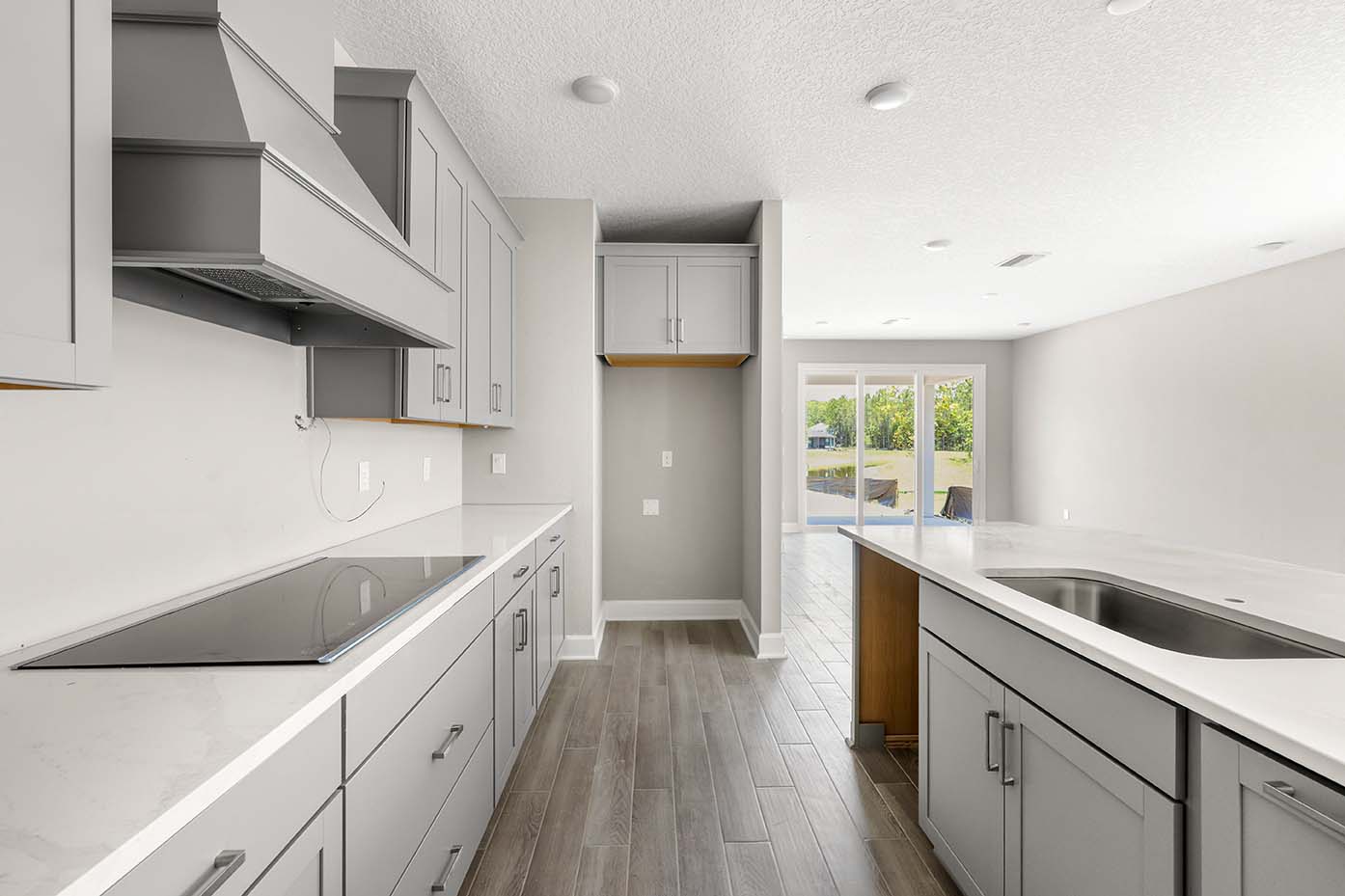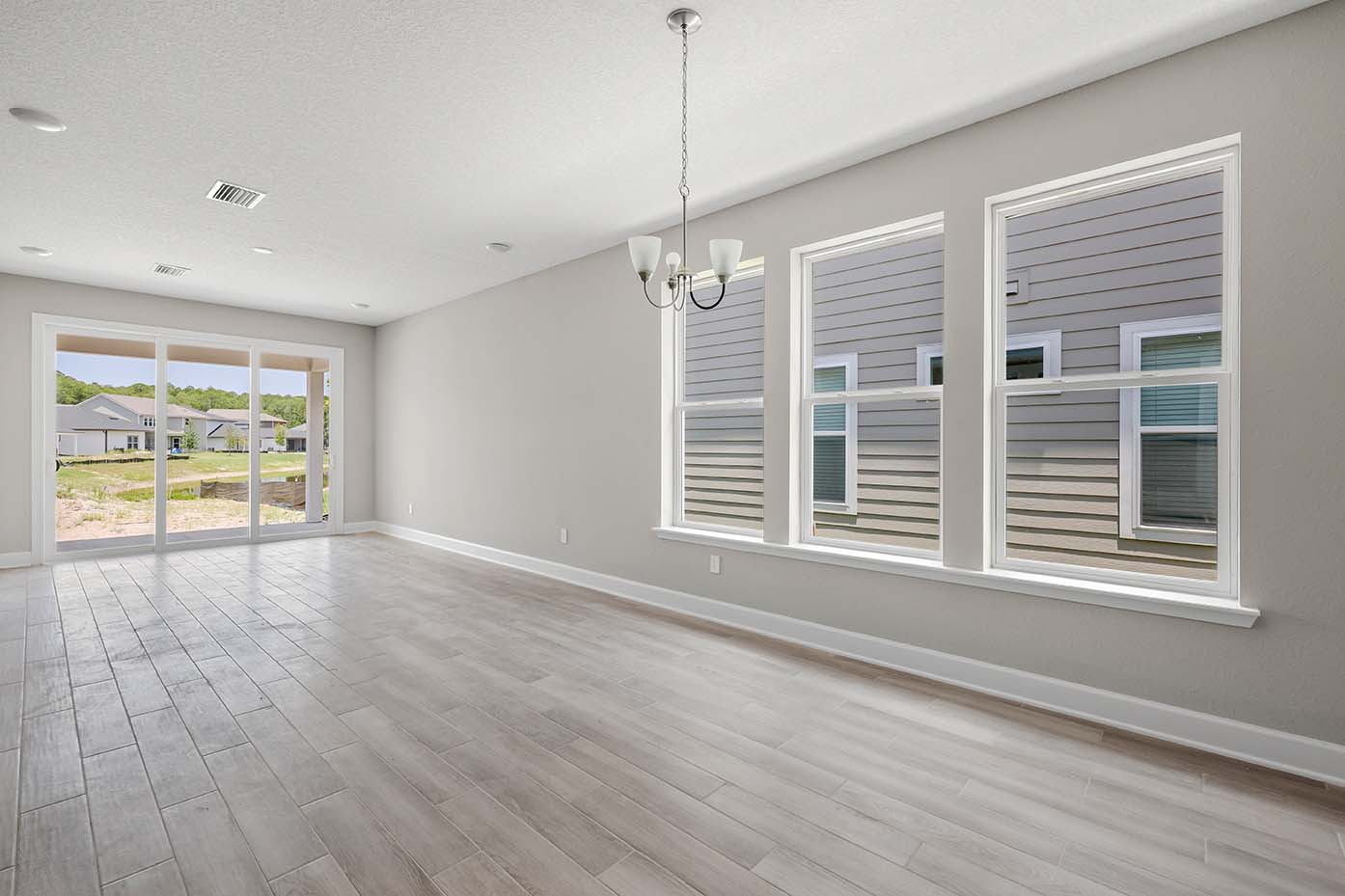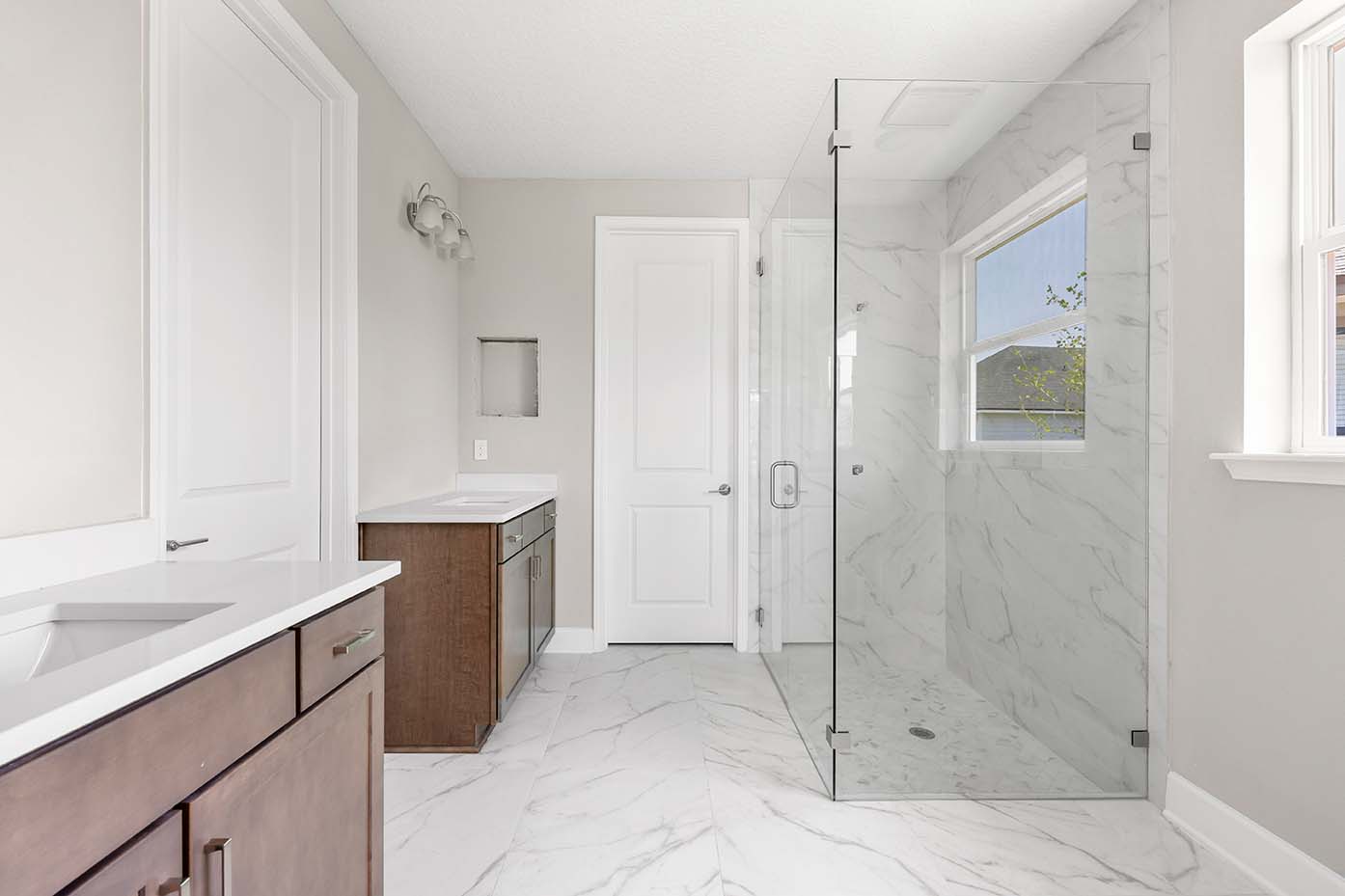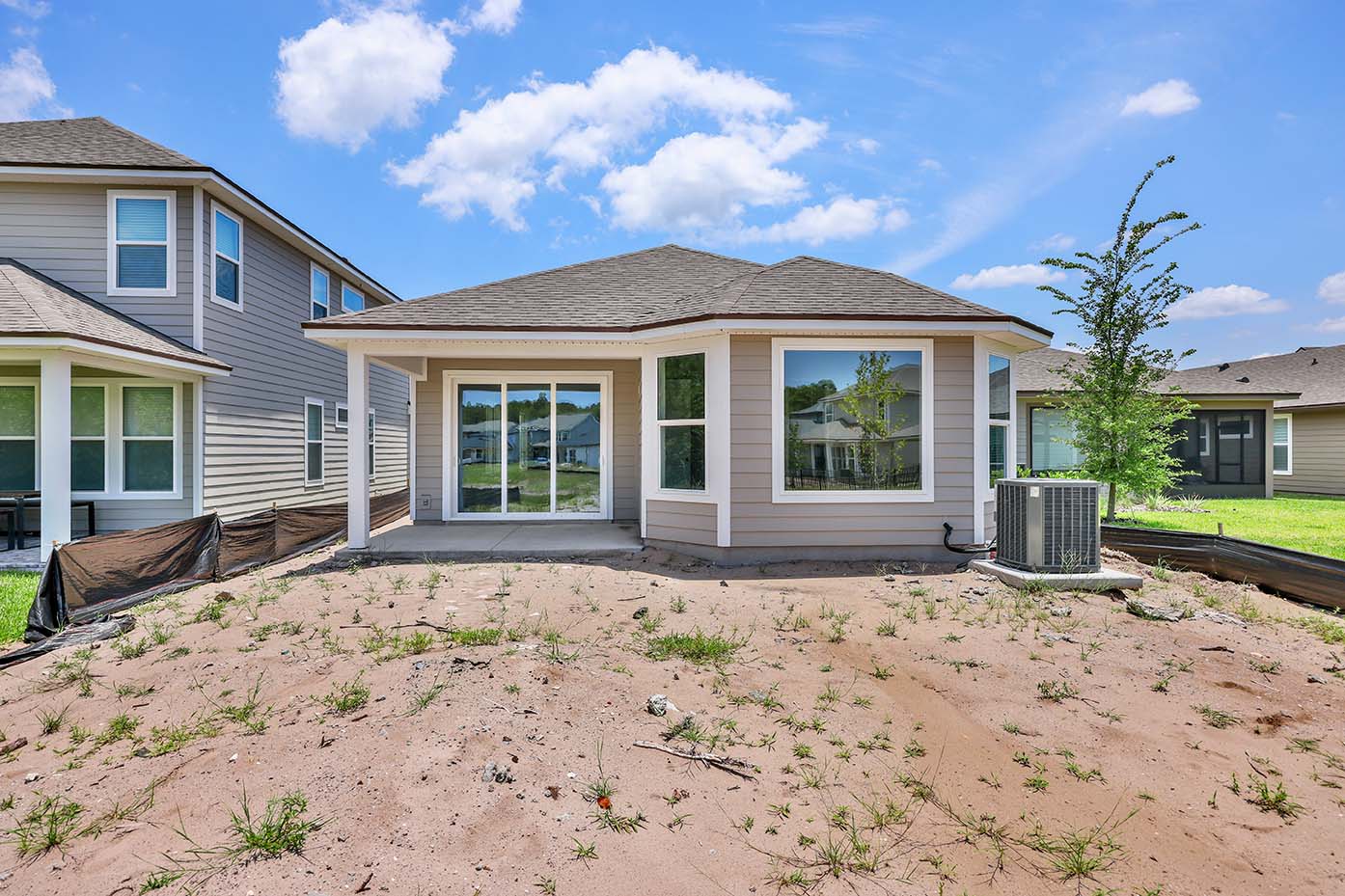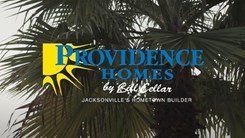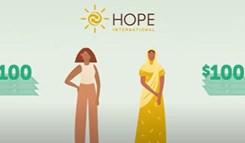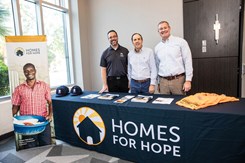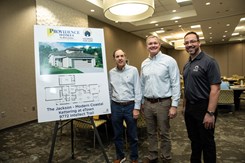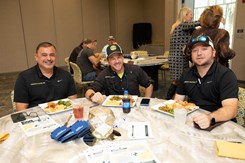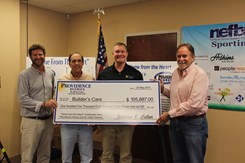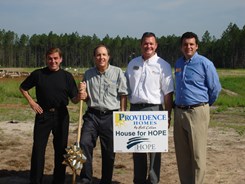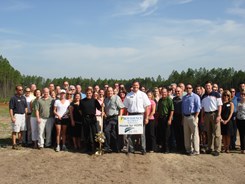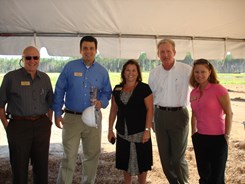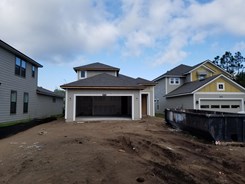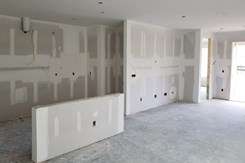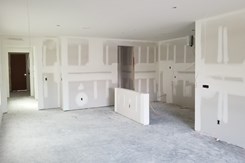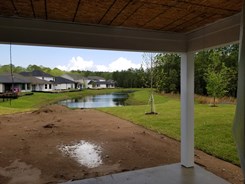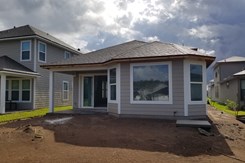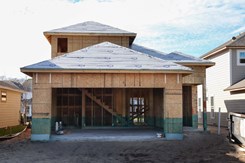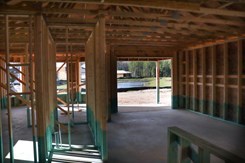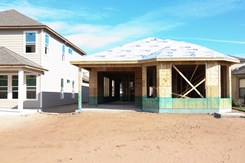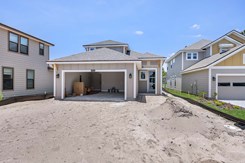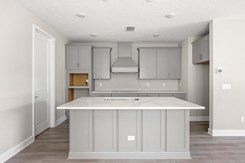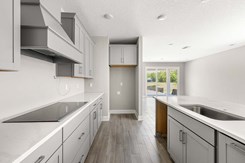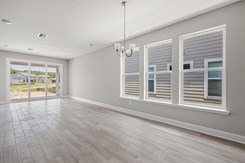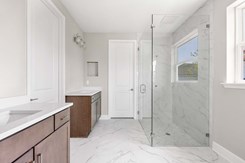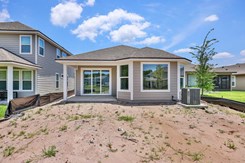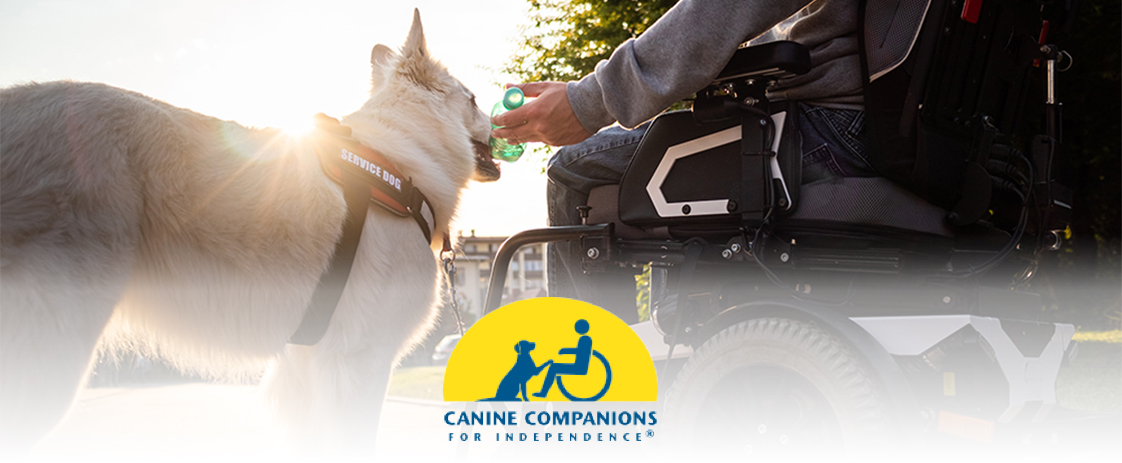 Canine Companions for Independence
Founded in 1975, Canine Companions for Independence (CCI) is a non-profit organization that enhances the lives of people with disabilities by providing highly trained assistance dogs and ongoing support to ensure quality partnerships. Headquartered in Santa Rosa, CA, Canine Companions is the largest non-profit provider of assistance dogs, and is recognized worldwide for the excellence of its dogs, and the quality and longevity of the matches it makes between dogs and people. The result is a life full of increased independence and loving companionship.
Providence Homes became involved with Canine Companions through Bill Cellar's wife, Joanne, and son, Charlie. CCI's slogan is "Exceptional dogs for exceptional people." What makes these dogs exceptional involves a few simple tasks, but requires loyalty, unconditional love, and friendship. - Charlie Cellar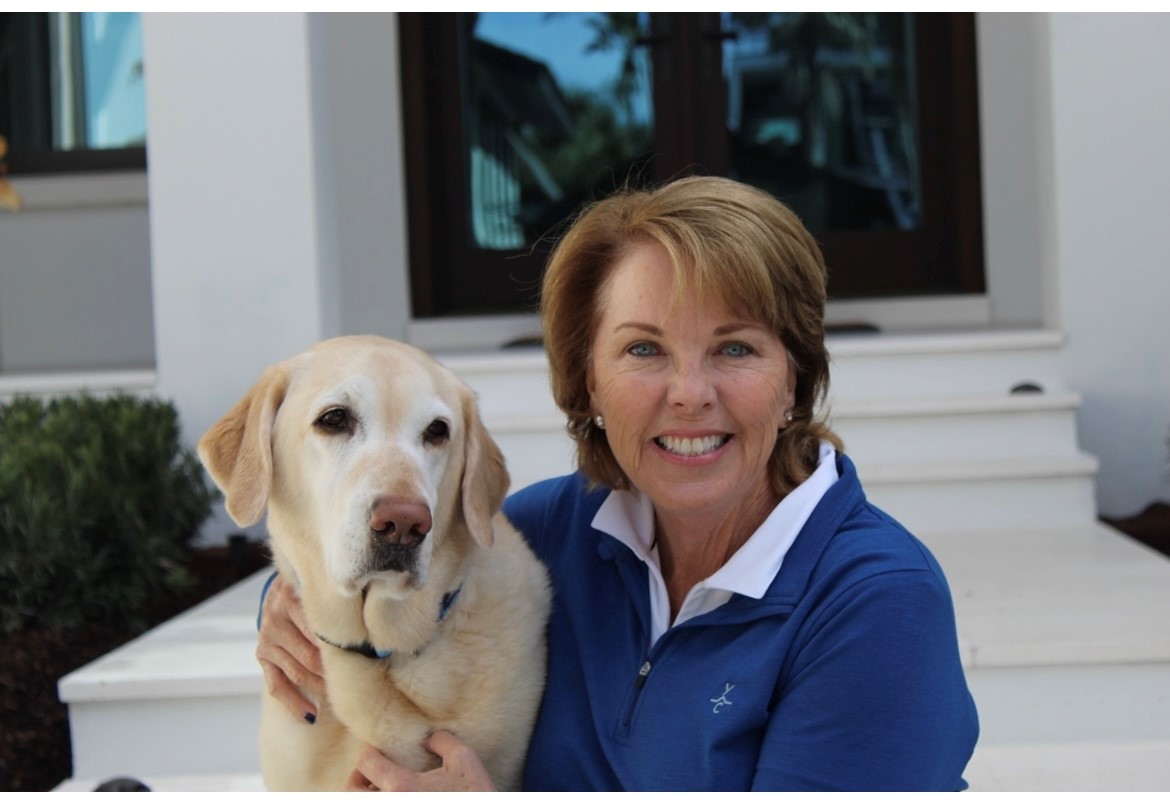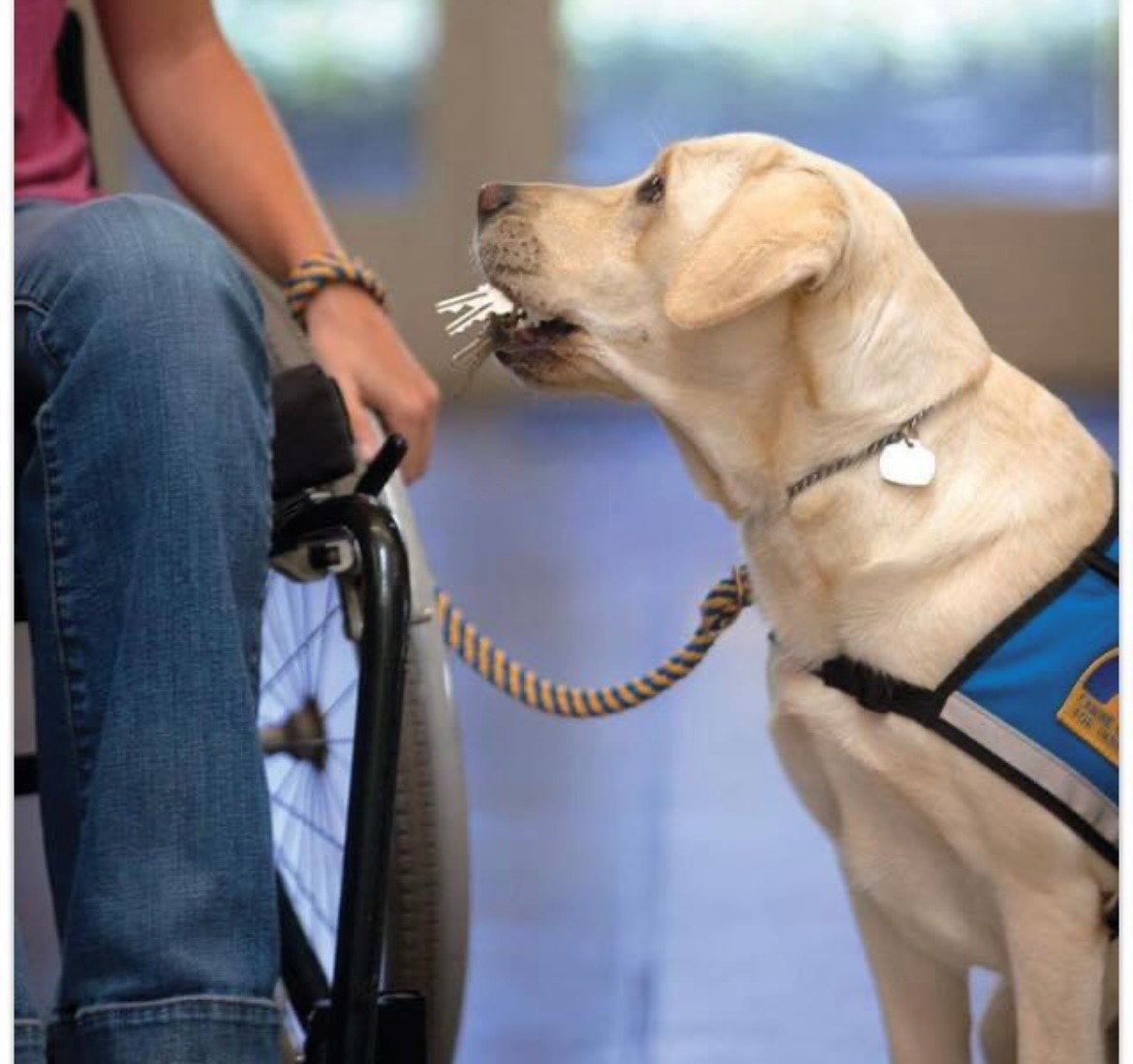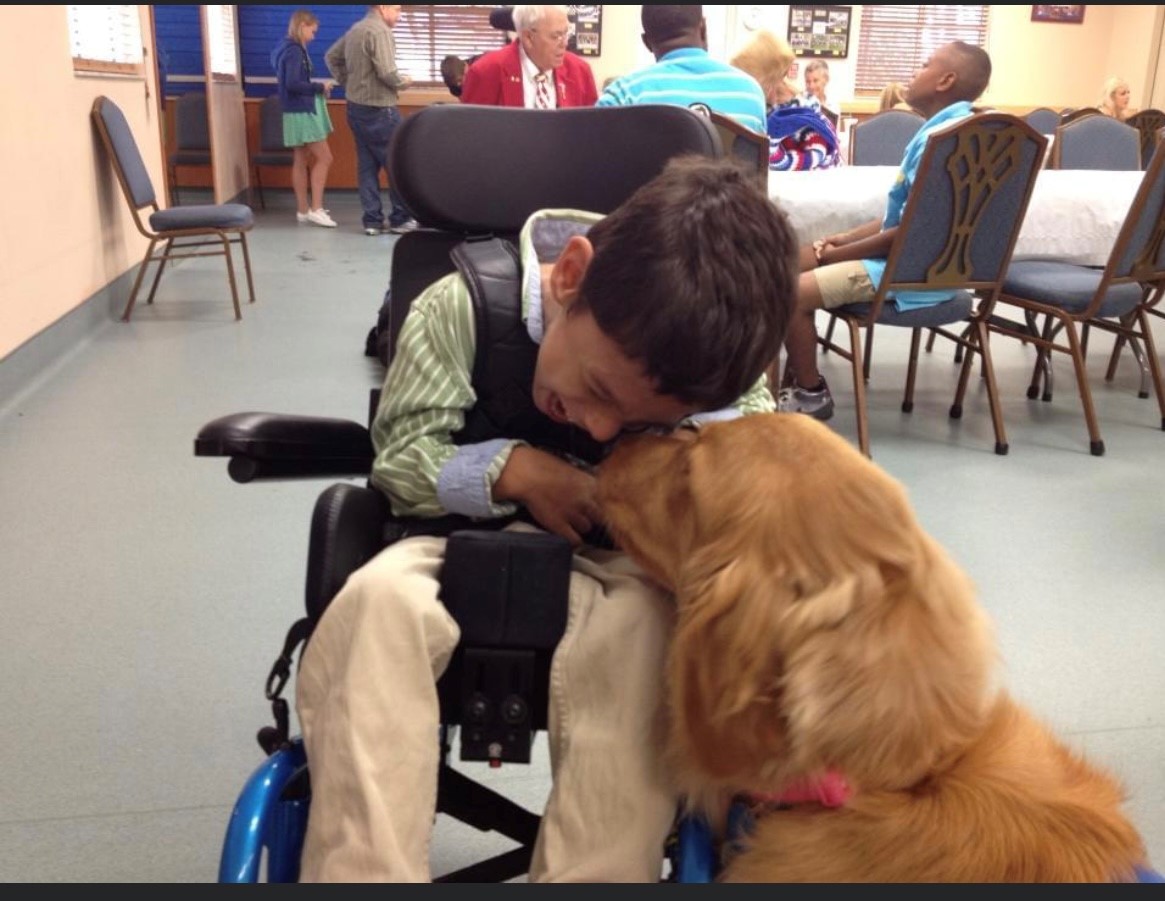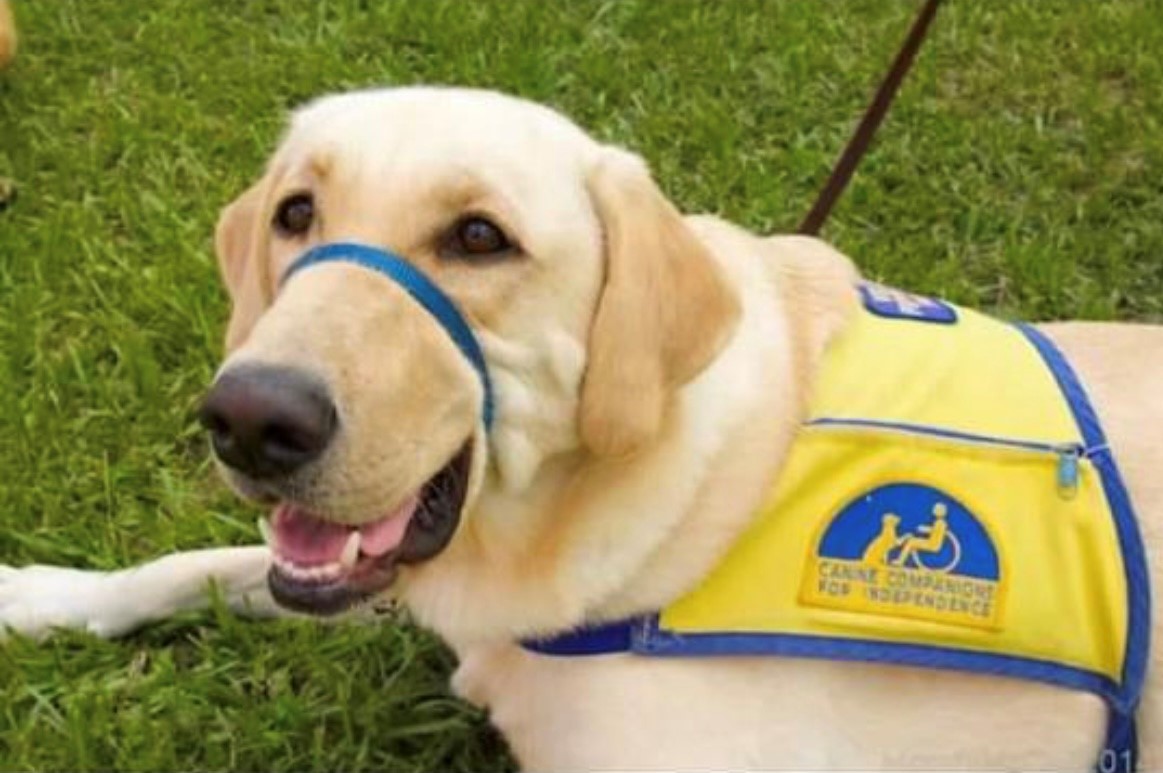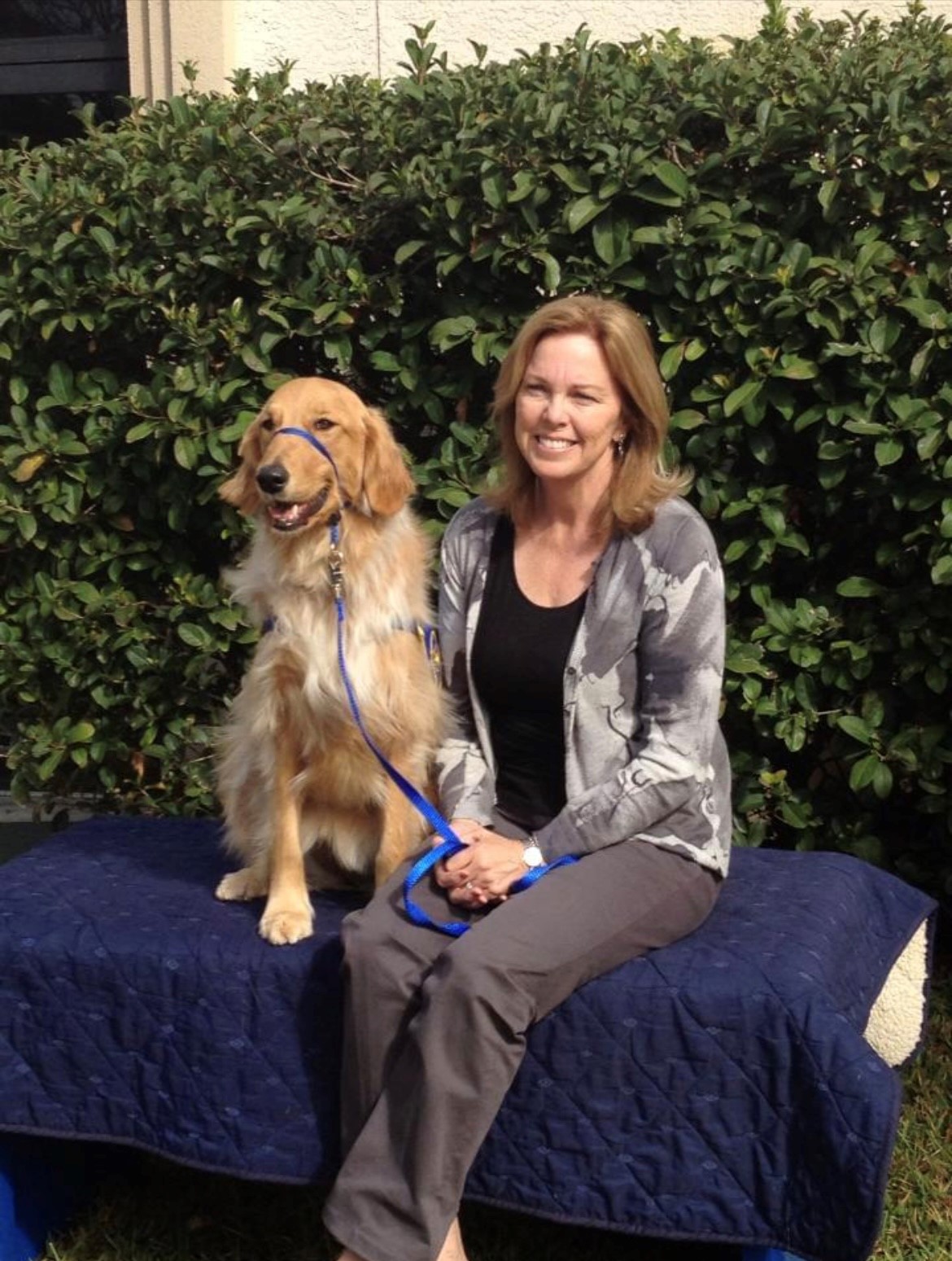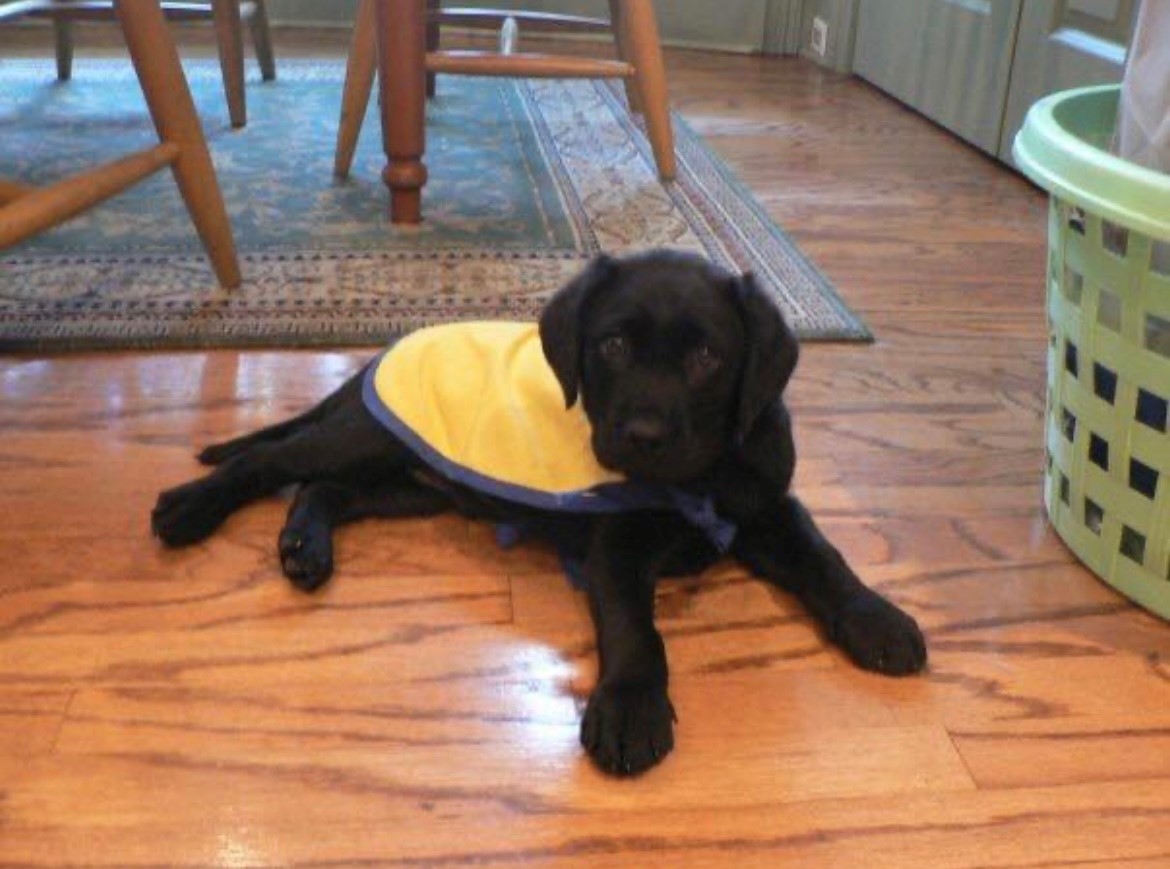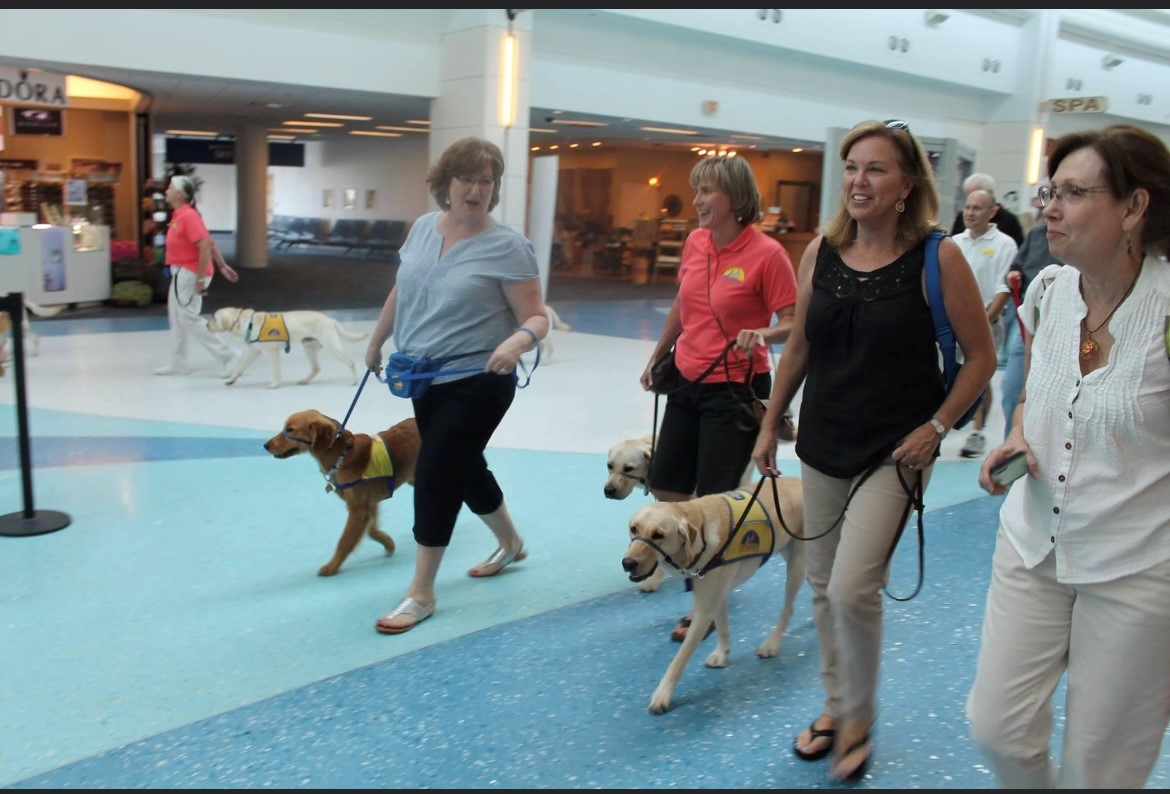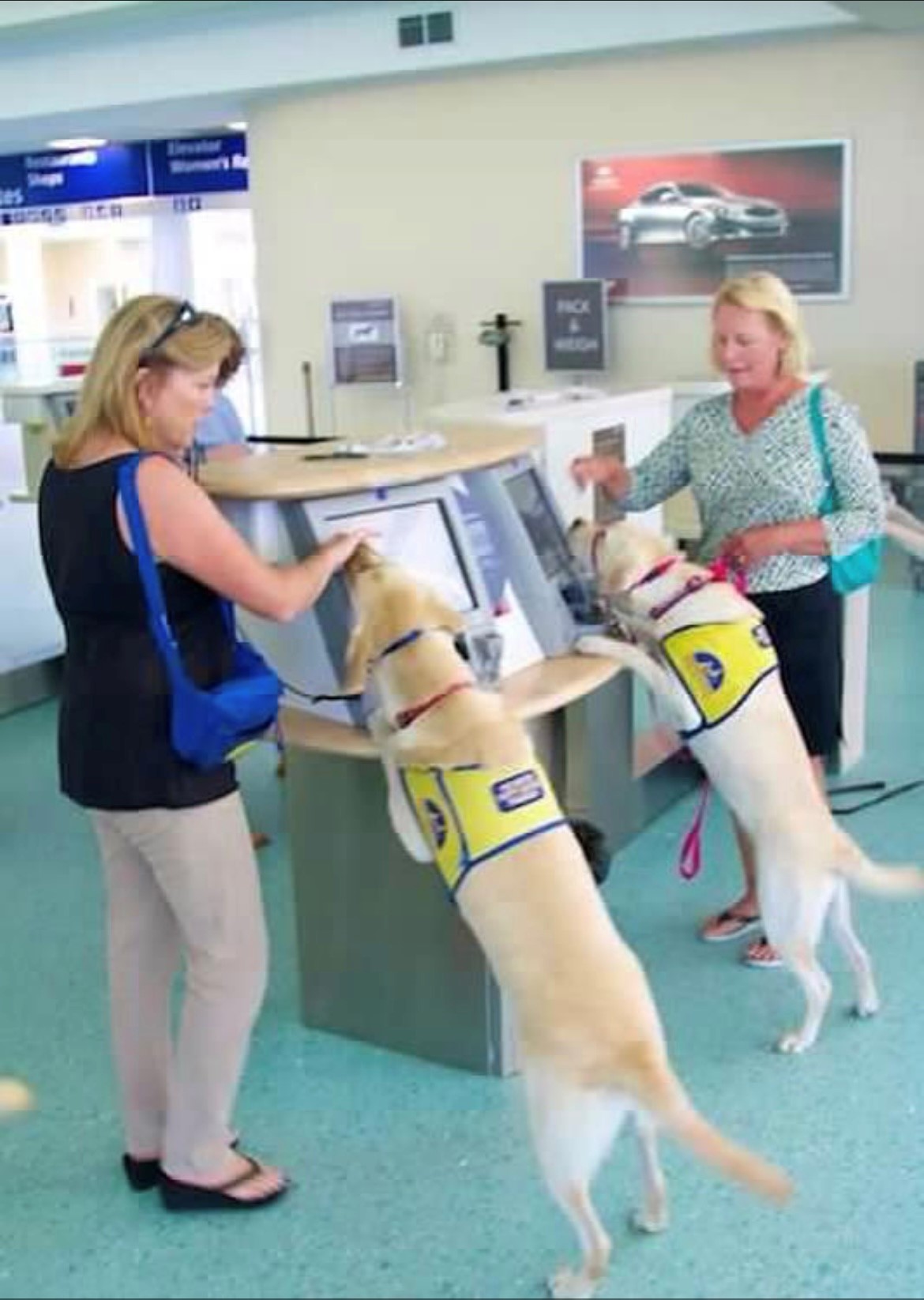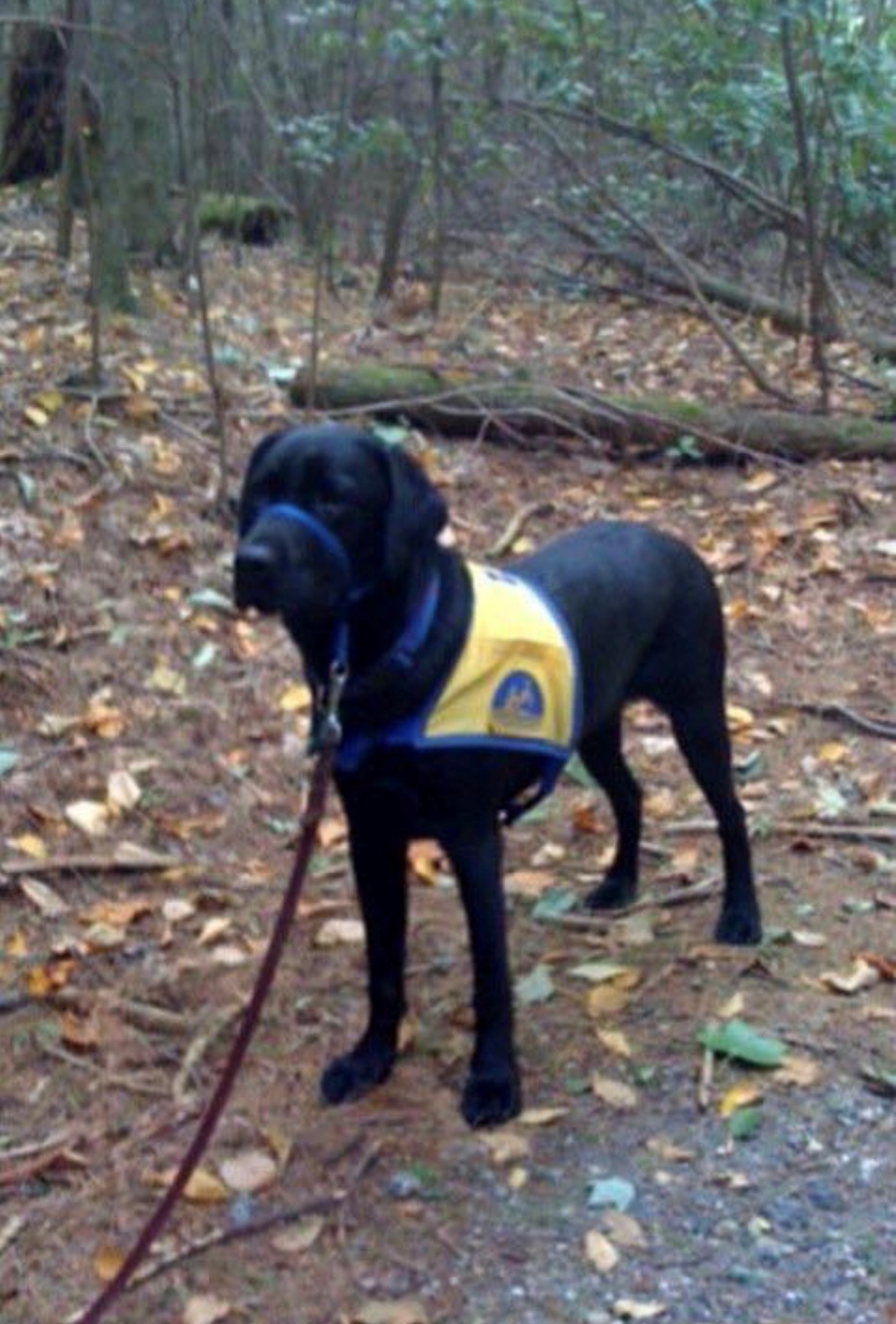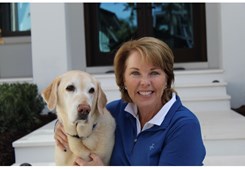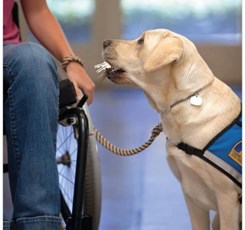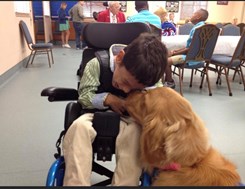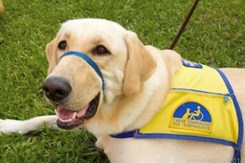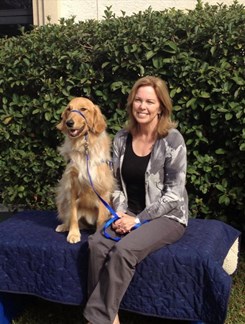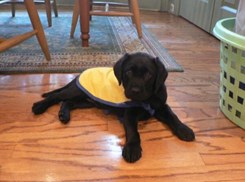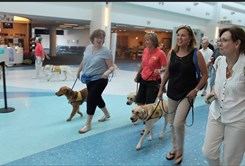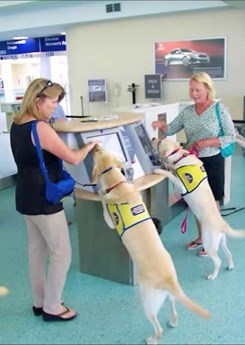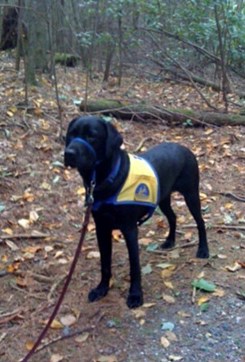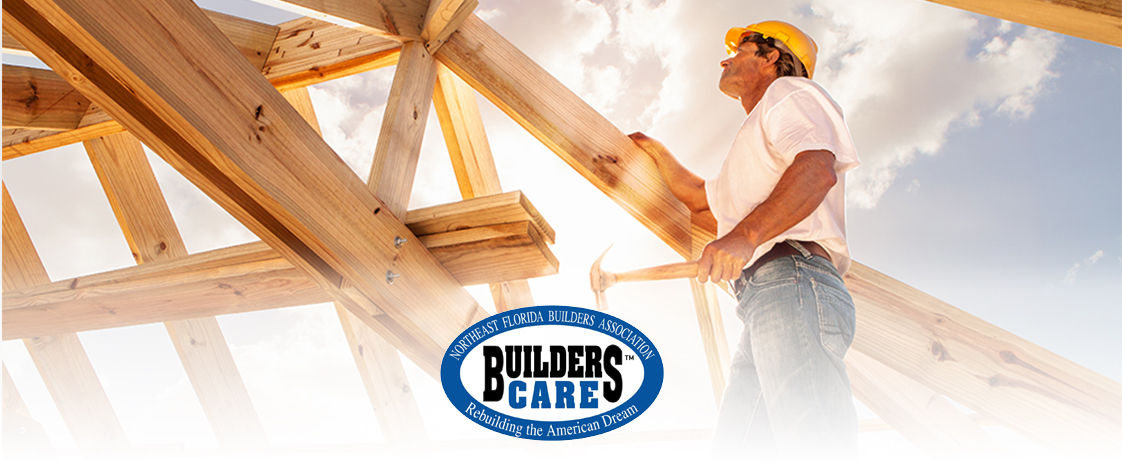 Builders Care
Providence Homes & Trade Partners raises $105,887.00 for Builders Care
Jacksonville, FL – Local homebuilder Providence Homes recently announced the sale of the "Home from the Heart" in The Crossing at Twenty Mile in the Nocatee neighborhood in St Johns County. The proceeds from the sale of this home contributed $105,887.00, which will benefit Builders Care, a faith-based nonprofit construction contractor whose mission is to provide affordable construction services to the elderly, disabled, and other nonprofits in Northeast Florida with the kindred purpose of building a better habitat for all.
The "Home from the Heart" was a collaborative effort between Providence Homes and trade partners. Together through the generous donations of time, labor and materials the "Home from the Heart" was built as cost efficiently as possible in order to maximize the proceeds given to Builders Care. "We are so proud to be a part of the Home for the Heart campaign. As a faith-driven company ourselves, we are humbled by the opportunity to give the proceeds from the sale of this home to such a deserving company. Builders Care does amazing work in our community for those in need and we are happy to be a part of their impactful efforts," says Sean Junker, President of Providence Homes. "We are equally as excited about creating a repeatable "Home for the Heart" program that other builders can model and use in the future so this becomes a major fund raiser for Builders Care each year".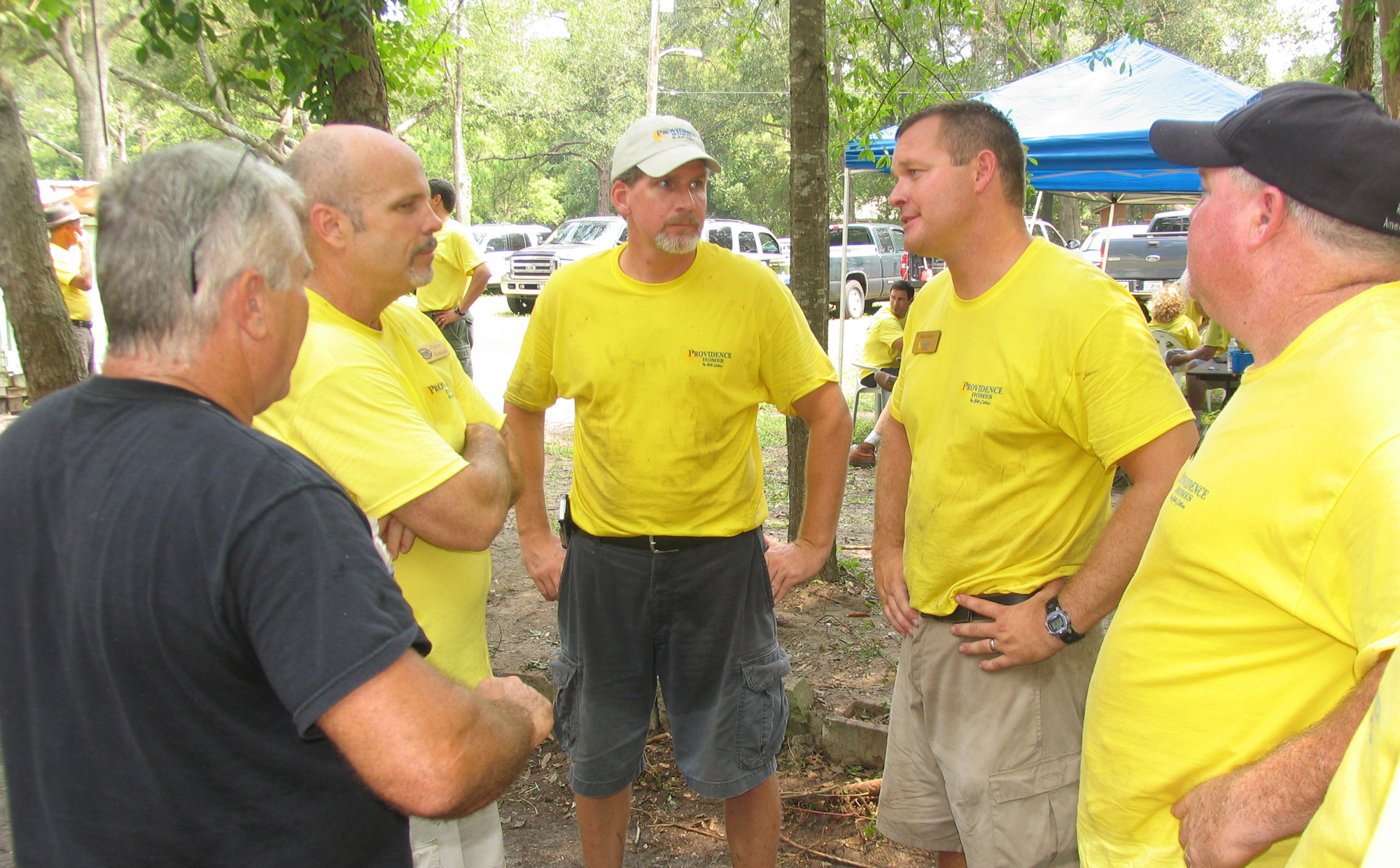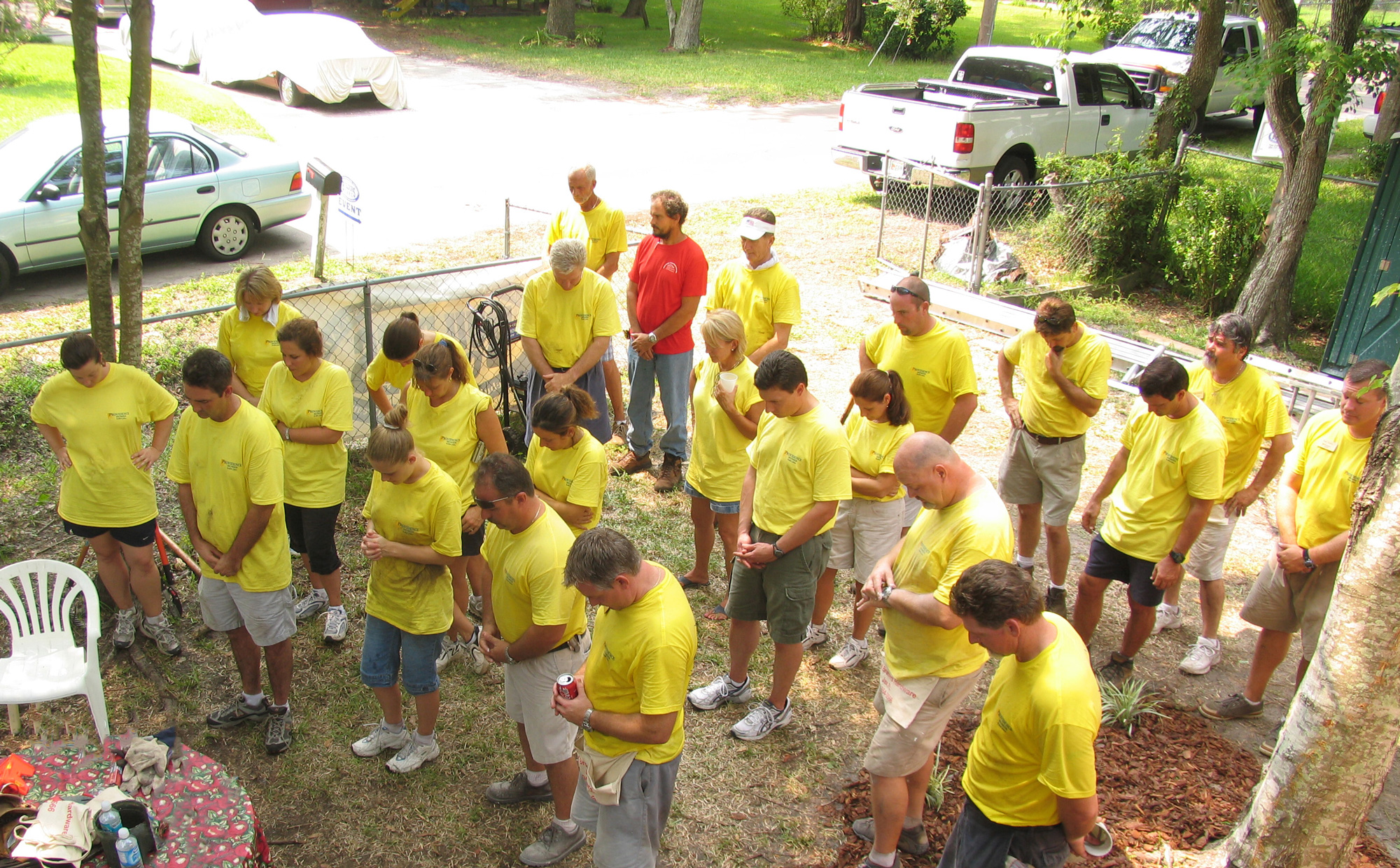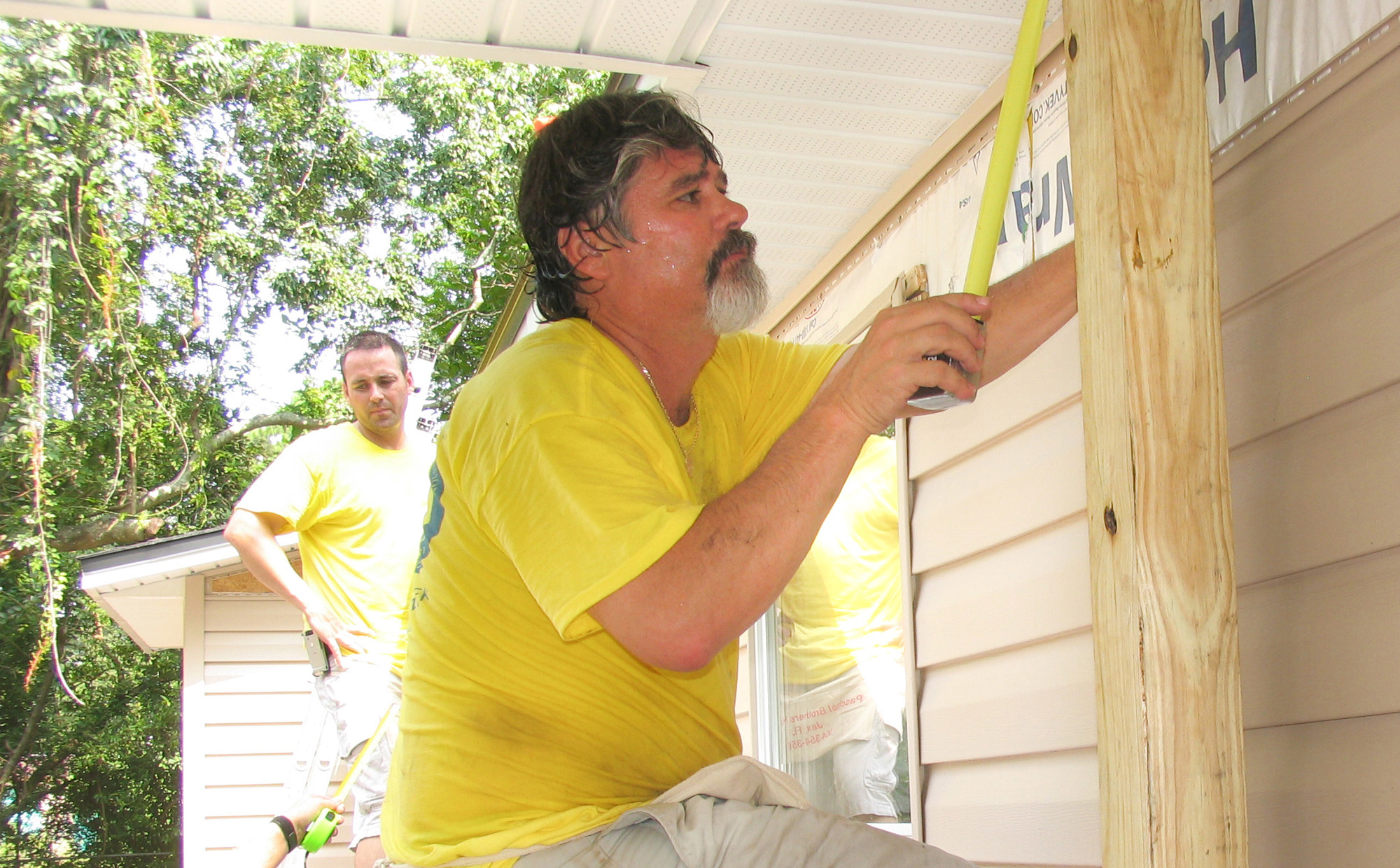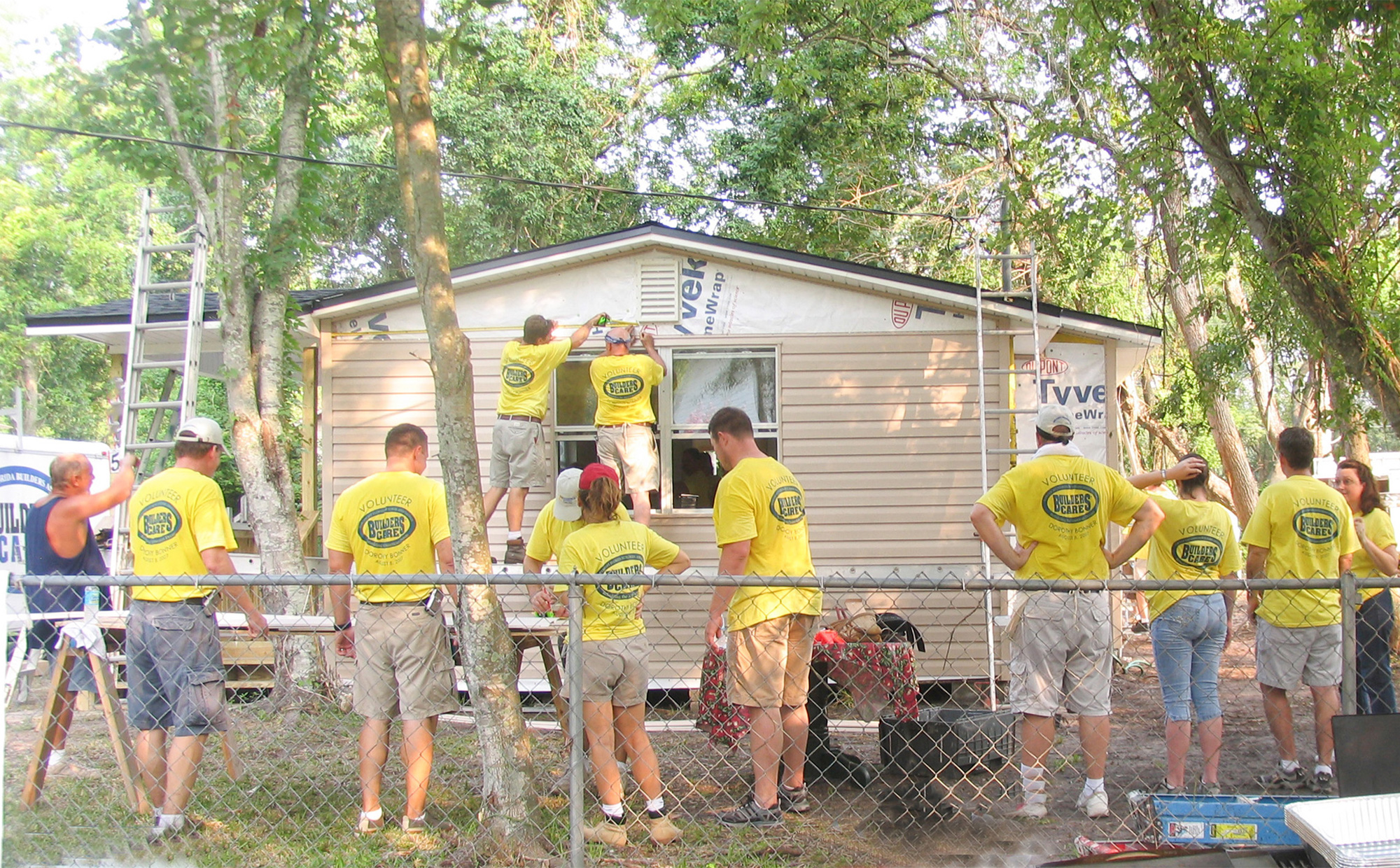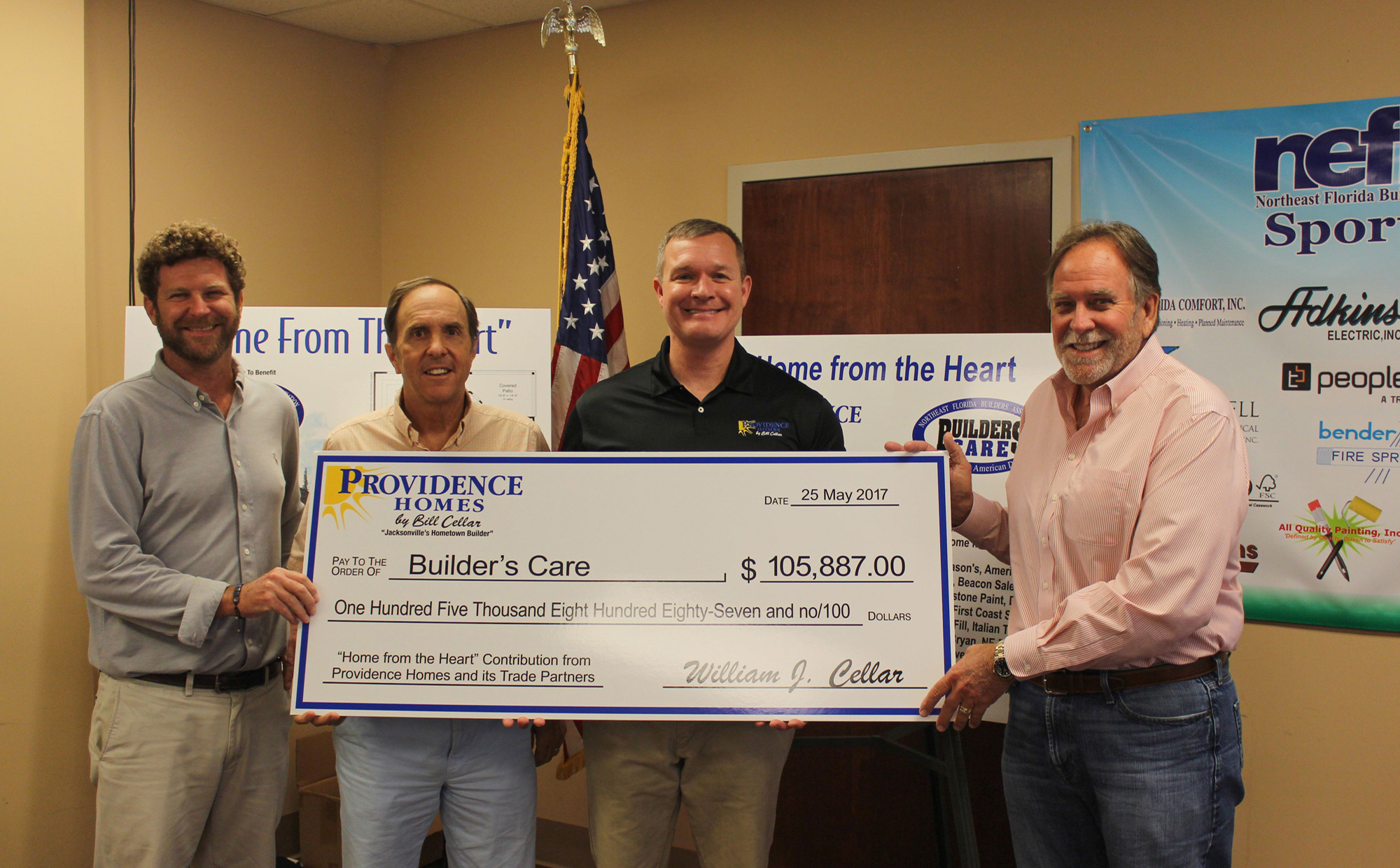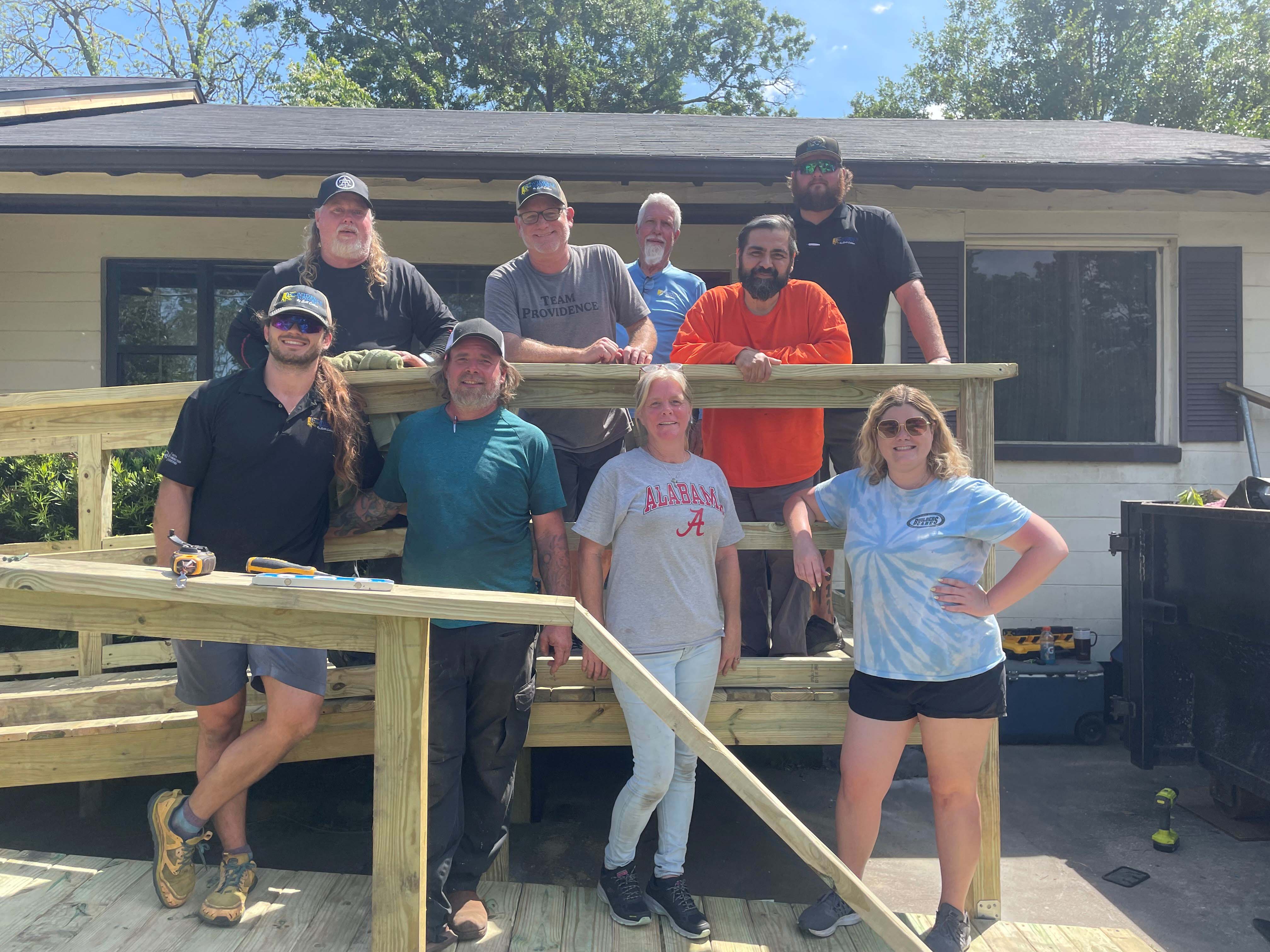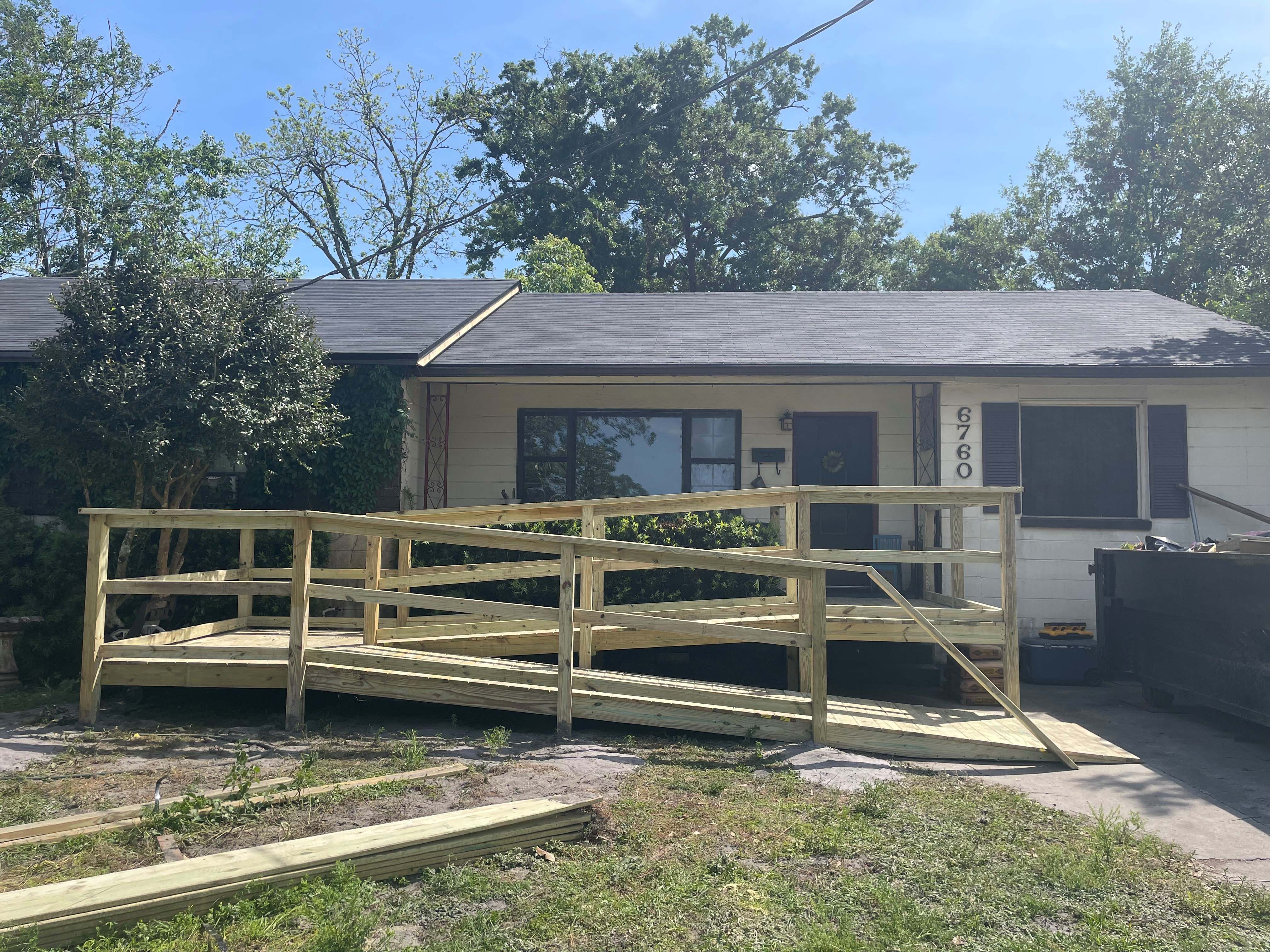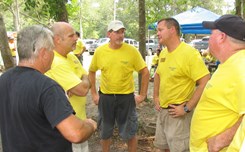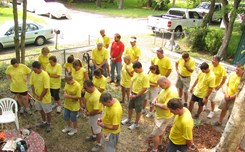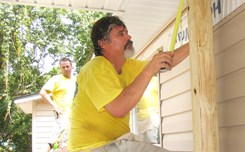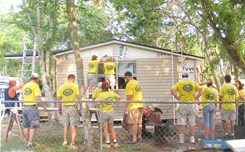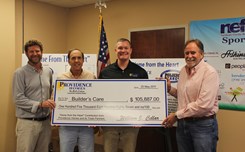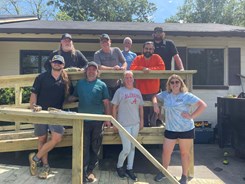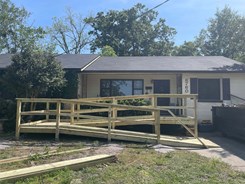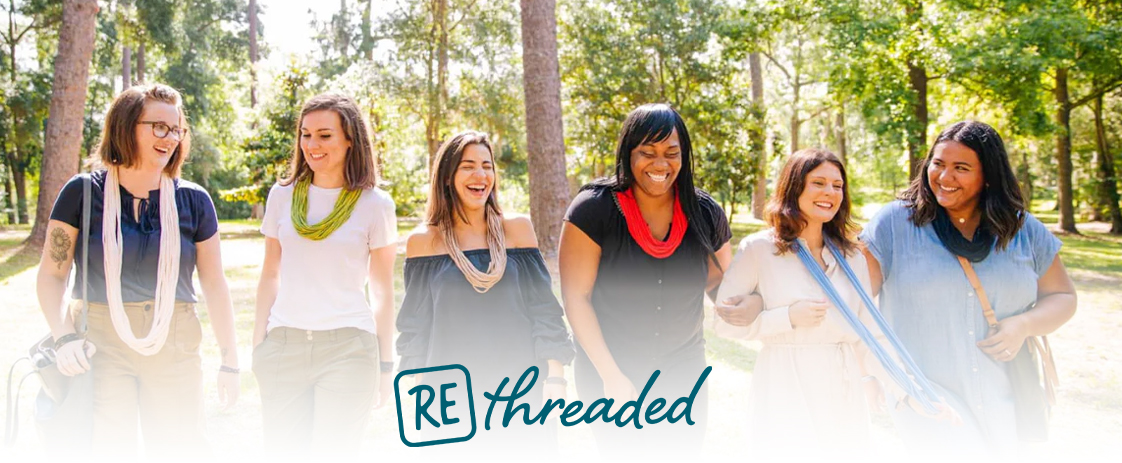 Rethreaded
Providence Homes is so excited to partner with local Jacksonville charity, Rethreaded, on gift boxes made by survivors of human trafficking for homeowners moving into their new Providence dream home. New homeowners will receive a Gifts of Hope basket filled with handmade products made right here in Jacksonville, FL. Each purchase from Rethreaded directly affects the lives of survivors and helps them gain skills, get job training/access to counseling and put the pieces of their lives back together.
Rethreaded just opened their brand-new headquarters at the Delores Barr Weaver Campus of Hope located at 515 E. Ninth St. between Springfield and eastside of Jacksonville. With the new space and resulting expansion, Rethreaded hopes to hire a total of 500 survivors by 2031! Providence Homes looks forward to a long-lasting partnership supporting Rethreaded's amazing mission. To learn more about Rethreaded or to donate, please visit rethreaded.com.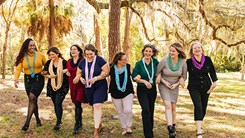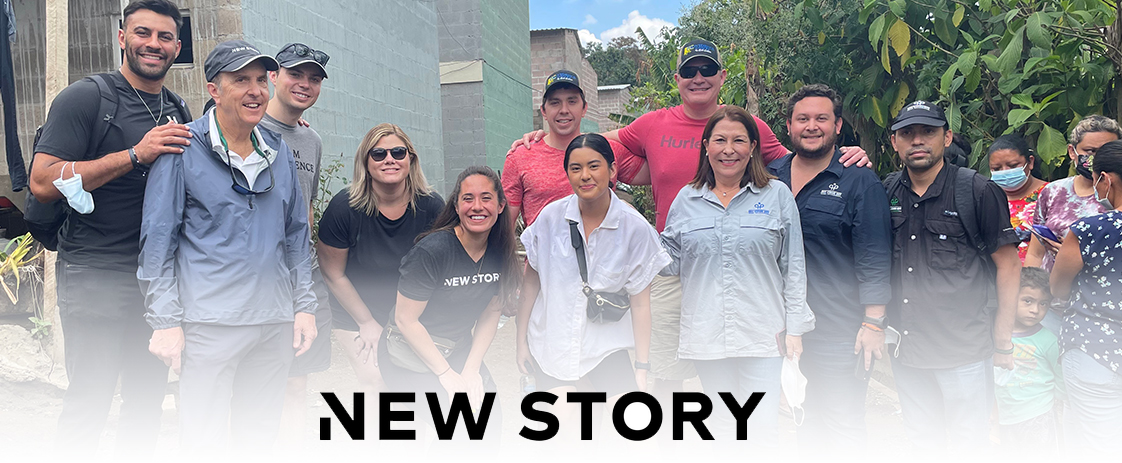 New Story
New Story is a Y Combinator-backed nonprofit building homes in the developing world for individuals living in survival mode. The team has built 38 thriving communities in its first six years, impacting more than 14,200 people with safe housing. Investing heavily in R&D, New Story believes in bringing groundbreaking technologies to families who need them most. From a human-centered design curriculum to 3D printing to micro-mortgage loans, each innovative solution is shared with other teams tackling homelessness more families can access safe housing. 
By 2030, the UN predicts that 3 billion people will be living without safe shelter. New Story and Providence Homes are working to change that. Global homelessness not only threatens human life but also stunts economic growth and limits the potential of families and communities. Traditional methods of building are not fast enough to catch the problem. New Story is sourcing better, faster, and more affordable solutions to address the growing issue of global homelessness.
Providence Homes' tenacity and generosity has created real-world change for many families in El Salvador, specifically for 131 homes in Nuevo Cuscatlán 2. Families now all have cement floors, feel safer in their homes and have decreased health issues. Families are starting businesses out of their homes while more children are able to go to school. Families can now thrive in their homes and have a safe shelter.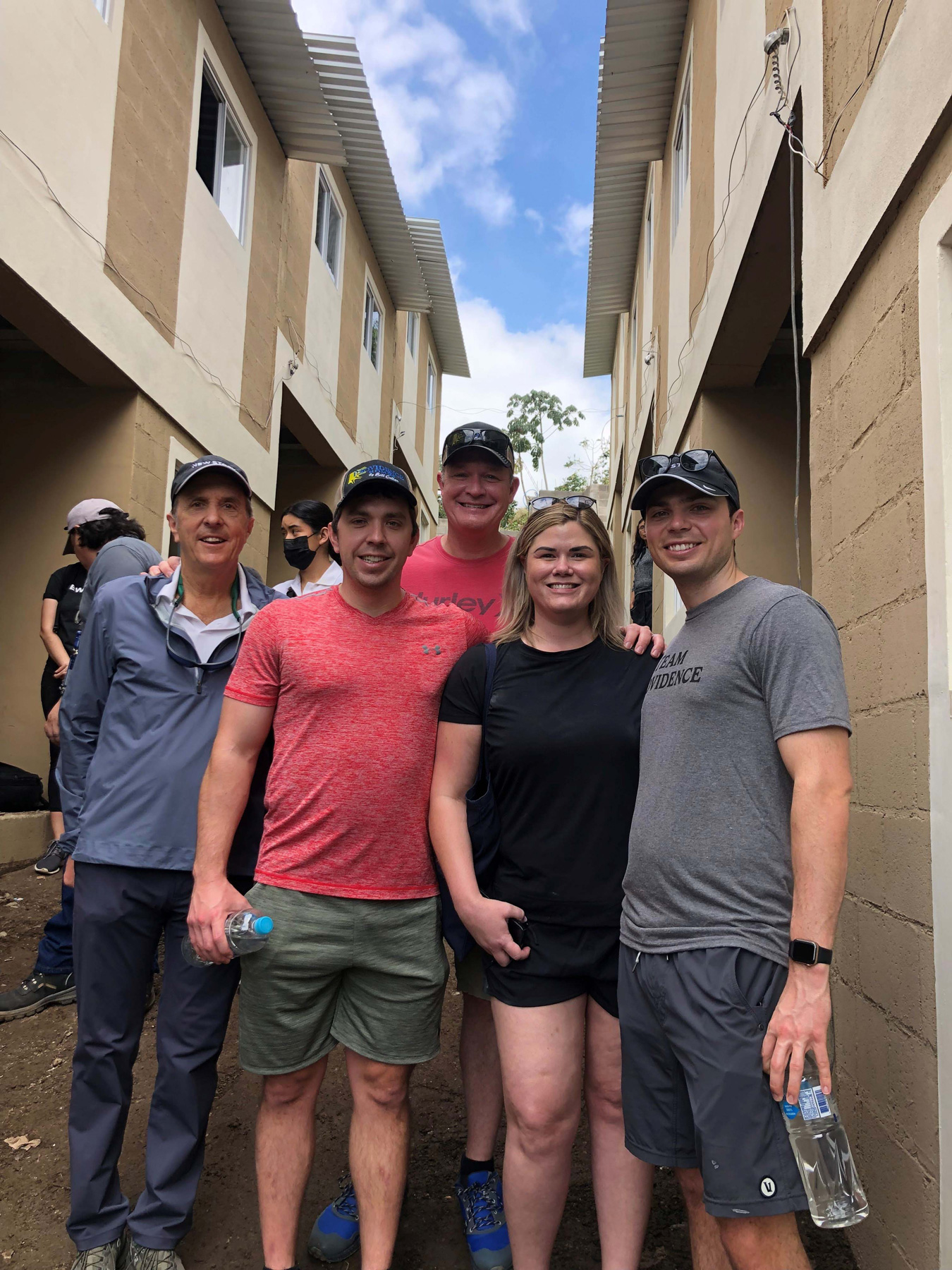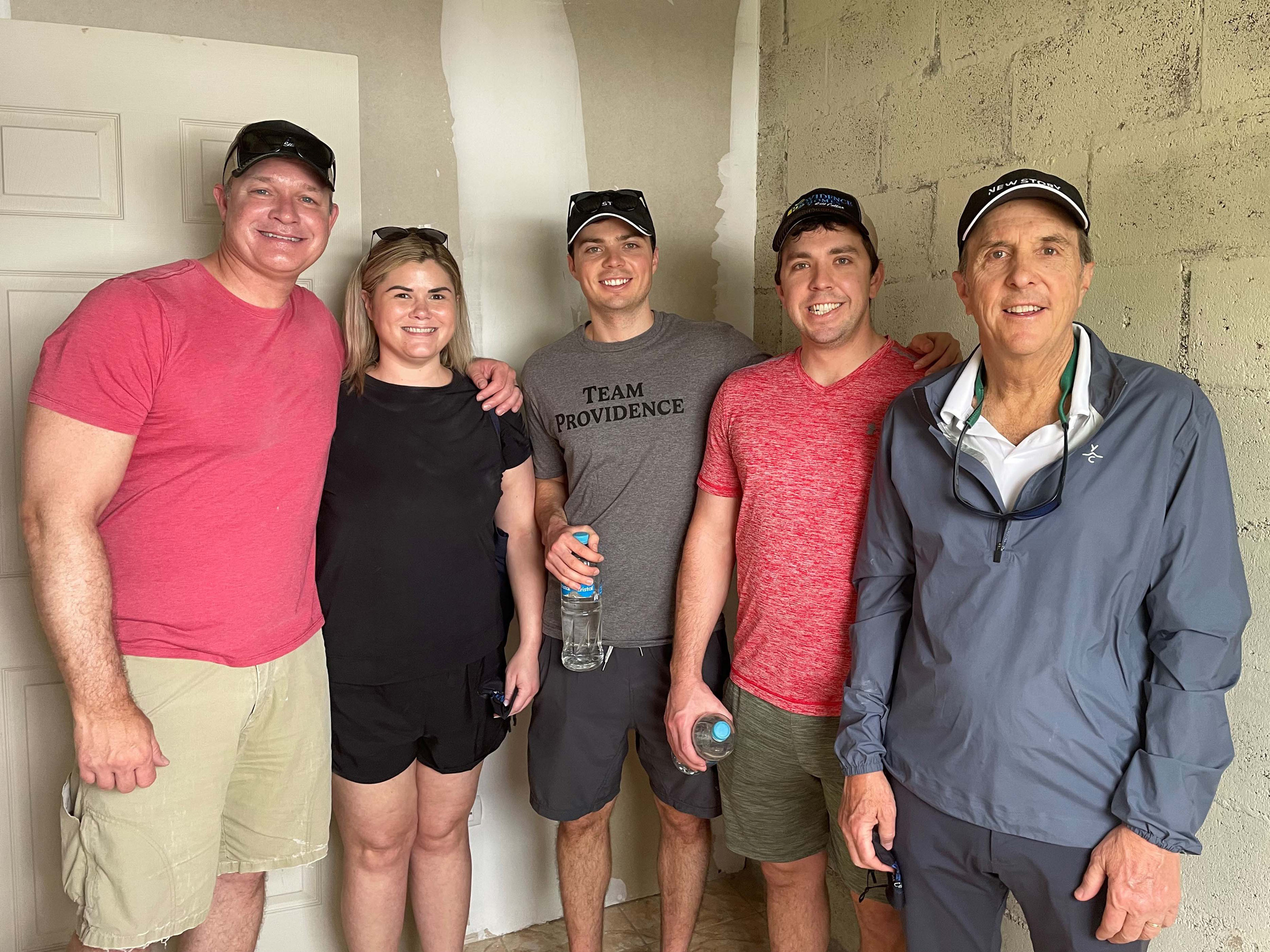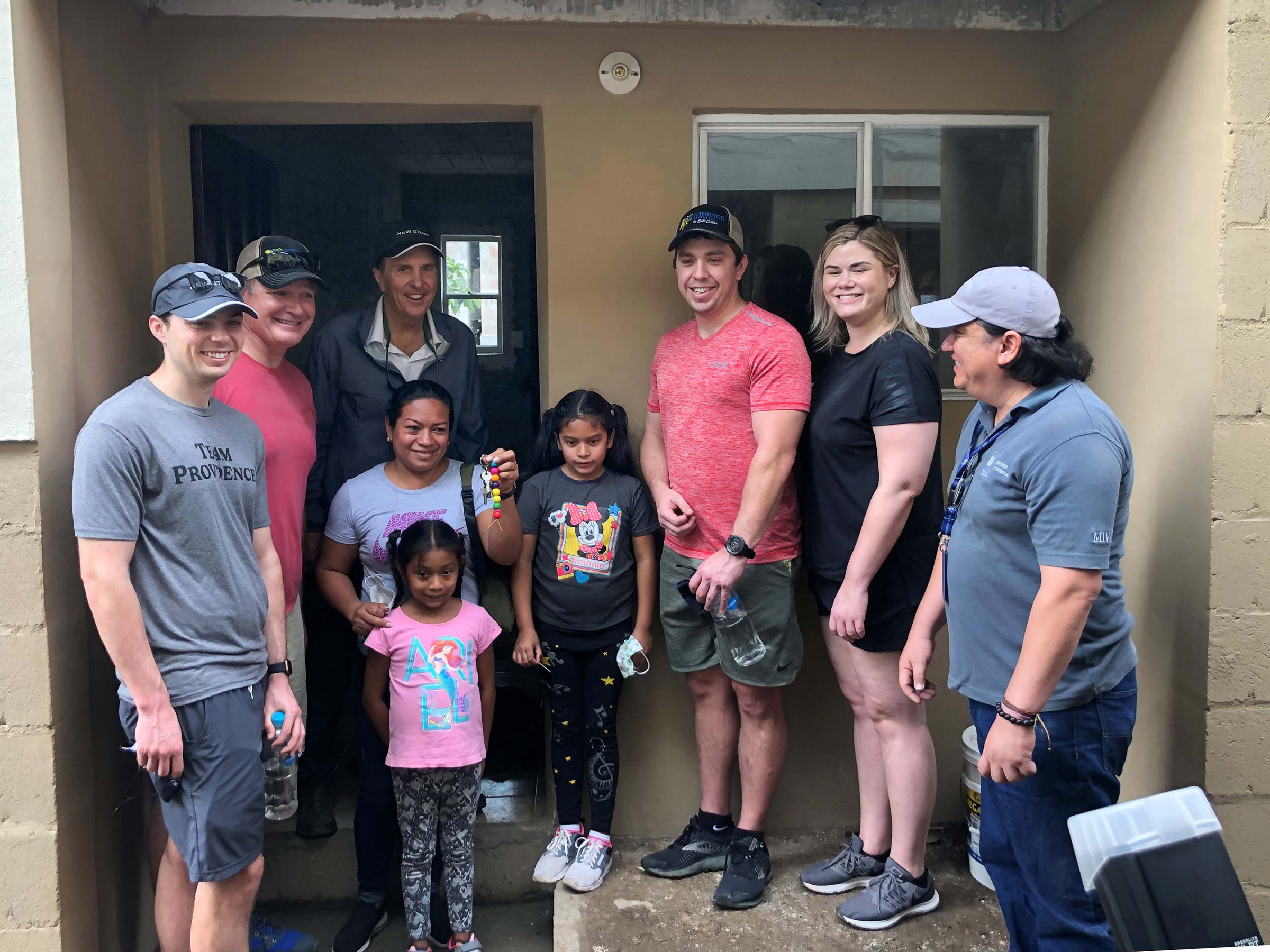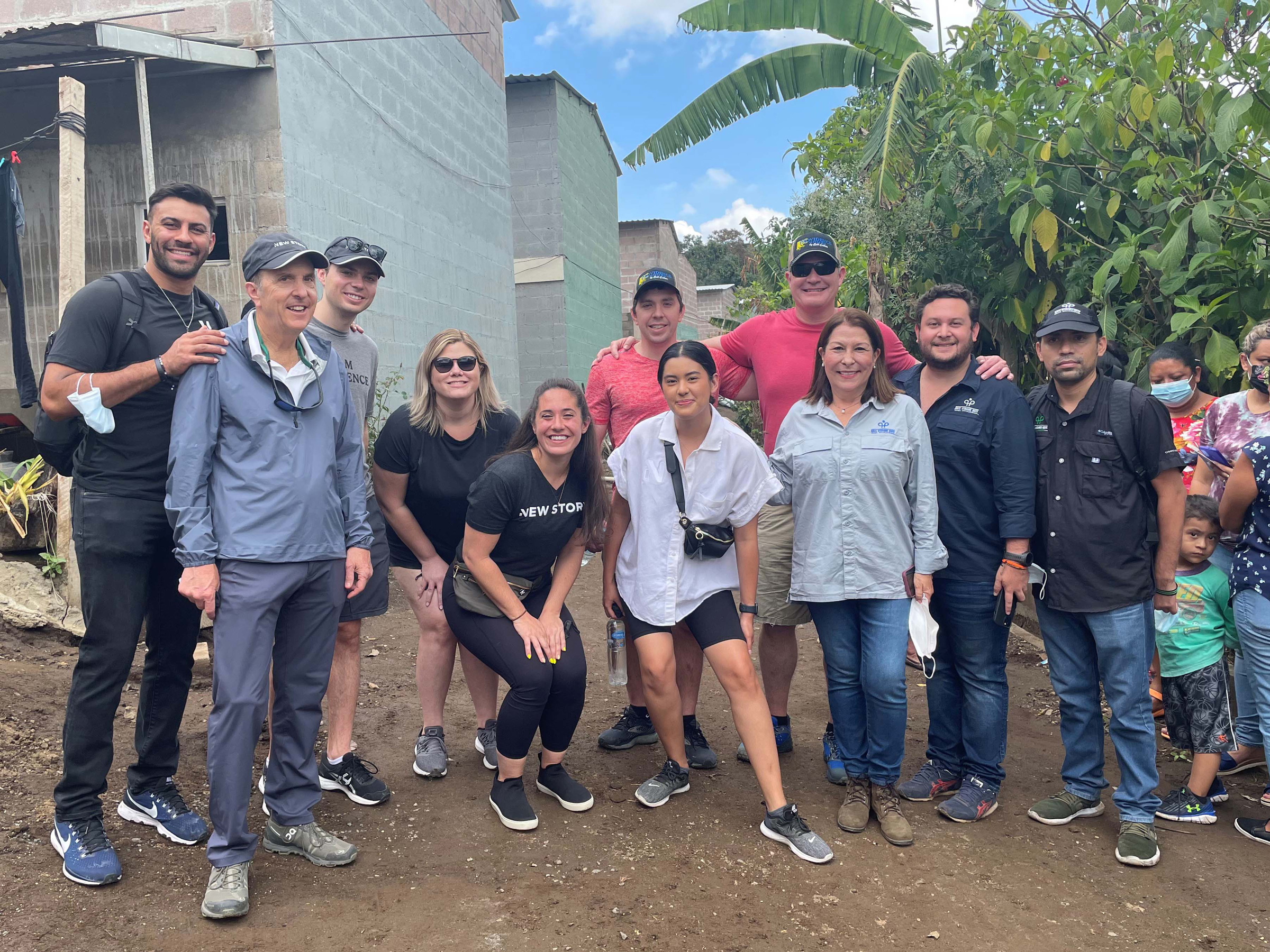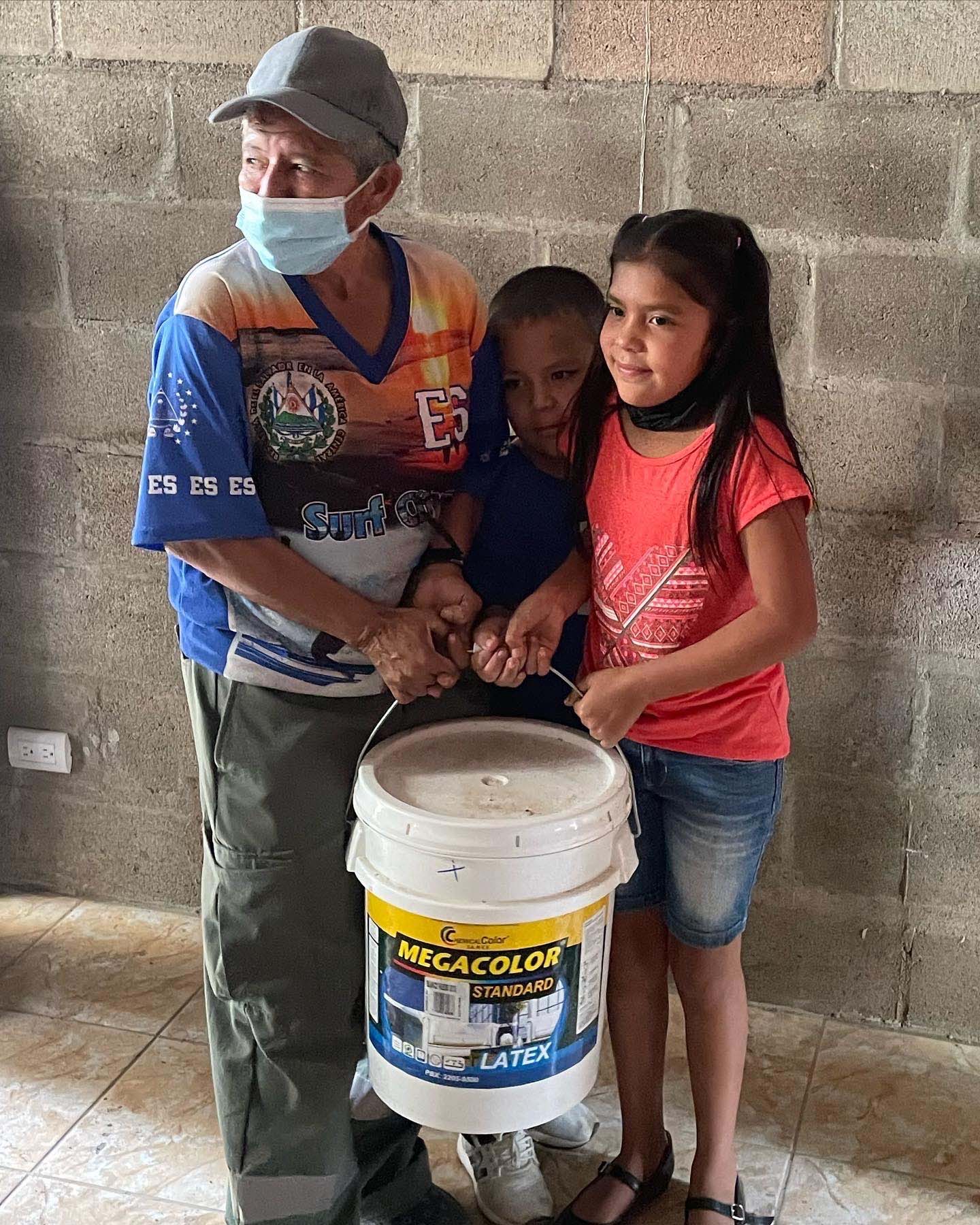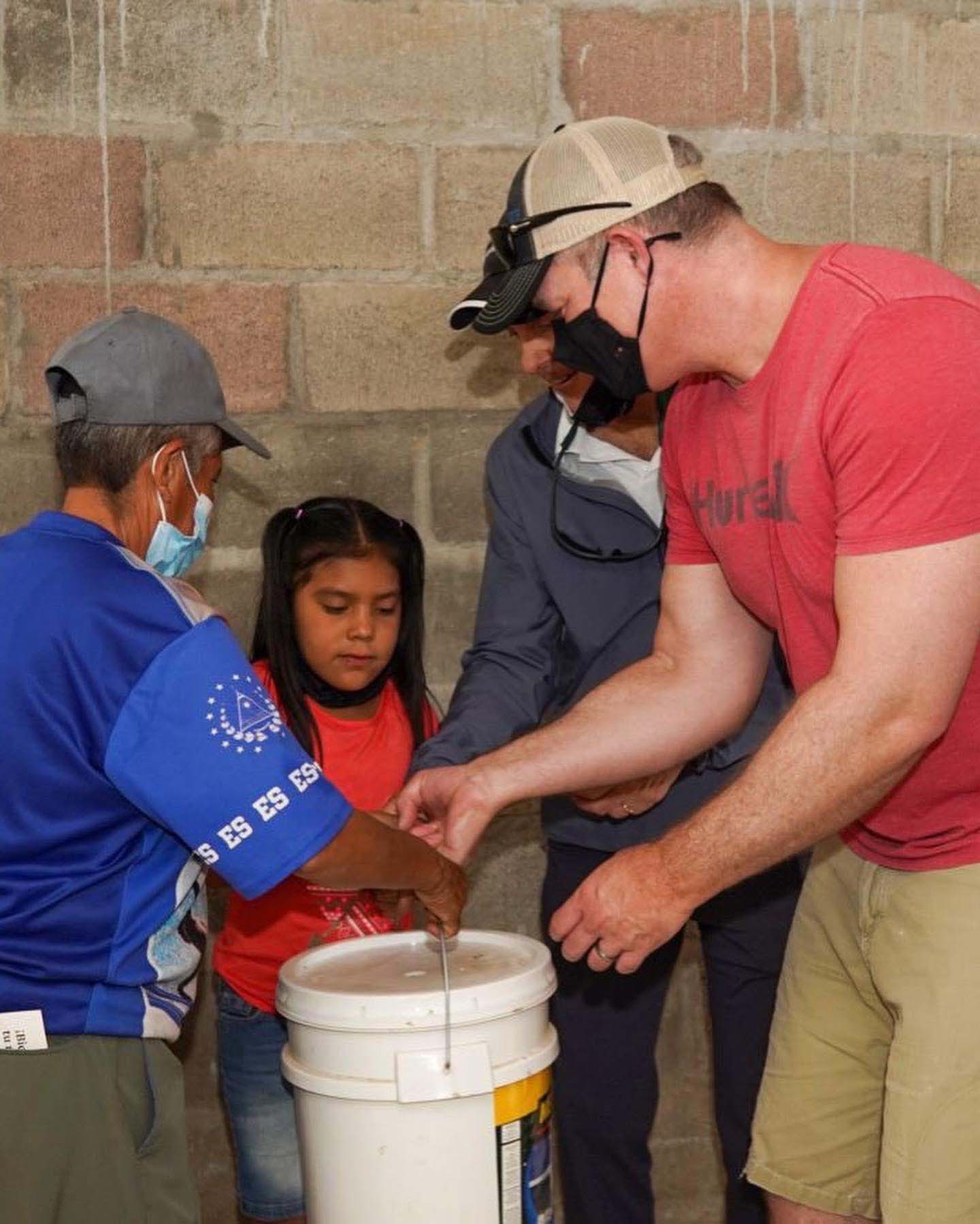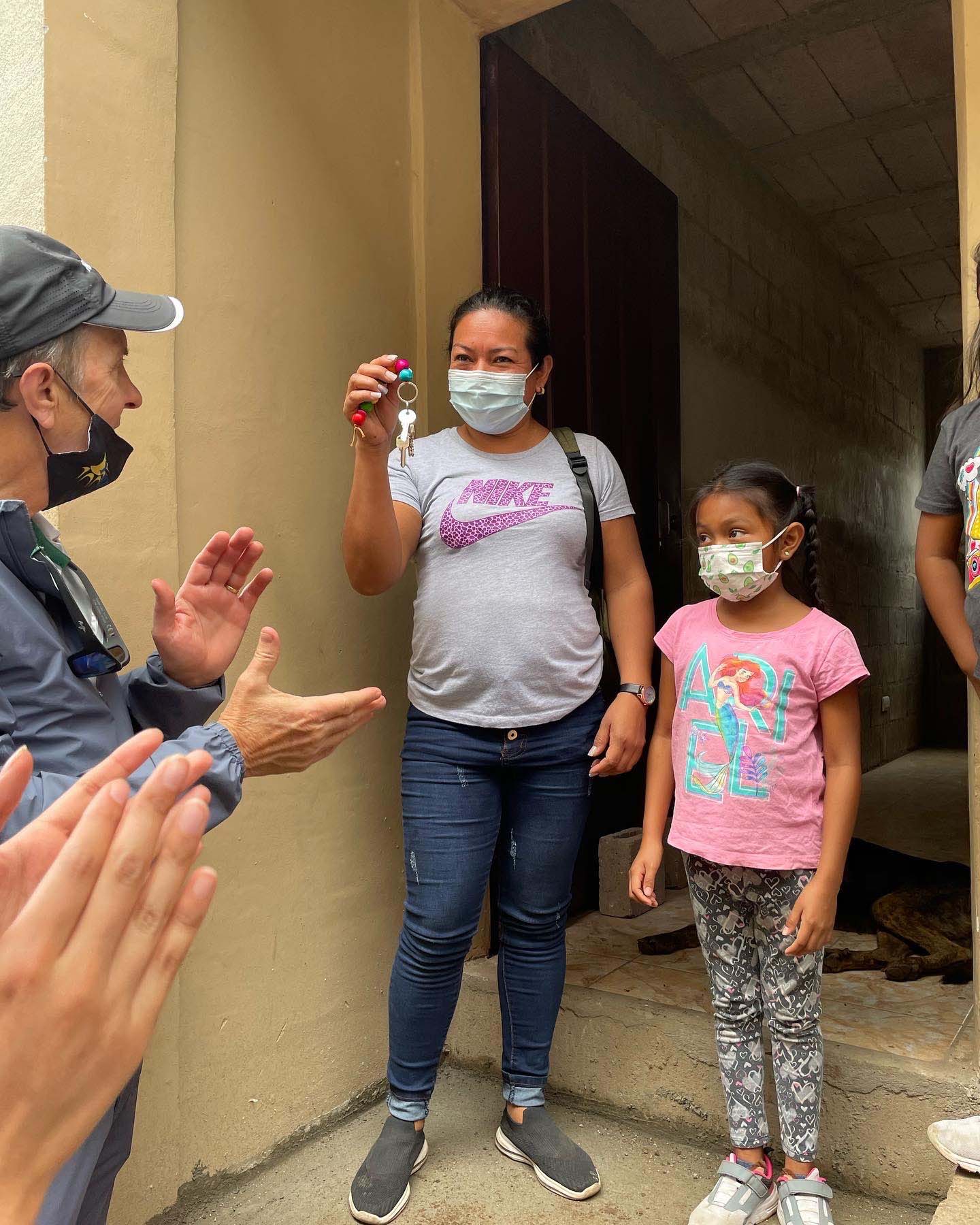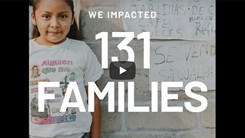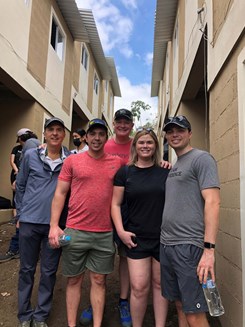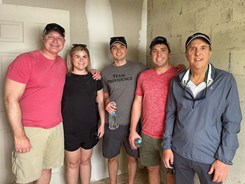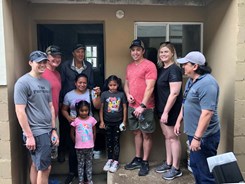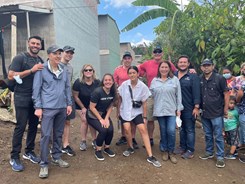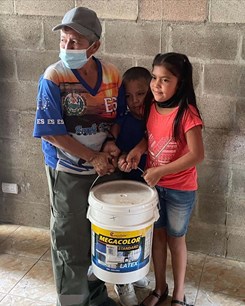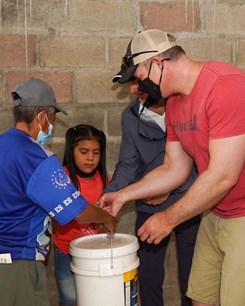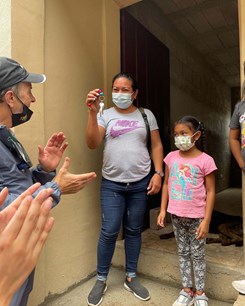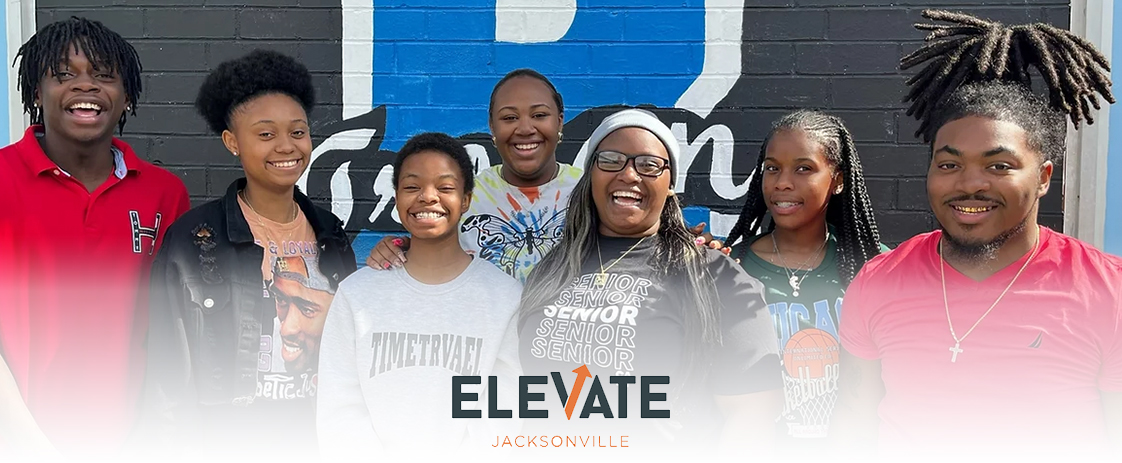 Elevate Jacksonville
Elevate Jacksonville's mission is building long-term, life changing relationships with urban youth, equipping them to thrive and contribute to their community.
Embedded in the school's curriculum as an accredited elective for 9-12 grades. Elevate Jacksonville focuses on leadership and character development. Our program includes classroom instruction, one-on-one mentoring, small and large group settings, and adventure activities year-round. The goal is for all Elevate Jacksonville students to graduate and go to college, the military, or into a trade for their next step to success. Elevate Jacksonville makes a difference!
Teacher/Mentors at Ribault, Raines, and Terry Parker High Schools
795 Students participated in our program last year
91% of Elevate students are on track to graduate
78% of Elevate students expect to have a great future
65% of Elevate students attribute their success in school to their Teacher/Mentor
Elevate Jacksonville, an affiliate of Elevate USA, places full-time staff who are combination of teacher, mentor, and life coach into schools where they are available to their students around the clock.