RESNET Marks Milestone of Over 2 Million HERS Rated Homes
October 24, 2017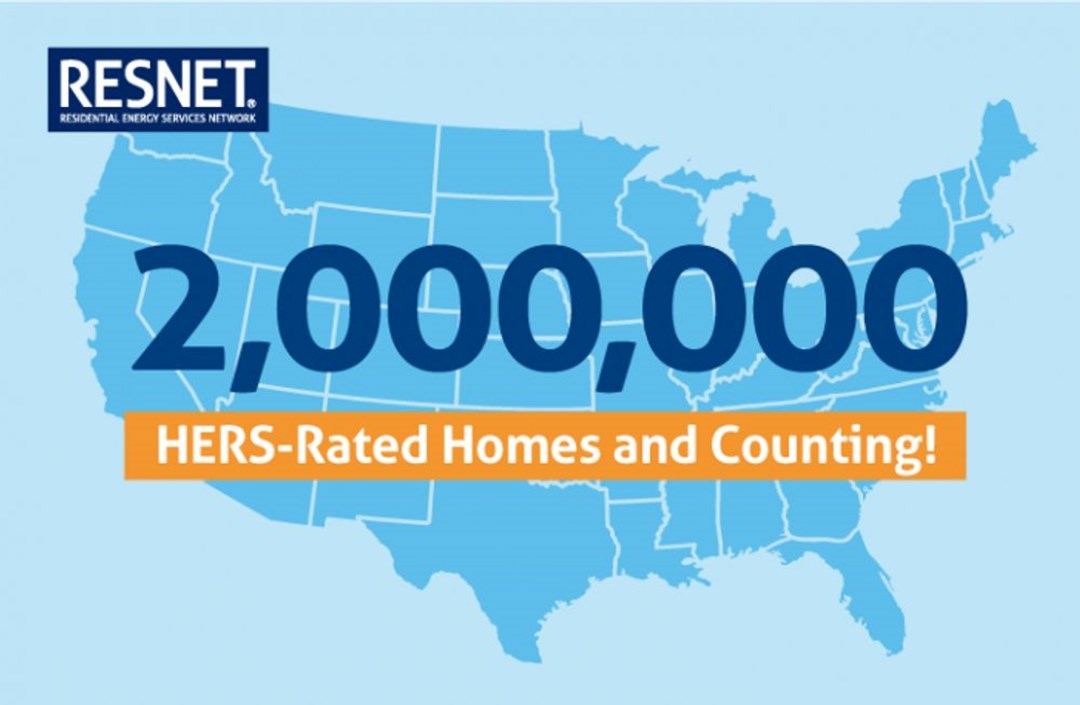 Earlier this month, the Residential Energy Services Network – RESNET announced that over 2 million homes in the United States have now been rated with a HERS Index Score, measuring a home's energy efficiency. The number of HERS – rated homes has doubled over the last five years, since RESNET hit the one million home milestones in 2012.
Like the miles-per-gallon calculation for cars, a HERS Index Score  allows for a uniform estimate of a home's energy consumption and provides buyers/owners with a reference point for how energy efficient it is as compared to other homes. Heating, cooling, and water heating constitute the largest cost of home ownership outside of the mortgage loan, and the HERS Index Score can help homebuyers anticipate utility costs before purchasing.
Providence Homes has been a RESNET National EnergySmart Builder since 2010. RESNET EnergySmart Builders are committed to having 100% of their homes energy rated following RESNET's stringent standards and marketing their index scores. All Providence Homes ratings are included in RESNET National Registry http://www.resnet.us/public-access-to-resnet-national-registry
For additional information about RESNET HERS visit www.resnet.com
View the published article here!
http://www.resnet.us/blog/resnet-marks-milestone-of-over-2-million-hers-rated-homes/