Providence Homes Partners with Rethreaded to Give Back Locally with Gifts of Hope!
January 12, 2022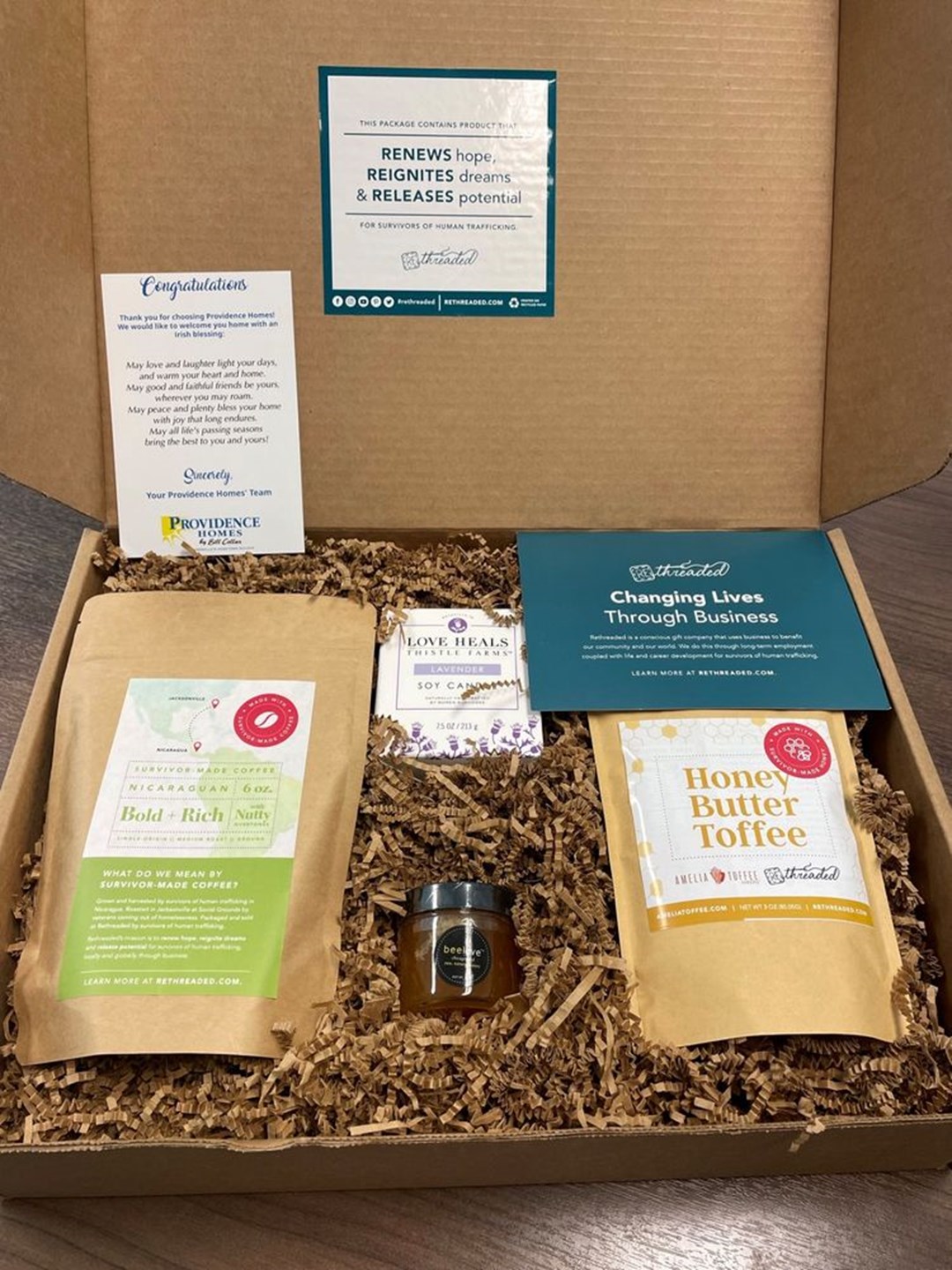 Providence Homes is so excited to partner with local Jacksonville charity, Rethreaded, on gift boxes made by survivors of human trafficking for homeowners moving into their new Providence dream home. New homeowners will receive a Gifts of Hope basket filled with handmade products made right here in Jacksonville, FL. Each purchase from Rethreaded directly affects the lives of survivors and helps them gain skills, get job training/access to counseling and put the pieces of their lives back together.
Rethreaded just opened their brand-new headquarters at the Delores Barr Weaver Campus of Hope located at 515 E. Ninth St. between Springfield and eastside of Jacksonville. With the new space and resulting expansion, Rethreaded hopes to hire a total of 500 survivors by 2031! Providence Homes looks forward to a long-lasting partnership supporting Rethreaded's amazing mission. To learn more about Rethreaded or to donate, please visit rethreaded.com.