Providence Homes is the 2021 Paul Joyal Pinnacle Builder of the Year!
February 3, 2022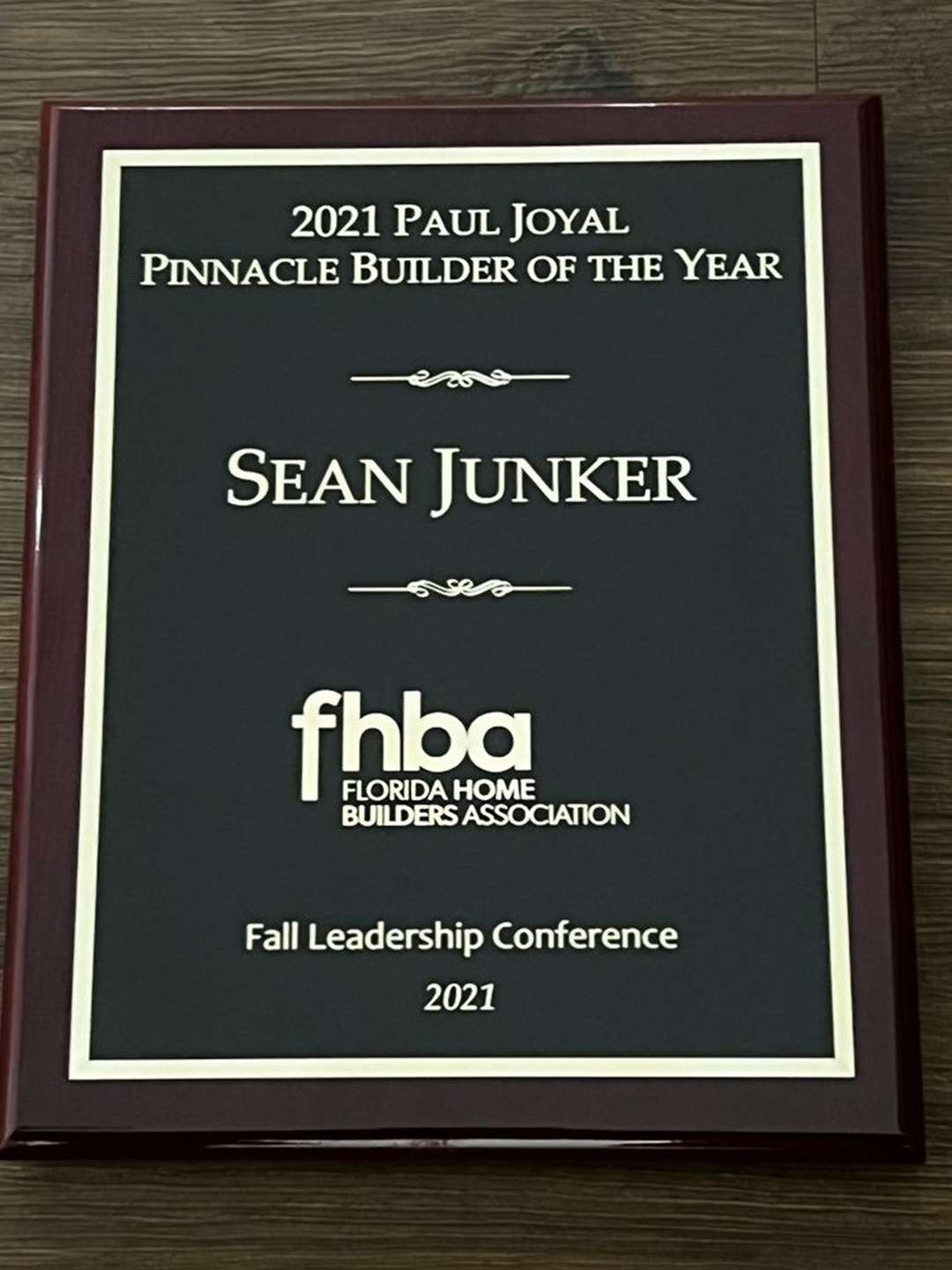 We are very honored to be named the 2021 Paul Joyal Pinnacle Builder of the Year by the Florida Home Builders Association (FHBA). This is our second time receiving the award, which is presented to an FHBA member for doing a high percentage of business with other FHBA members. Providence Homes has been at 100% trade partner participation for almost 10 years now!
Another consideration for the award is Providence Homes' ongoing commitment to encourage their trade partners to become members of NEFBA & FHBA. President and COO of Providence Homes, Sean Junker, says, "It truly is easy to get your trade partners on board when you believe in the good that the home builders association is doing for your business."
We are very appreciative of the recognition and to everyone that works so hard to make our association incredible at the local, state and national levels!